The University of Arizona, one of Southern Arizona's two largest employers and responsible for more than $4 billion in economic impact here, is implementing furloughs and pay cuts for nearly all of its employees that are set to last through June 2021.
The unprecedented scale of financial cuts that take effect on May 11, are being made as the UA braces for "extreme" economic fallout from the coronavirus pandemic. Employees making $150,001 or more are to take at least a 17% pay cut, while those making less will take unpaid work days resulting in at least a 5% salary reduction.
Those cost-saving efforts come as the UA has already seen $66 million in losses — and is projected to lose as much as $250 million — as a result of the coronavirus, according to UA President Robert C. Robbins, who told the Arizona Daily Star on Friday that the furloughs will be reviewed each month to ensure they're hitting savings goals.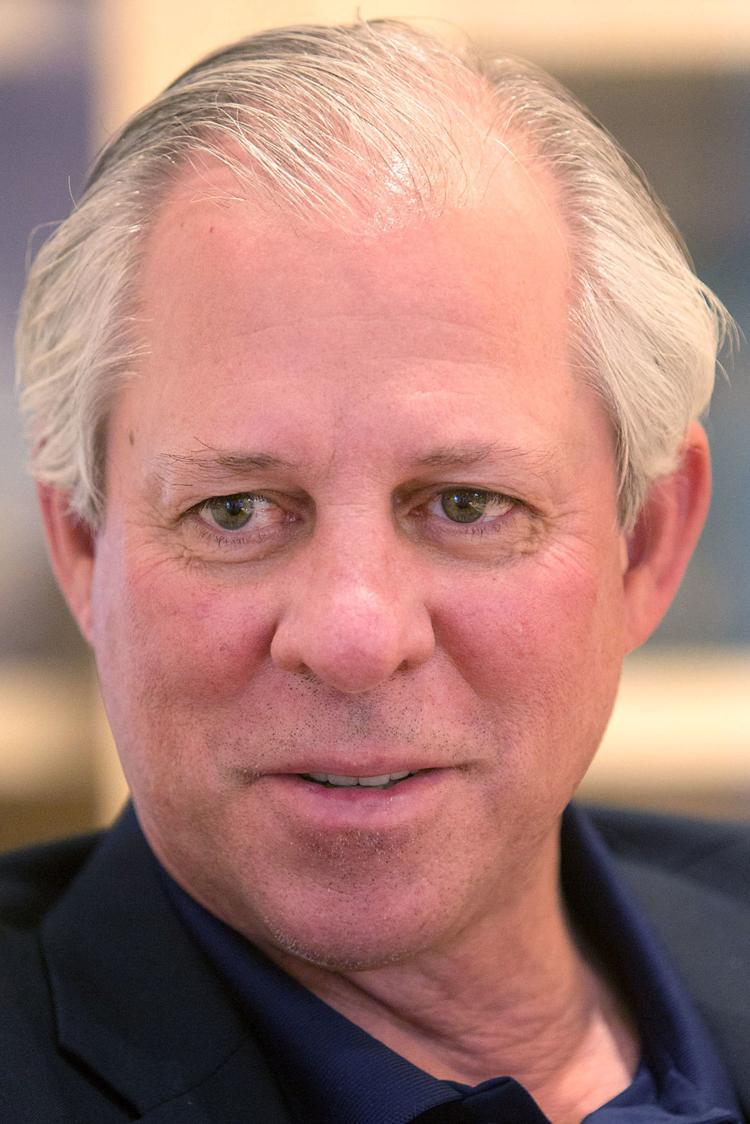 "This is incredibly, incredibly difficult and painful to do. I have great empathy for everyone. At the same time, we're not firing anybody. We're just asking people to take reduction in time at work," Robbins said. "My hope is it doesn't last the year. We're fully expecting our students to come back on campus. If we have to go to all digital, remote learning like we are now, the number will be dramatically higher because the tuition that we would offer would probably be reduced."
The salary furloughs are expected to save the UA between $90 million and $95 million, Robbins said.
An additional $50 million to $60 million is expected to come from the UA's already imposed hiring freeze, halting $7 million in three building projects, withholding $22 million investment in the strategic plan, delaying merit increases, and imposing a 20% reduction in executive leadership pay that went into effect in March.
The university's losses are expected to come from decreases in tuition, which makes up 30% of its annual revenue, Robbins told the Star.
Out-of-state and international students make up about 60% of that, which could pose issues as international students might have trouble getting to Tucson as a result of worldwide travel restrictions, while many out-of-state students may opt to stay closer to home, he said. The UA is projecting a 25% decrease in out-of-state tuition.
The $250 million number accounts for those expected decreases, as well as decreases in other revenue generators like parking and residence halls, as well as infrastructure costs to account for moving to digital and reimbursement to some on-campus residents who had to leave early when the university moved to remote learning.
It also accounts for some money from the federal CARES Act to help offset those losses, of which Robbins said the university already received $30 million, $15 million of which went straight to students.
Asked if this precludes the university from layoffs down the line, Robbins said they remain "possible going forward."
"If this is as bad as we're projecting it to be, we still got $100 million we've got to make up from somewhere," he said, adding that the losses could reach as high as $500 million should the students not be able to return to campus.
Arizona Board of Regents policy states that any of its presidents that wish to implement furloughs are required to receive approval from the board chair and executive director. The university said it received approval from both board Chairman Larry Penley and Executive Director John Arnold earlier Friday.
In a prepared statement, Penley said the approval was done with a "heavy heart."
"COVID-19 is impacting Arizonans in so many ways, and universities can't easily escape the economic impact of the virus," he said.
"The board sincerely appreciates the dedication and commitment of all University of Arizona employees who will endure the financial hardship of the furlough and pay cuts. … Universities are drivers of the economy, and I know that Pima County and Tucson will sadly suffer alongside the UA family. I have confidence in President Robbins, and I trust the Wildcat spirit will prevail and, in some measure, help guide us through these unprecedented challenges."
The furloughs were announced to faculty and staff workers in an email from Robbins on Friday morning.
Employees making at least $200,000 have to take a 20% pay cut, while those making between $150,001 and $199,999 have to take a 17% pay cut.
Those making between $75,001 and $150,000 will be required to take 39 furlough days, or 1.5 days per pay period, equivalent to a 15% salary cut; those making between $44,500 and $75,000 are required to take 26 furlough days, or one day per period, equivalent to a 10% cut; and those making $44,449 and under must take 13 furlough days, or a half-day per pay period, equivalent to a 5% cut.
Some employees are not required to participate in the furloughs and pay reductions, including grant-funded positions in order to keep continuing research, which is one of three main revenue sources for the UA, and student workers and grad assistants, according to Robbins. The furloughs and cuts will also be adjusted for employees whose roles are less than one full-time-equivalent and whose contracts are for less than one year.
"The task ahead is not easy, and it depends largely on the resolution of our public health crisis. Along with our entire leadership team, I am grateful for the tremendous sacrifices you already have made, especially as more will be required of all of us at the University," Robbins wrote in the letter, which was obtained by the Arizona Daily Star, and noted the decreases in projected revenue.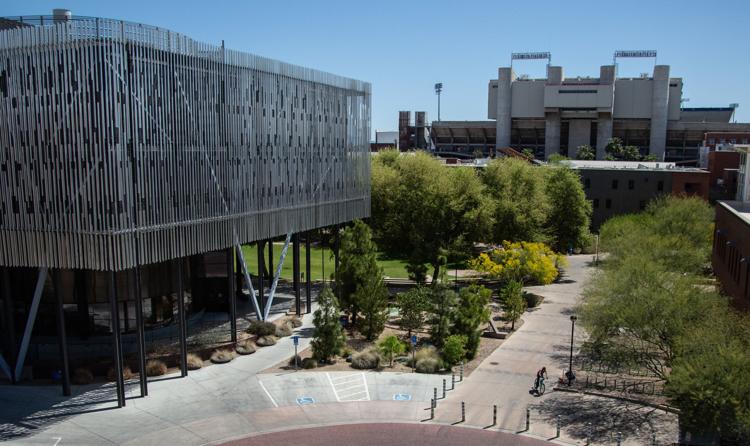 "While significant, those savings are not enough, and an appropriate furlough (unpaid time away from work) and pay reduction program is required," he wrote.
"With this plan, employees will retain their employment and health care benefits. We all will share in this as a team and we all will sacrifice as a team, but in a manner that respects your work, your contributions and your compensation and benefits, to the highest extent possible."
UA faculty chair Jessica Summers declined to talk about the cuts, directing questions to the university.
The university had more than 15,000 employees in fiscal year 2017, with wages and other compensation totaling just under $1.2 billion, according to a study commissioned by the Arizona Board of Regents and issued last year.
The UA's most recent salary database, which provides information for all employees from fiscal year 2019 and was obtained by the Star earlier this year through an open-records request, shows 1,150 employees made at least $150,001, 3,400 employees made between $75,000 and $150,000, and 14,604 students made less than that.
Robbins acknowledged the impact the furloughs will have on the local economy.
"Everybody is being hit. I understand how big a deal this is to individual people and families and how much they're hurting," he said. "But at the same time, if we did nothing we would run out of the money. The university would go bankrupt. We couldn't continue to run the university."
He also acknowledged what effect that could have on students if their professors are unable to work at least one day each week.
"It's really going to be tough for everybody. Deans, department heads and managers are going to figure out how to get the work done," said Robbins, who added they might have fewer students to teach. "The consequences of managing this are complex, and that's why we didn't go into this decision lightly."
"You're going to have to be very explicit to ensure that students are getting their needs met in this next year or two, and ensuring that faculty members are kind of setting those boundaries with students and I think it's definitely going to be an adjustment," said Bennett Adamson, the executive vice president of the Associated Students of the University of Arizona. "That might have an impact on relationships between faculty and students in advising relationships or mentorship relationships. We might not see those next year or the year after, which is going to be devastating. But I think that the way that administration is handling it with allowing it to be flexible is the best way to support students right now."
Adamson said he worried that the cuts will reduce the availability of jobs on campus that are available to students.
The UA has previously implemented furloughs, but nothing on the magnitude of this plan, Robbins said. The UA instituted furloughs to save about $5 million during the 2008 economic recession and actually had implemented 1.5% budget reductions and 3% reductions in administrative costs at the start of this year totaling $30 million.
"This is eight to 10 times that. ... This is orders of magnitude greater," Robbins said.
Robbins said that all projections were made with the understanding that students would be on campus in the fall and that the university decisions going forward will be "based on science," taking things into consideration like promised widespread antibody testing, a potential vaccine and perhaps an unforeseen second wave of cases.
"I very much wish we weren't having this conversation but I think we'll get through all this," he said.
Photos for April 11: Tucson gets by during Coronavirus Pandemic
Tucson in photos, coronavirus pandemic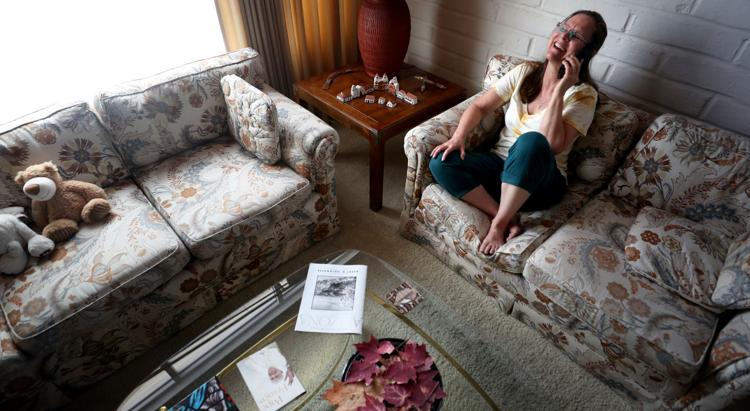 Tucson in photos, coronavirus pandemic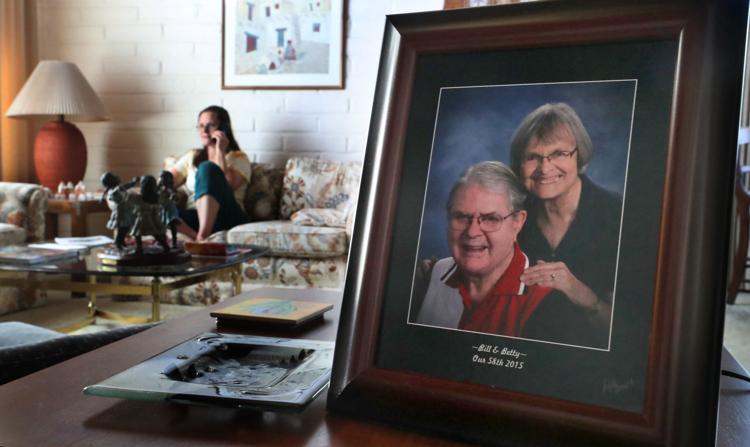 Tucson in photos, coronavirus pandemic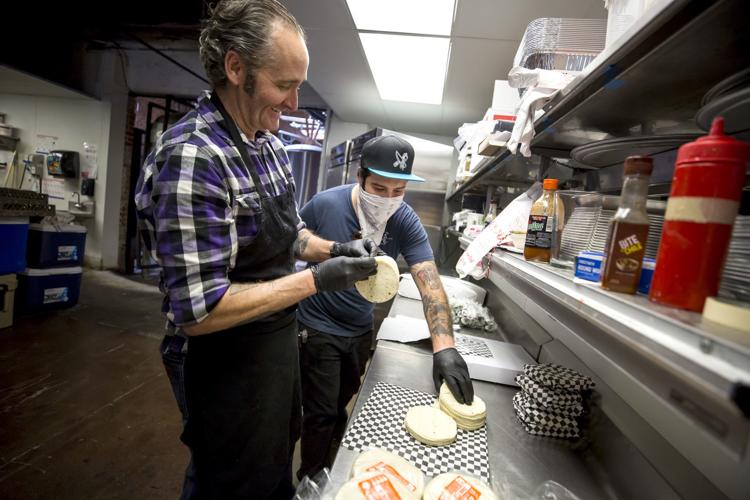 Tucson in photos, coronavirus pandemic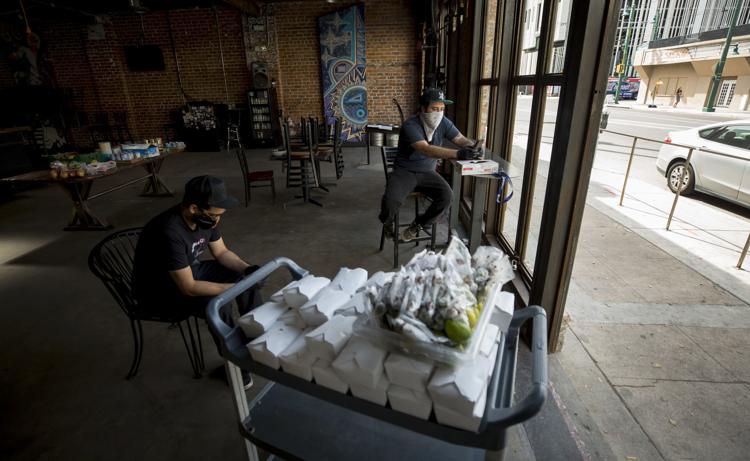 Tucson in photos, coronavirus pandemic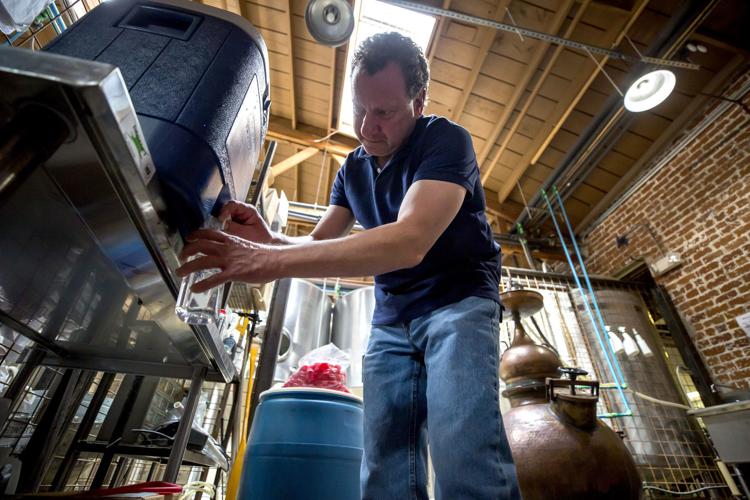 Tucson in photos, coronavirus pandemic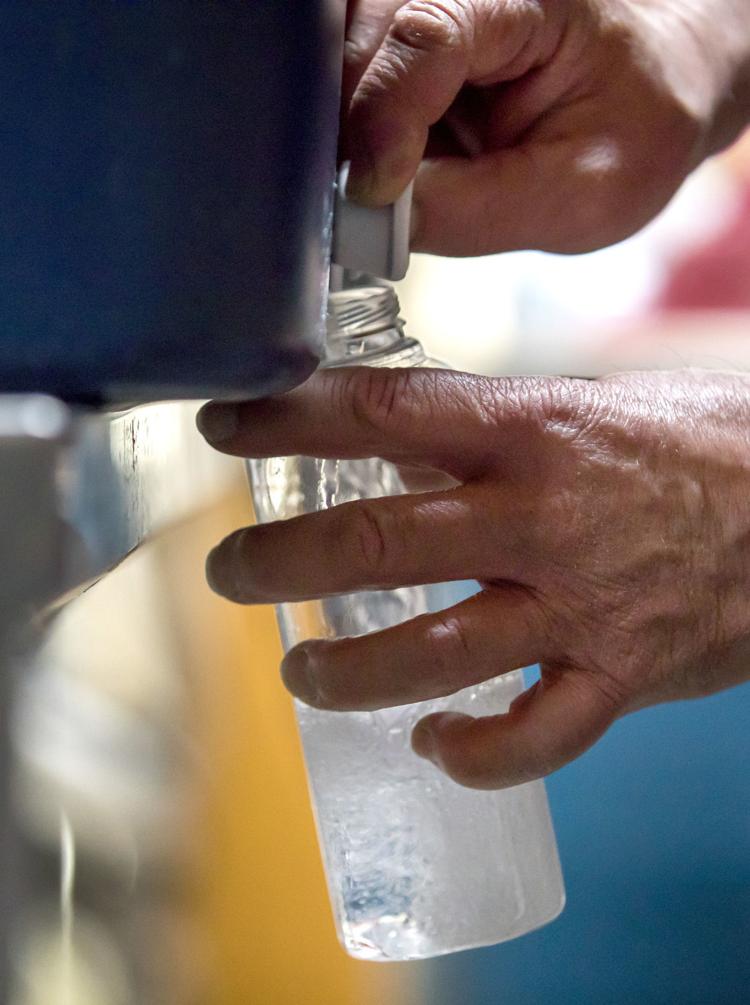 Tucson in photos, coronavirus pandemic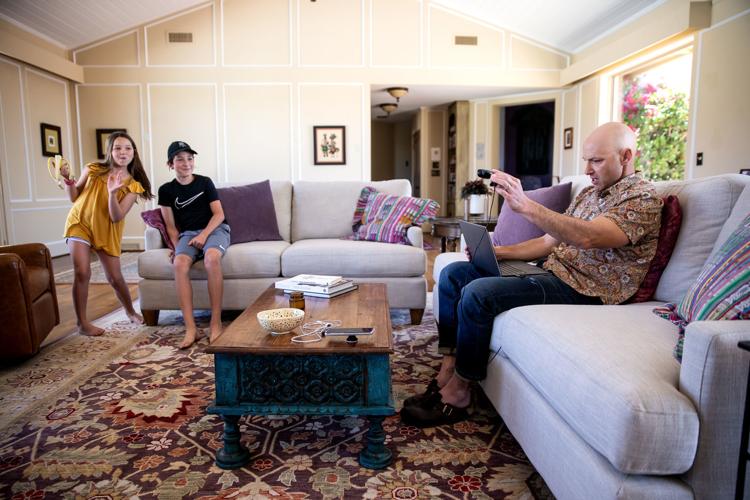 Tucson in photos, coronavirus pandemic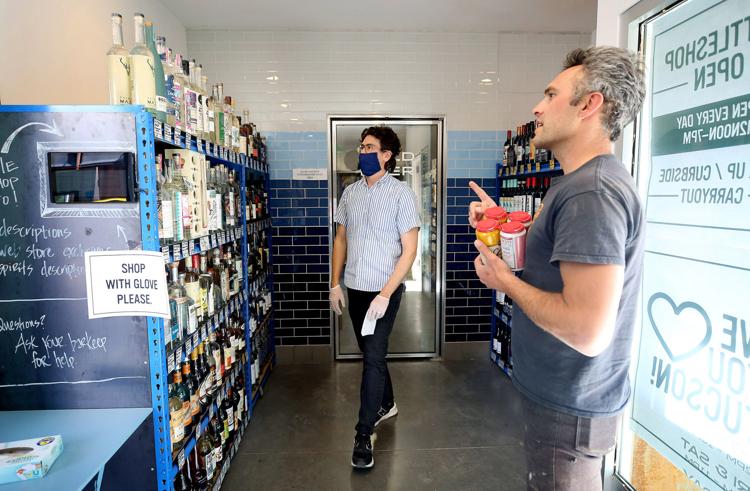 Tucson in photos, coronavirus pandemic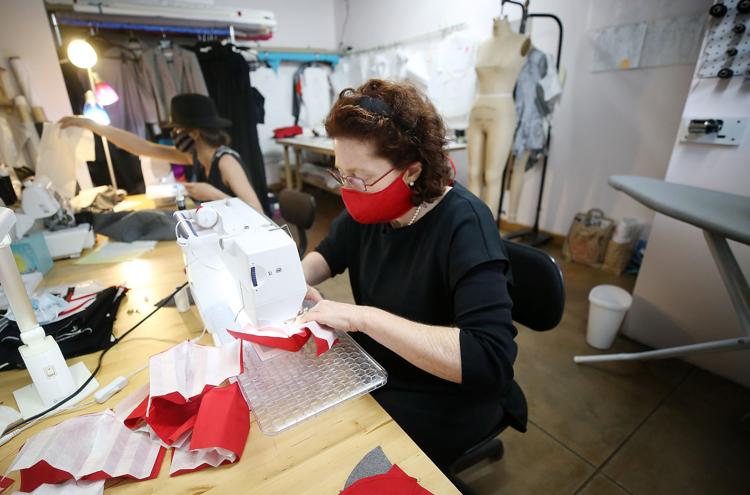 Tucson in photos, coronavirus pandemic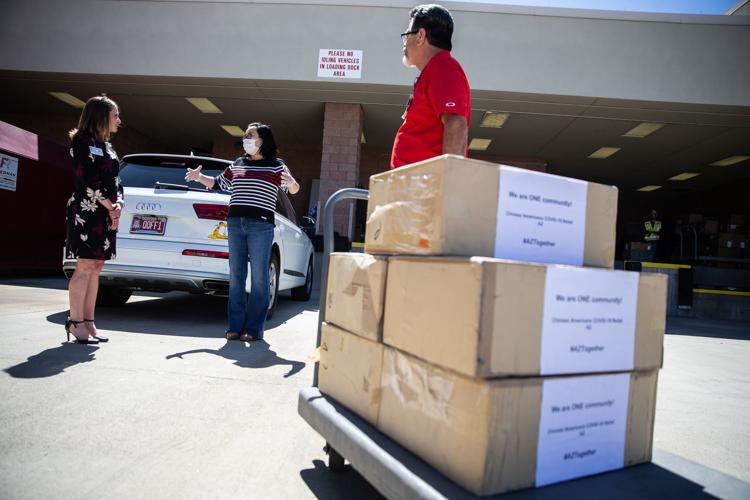 Tucson in photos, coronavirus pandemic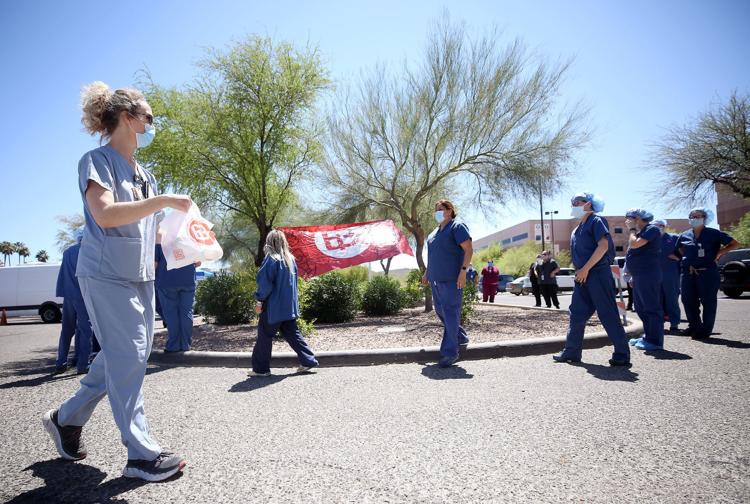 Tucson in photos, coronavirus pandemic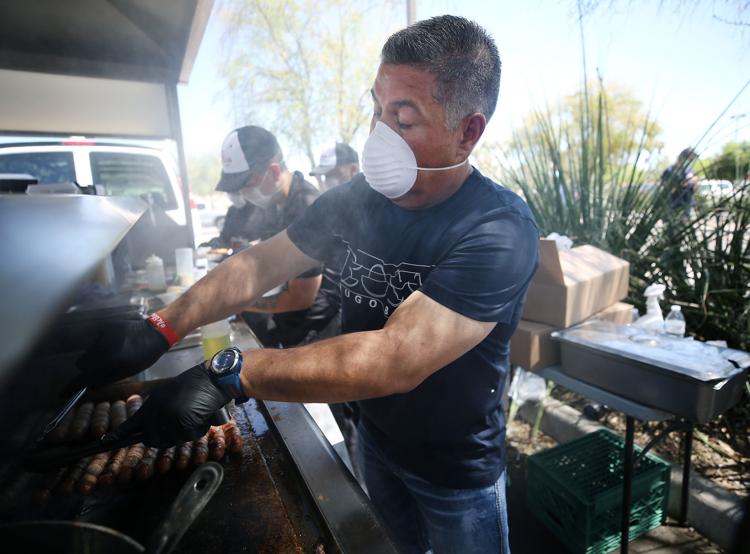 Tucson in photos, coronavirus pandemic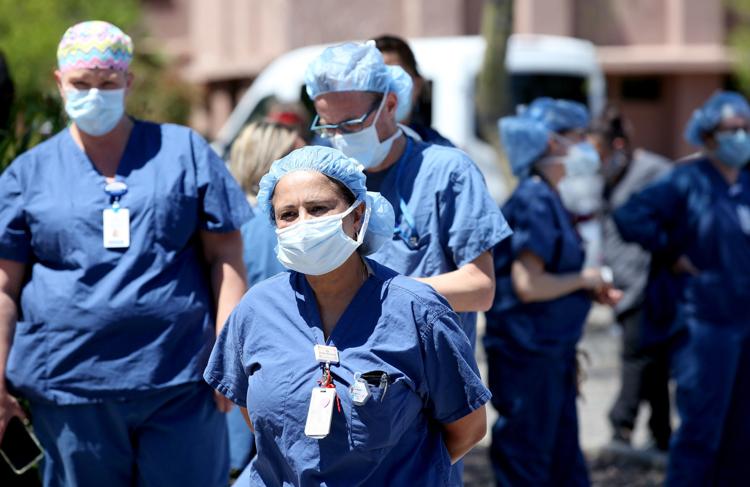 Tucson in photos, coronavirus pandemic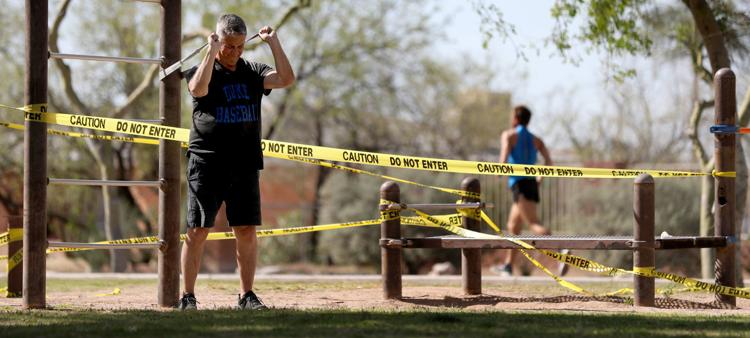 Tucson in photos, coronavirus pandemic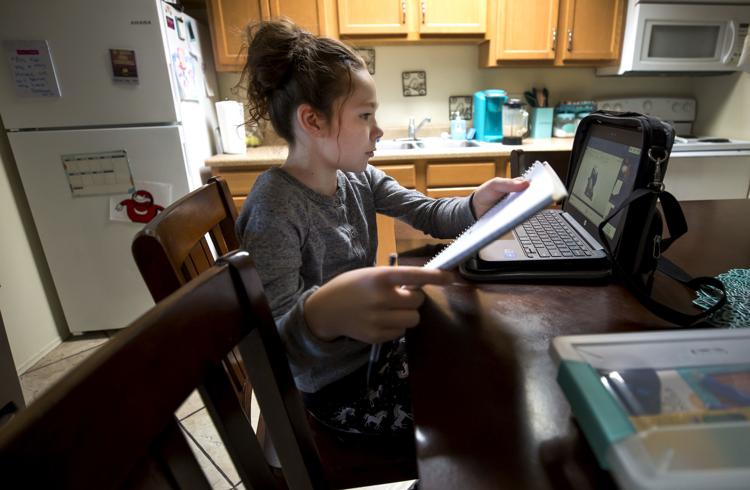 Tucson in photos, coronavirus pandemic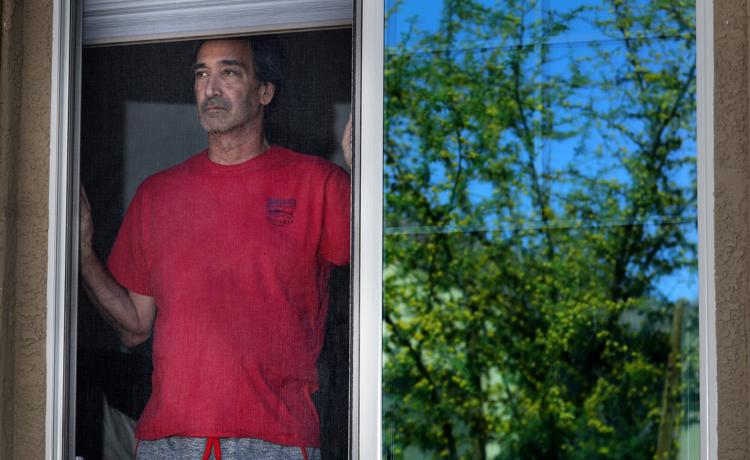 Tucson in photos, coronavirus pandemic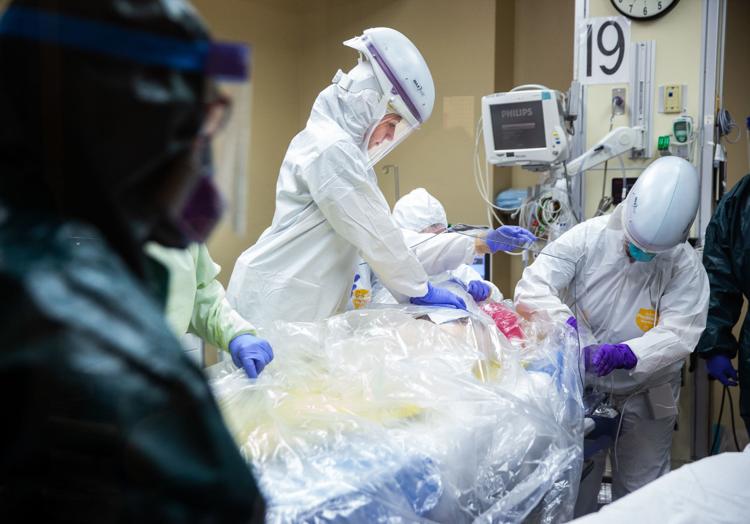 Tucson in photos, coronavirus pandemic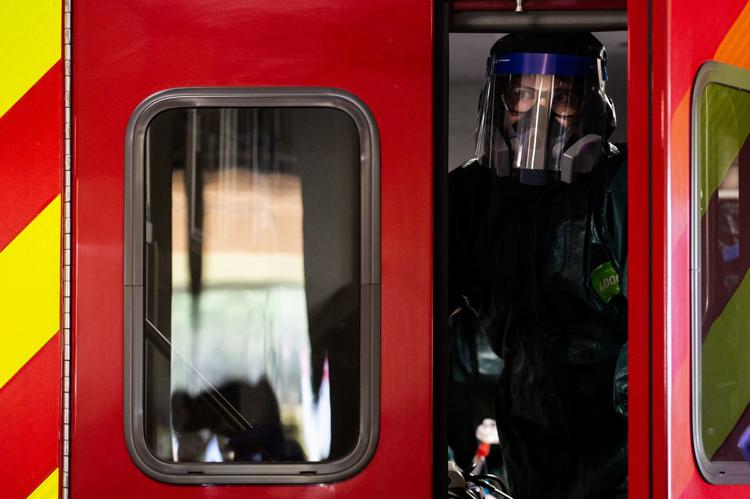 Tucson in photos, coronavirus pandemic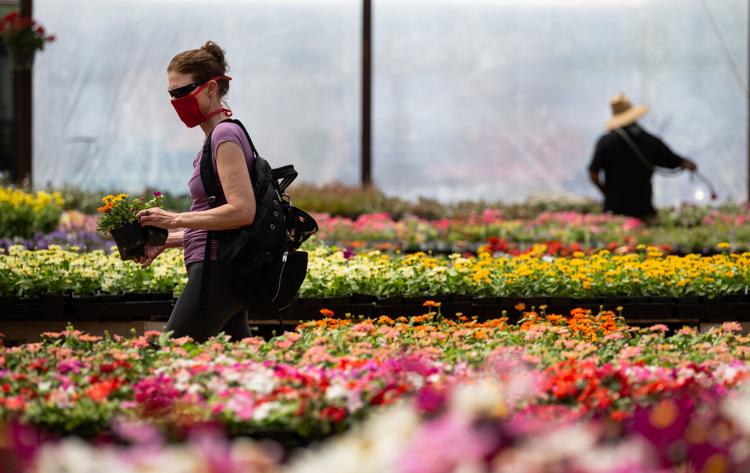 Tucson in photos, coronavirus pandemic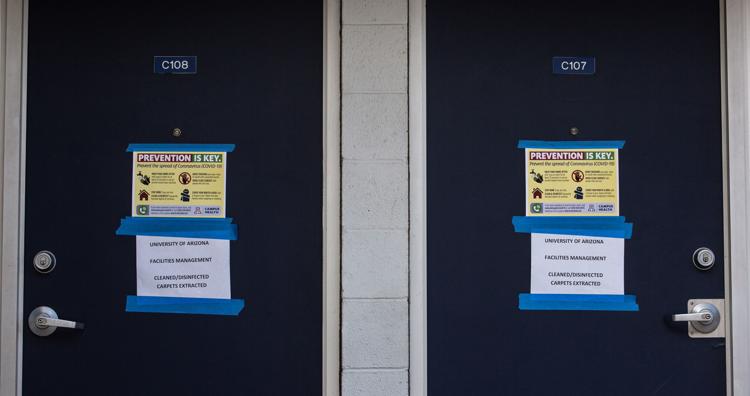 Tucson in photos, coronavirus pandemic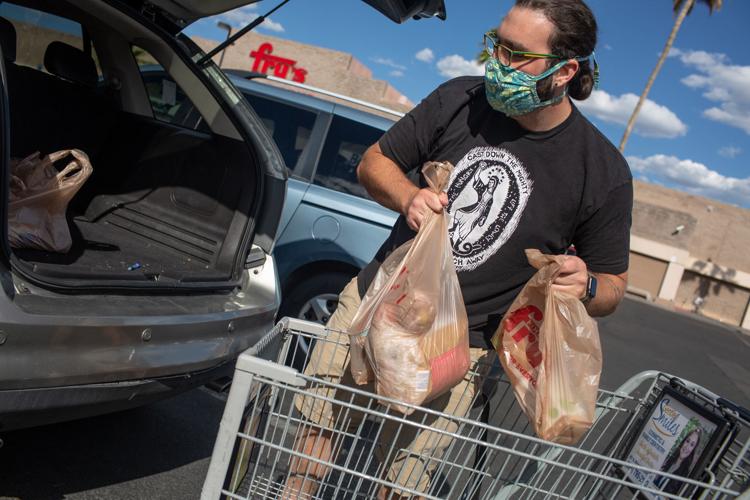 Tucson in photos, coronavirus pandemic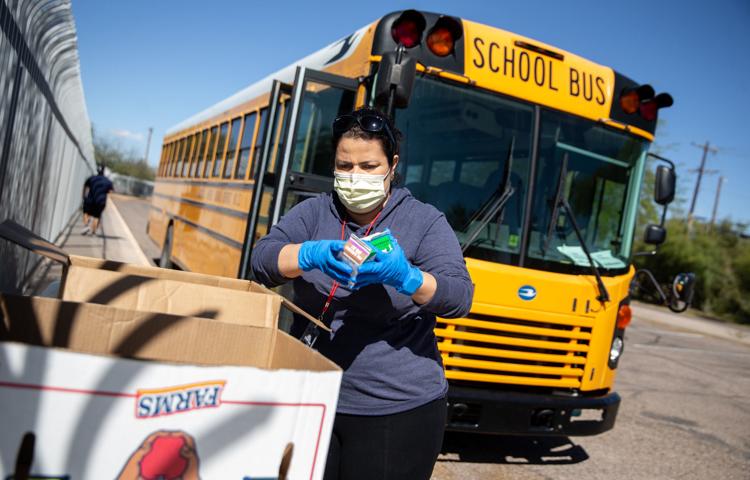 Tucson in photos, coronavirus pandemic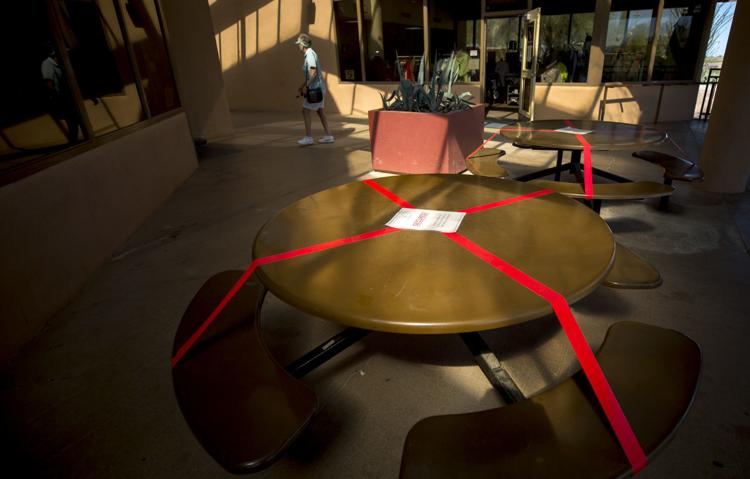 Tucson in photos, coronavirus pandemic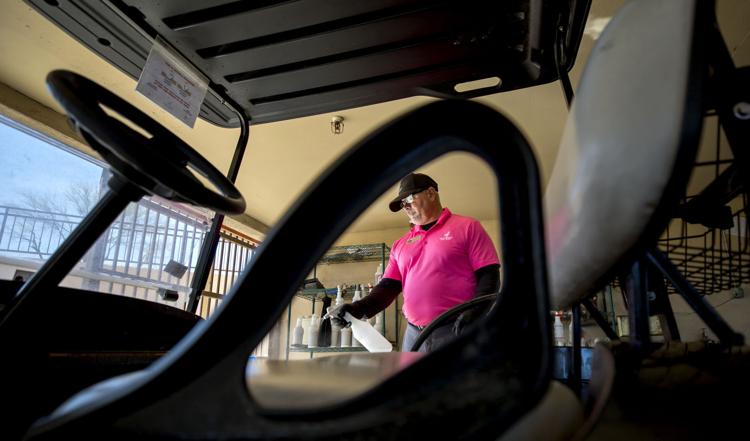 Tucson in photos, coronavirus pandemic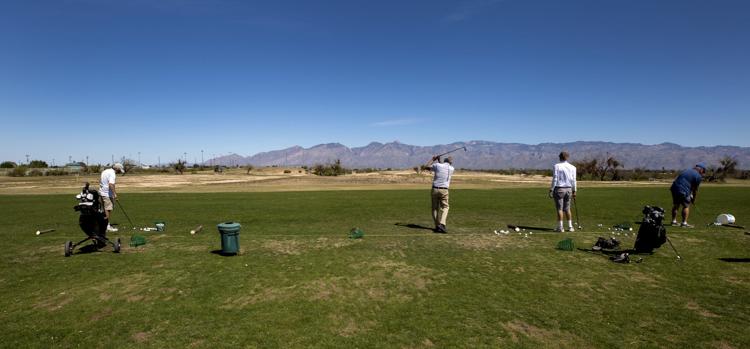 Contact reporter Justin Sayers at jsayers1@tucson.com or 573-4192. Twitter: @_JustinSayers. Facebook: JustinSSayers.