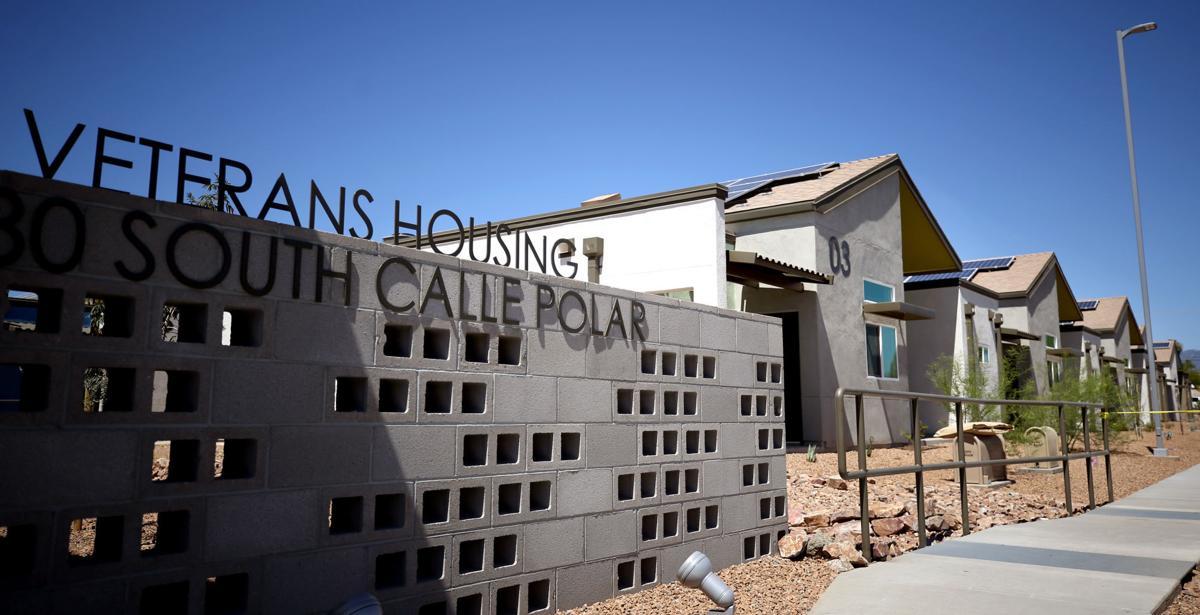 The Department of Veterans Affairs will award up to $1.2 million to two Tucson nonprofit organizations that provide housing to homeless veterans and their families.
Esperanza En Escalante will receive up to $1 million for providing 72 beds to homeless veterans and then work to transition them into independent living, said Pat Beauchamp, director of operations for the organization.
The other agency, Old Pueblo Community Services, will receive an estimated $244,000 in funding for transitional housing for veterans, said Ellyn Langer, chief financial officer for the agency.
Old Pueblo will provide 23 beds for veterans and transition them into permanent housing, said Laverne McHaney, the organization's program manager for veterans.
Under the grant program, both community agencies will be paid per day on the use of the available beds by veterans, officials said.
Esperanza En Escalante, 3700 S. Calle Polar, has case managers who work with veterans on their medical issues, and those in need of respite care once they are discharged from the hospital.
Transportation is provided for their medical appointments.
The housing offered for families is one-and-two bedroom apartments, and male veterans can also stay in five-bedroom units with shared common areas.
"It is a vital tool in the community to help provide housing for homeless veterans. We are serving more than 250 veterans a year either in our permanent housing or transitional housing programs," said Beauchamp.
Esperanza En Escalante was formed in 1989 by the Vietnam Veterans of America Chapter 106 of Tucson to help veterans needing respite once they were discharged from the hospital, and it grew into a program offering transitional and permanent housing for veterans.
Old Pueblo Community Services, 4501 E. Fifth St., has received federal money under the Veterans Affairs grant program since 2006.
In addition to housing, case managers also work with veterans to provide them medical services and make sure they are receiving benefits such as service-connected disability income and Supplemental Security Income, or SSI, benefits, McHaney said. Job specialists also aid veterans in search of employment.
Contact reporter Carmen Duarte at cduarte@tucson.com or 573-4104. On Twitter: @cduartestar