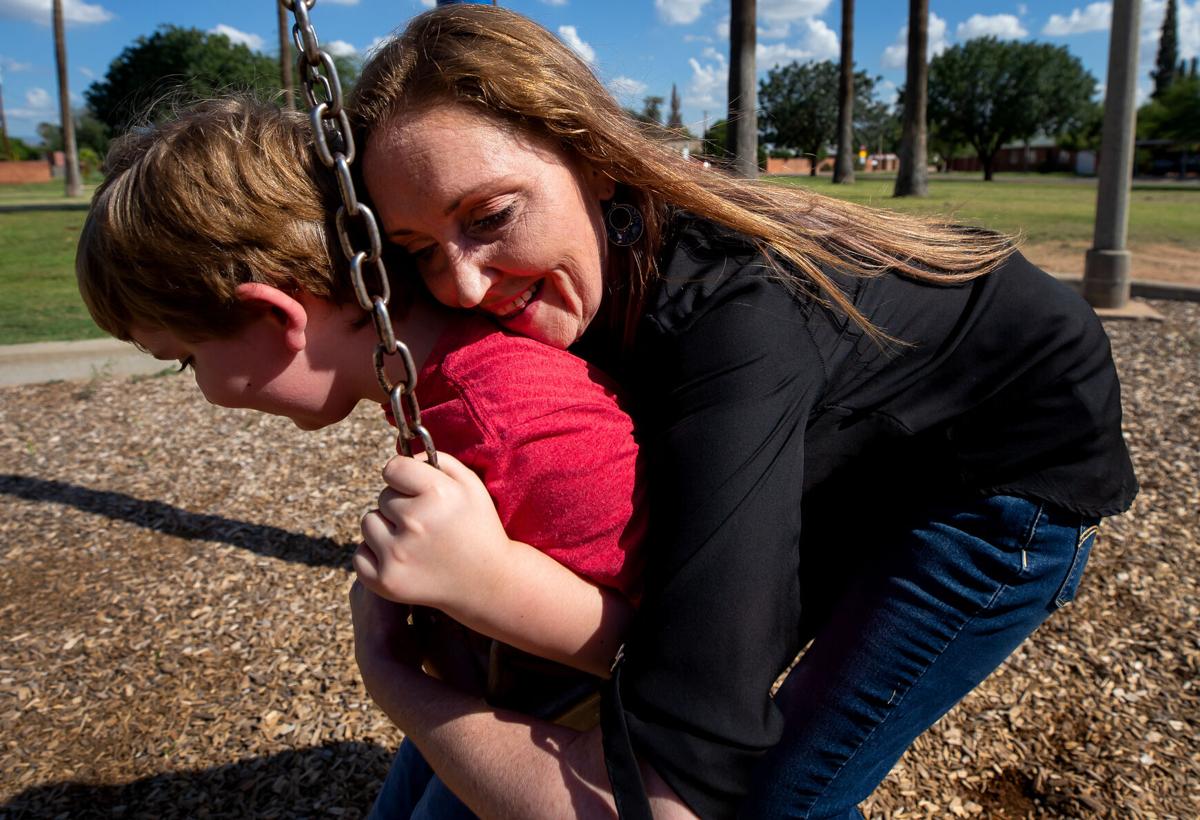 After enduring 10 years of recurrent miscarriages, Crystal Beausejour cannot bring herself to risk the health of her now kindergarten-age daughter.
"It's really emotional for me," she said of deciding against sending her unvaccinated daughter to school. "I cannot put this child at risk. I had to fight so hard to have her in the first place."
It's not just her daughter that worries her: The blended family of Beausejour and her husband also includes their son, age 2, as well as her husband's teenage child and a foster teen.
Although the two teens and adults are vaccinated, the fact children 12 and under don't have that option yet weighs on Beausejour. Her family history includes a variety of autoimmune challenges, she said, and she does not like what she has heard about children having prolonged health problems from the virus, a phenomenon called long COVID.
The less severe symptoms of long COVID include fatigue, difficulty breathing, trouble concentrating and insomnia. This condition, which can begin months after the initial infection, can also cause recurring headaches, ongoing muscle pain, a pounding or irregular heartbeat and organ damage.
As of late August, nearly 5 million children nationwide had tested positive for COVID-19 since the pandemic began and, according to data from the American Academy of Pediatrics (AAP), there has been more than a five-fold increase in child cases during the last month, rising from about 38,000 cases the week ending July 22 to nearly 204,000 in late August.
Fortunately, the AAP data also shows hospitalizations and deaths are uncommon in children who do get sick. Throughout the pandemic, fewer than 2 in 100 child cases have resulted in hospitalization, and fewer than 3 in 10,000 child cases have resulted in death.
However, studies are also showing that children and adolescents who get the disease are experiencing long COVID symptoms weeks and months afterward.
The Pima County Health Department is not tracking long COVID cases in children specifically, said Dr. Francisco Garcia, the county's chief medical officer, but Garcia said they are hearing of children here taking a long time to recover after being sick with the virus.
They are also getting reports that children who have been sick with COVID-19 are developing inflammation of the heart or myocarditis. Garcia said this condition is typically resolving quickly, but what they don't know are the long-term effects on the heart.
Like Beausejour, Michelle Hamacher is a mother who longs to send her child to school but decided to wait it out.
Her 7-year-old son has juvenile rheumatoid arthritis, a systemic condition that means exposure to COVID-19 could be very damaging.
"Most folks think it's like arthritis in our seniors," said Hamacher, who shares custody of her son with his father. "It's not, and the treatment for flare-ups are immunosuppressive meds, which means COVID running rampant in his little body."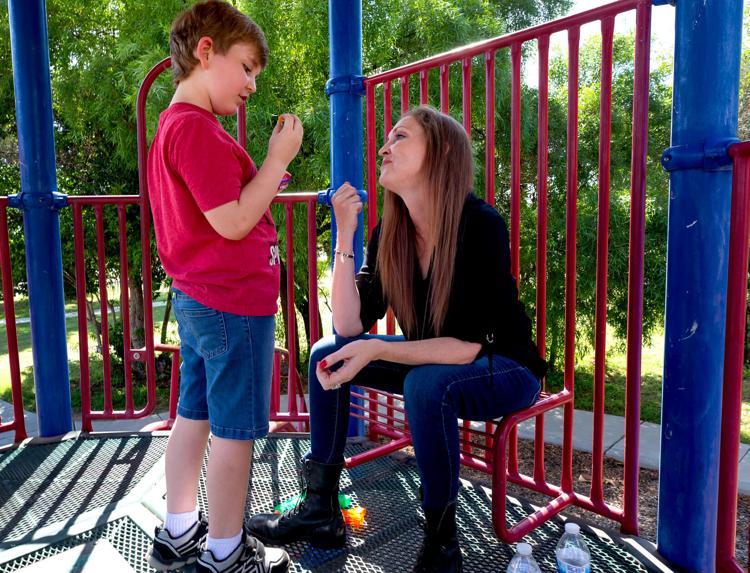 When her son started kindergarten, she said, he would frequently have to stay home sick because of all the new germs. He'd get little flare-ups, she said, with a fever and aches that would last a day or so.
When the pandemic started, she pulled him from school completely.
"He left for spring break in kindergarten and never went back, that's heart-wrenching!" she said. "If I put him in a classroom, he risks catching this."
Even if the COVID infection were mild, she said, her son's immune system "doesn't know how to shut off."
"It can lead to it attacking vital organs," she said, "leave permanent brain damage, (mess) with his joints."
Since Pima County elementary and high school students started returning to classrooms here July 20, there have been 1,413 school cases reported here, among 188 staff members and 1,225 students.
The vast majority of the positive cases are in children up to age 11, who cannot get vaccinated. They account for 671 cases so far this school year, while students ages 12 to 19 account for 550 cases.
Both Hamacher and Beausejour's children long to be in school, which makes it that much harder.
A Kaiser Family Foundation report, released Aug. 19, examined the impact of the COVID-19 pandemic on the well-being of children.
The findings: More than one-third of parents say their child fell behind academically or in their social and emotional development as a result of the pandemic and 29% experienced new mental health or behavioral challenges.
Hamacher said she will camp outside the shot site when vaccines become available so her son can "have his childhood back, and I can go back to work."