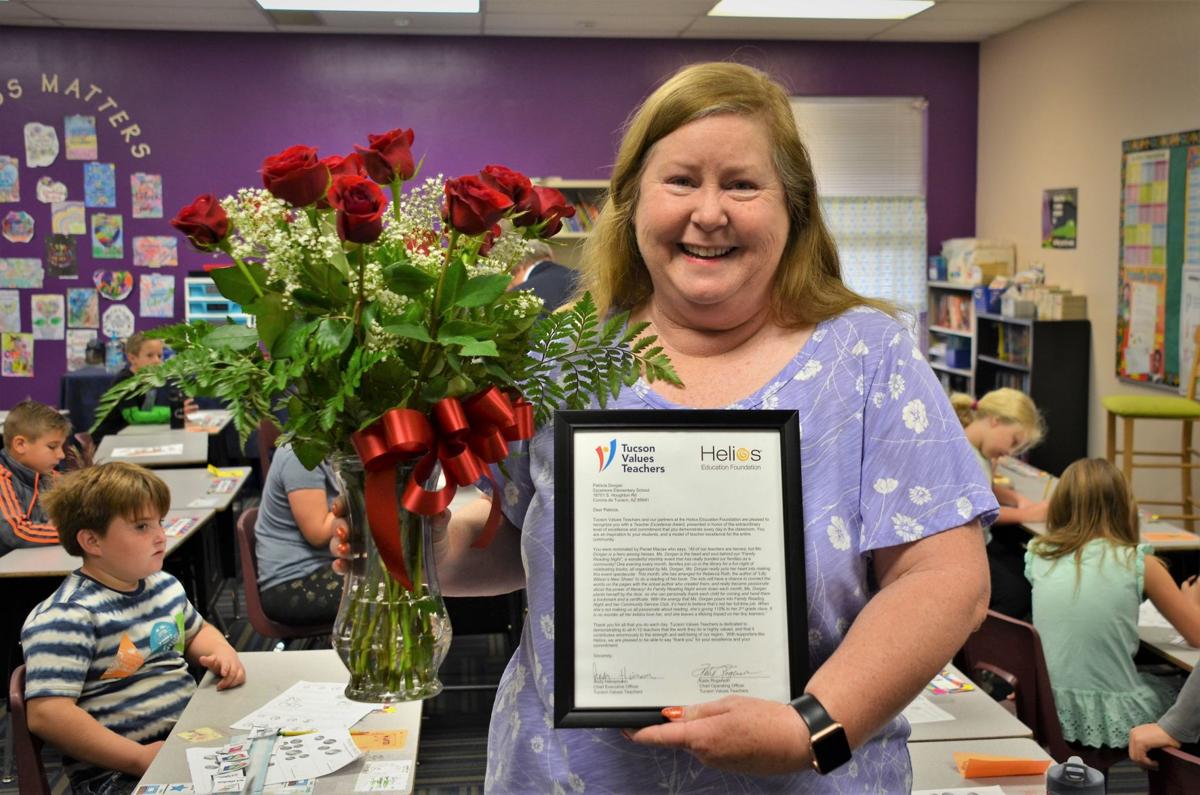 Tucson Values Teachers awarded their November Teacher Excellence Award to Sycamore Elementary School second-grade teacher Patricia Dorgan, in Vail School District. Dorgan has taught at Sycamore since the school opened 17 years ago, according to a news release.
"It is no wonder all her kiddos love her," said parent Peniel Macias, who nominated Dorgan for the award. "She leaves a lifelong impact on her tiny learners."
Dorgan is responsible for the school's monthly Family Reading Night, the Community Service Club and student book clubs, the new release said.
Every month, Tucson Values Teachers selects a Southern Arizona teacher as the Teacher Excellence Award recipient to receive $250 from the Helios Education Foundation, a $100 gift card for classroom materials, as well as school supplies.
New program works to plant more trees
Volunteers gathered at Davis Bilingual Elementary Magnet School on Saturday, Dec. 7, for a tree-planting event as part of the new conserve reduced emissions fuel program.
Circle K launched the program "to give back to the Tucson community during the holiday season," a news release said. The company partnered with local nonprofits Trees for Tucson and Tucson Clean and Beautiful to plant in areas where there are low tree counts.
"The Circle K Conserve program offers Tucsonans an excellent opportunity to help better our community," said Katie Gannon, executive director of Tucson Clean and Beautiful.
Contact reporter Danyelle Khmara at dkhmara@tucson.com or 573-4223. On Twitter: @DanyelleKhmara