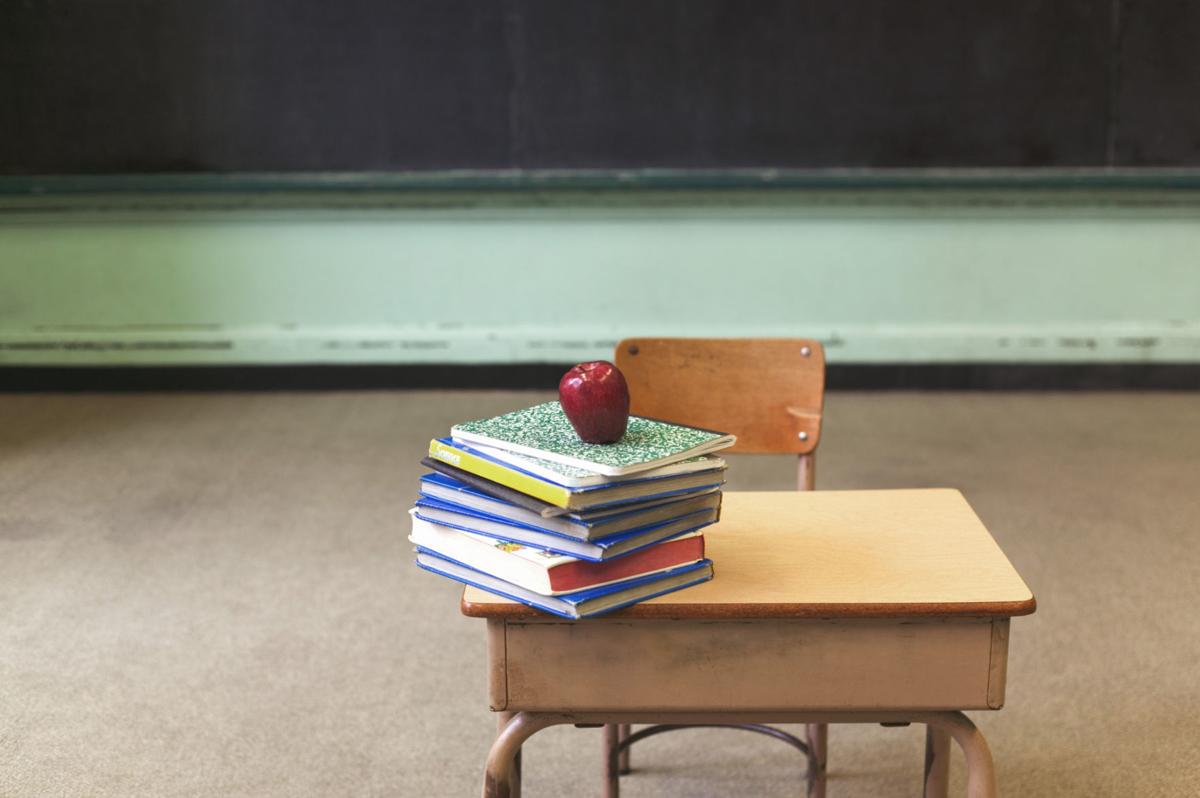 Esmond Station, a Vail K-8 school, is shutting down for two weeks after two staffers tested positive for COVID-19.
Contact tracing determined they had been in contact with staff and students throughout the campus, which serves about 700 children.
The closure goes into effect Monday, Nov. 30, and runs through Dec. 11, according to a Nov. 28 letter from Esmond Station Principal Lainie Kitzmiller. Hybrid in-person learning will resume Dec. 14.
The school learned of the positive cases over the holiday weekend and have notified those who were in close contact, advising them to self-quarantine.
The decision to close the school, 9400 S. Atterbury Wash Way, was made in consultation with the Pima County Health Department.
Days earlier, on Nov. 25, Vail Superintendent John Carruth shared the district would continue to offer hybrid learning, saying it is seeing "very low rates" of COVID-19 transmission within its schools.
Carruth noted that schools across Pima County that are also offering hybrid instruction are seeing "very low rates" of spread — less than 5% — and that Dr. Francisco Garcia, chief medical officer with the Pima County Health Department, continues to support hybrid learning despite rising cases in the Tucson area.
"Through all the changes during the pandemic, one constant continues to guide our decisions. We must continue to rely on public health benchmarks and guidance from Pima County Health experts to provide the safest learning environment for students and staff," Carruth said.
Given the fluidity of the situation, Carruth said the district is watching the public health metrics and will make adjustments when public health advice warrants doing so.
Tucson's largest school district, TUSD, has not reopened for in-person learning since the COVID-19 pandemic hit in March. Sunnyside, the city's second-largest district, has opted to return to remote learning after the Thanksgiving break until at least Jan. 4 because of a rise in coronavirus cases and the possibility of an even greater increase around the holidays.
Photos: Back-to-school in Tucson during the pandemic
"Mustang Stampede"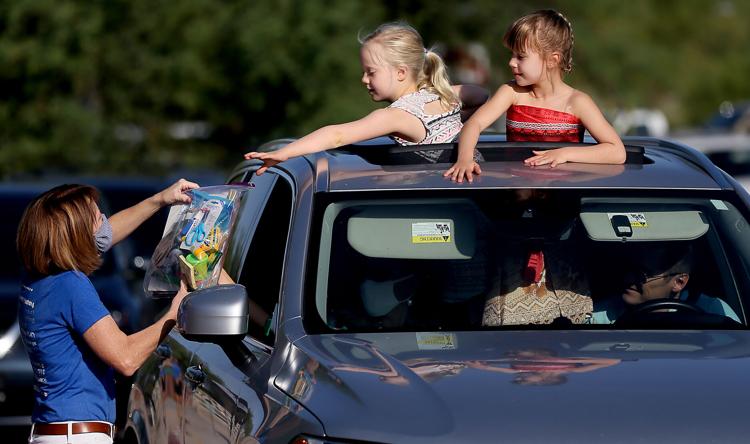 First Day of School, John B. Wright Elementary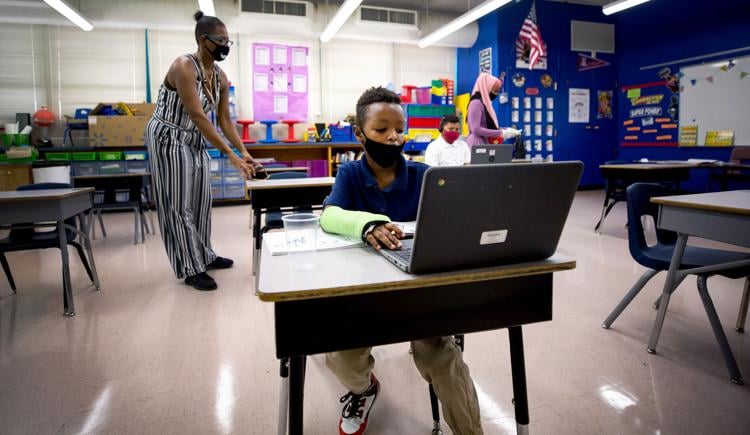 "Mustang Stampede"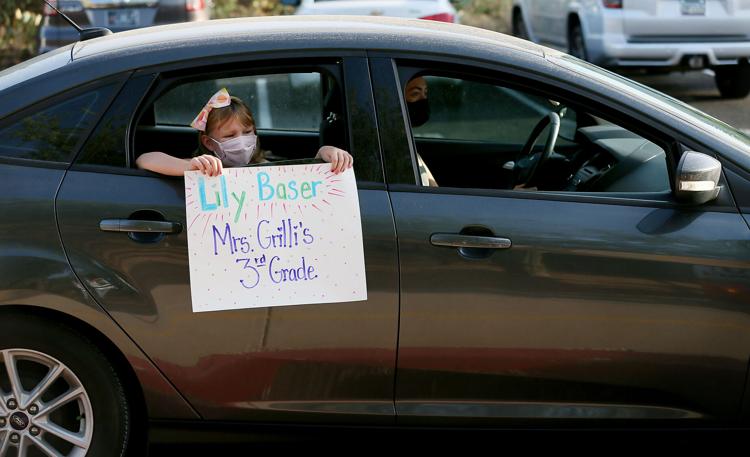 "Mustang Stampede"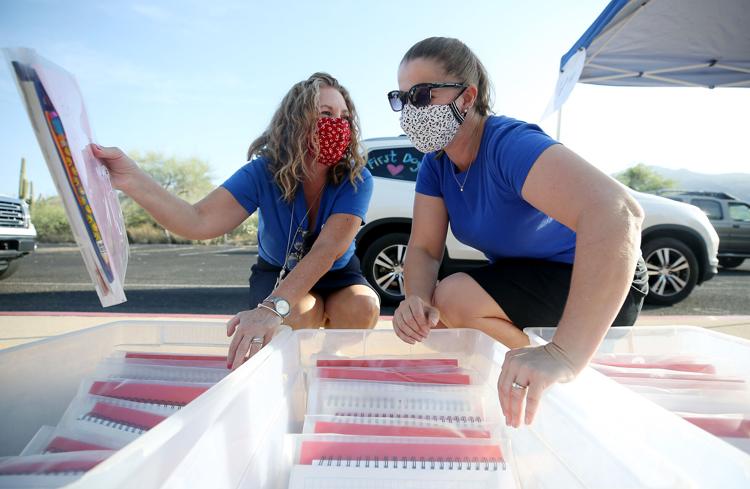 "Mustang Stampede"
"Mustang Stampede"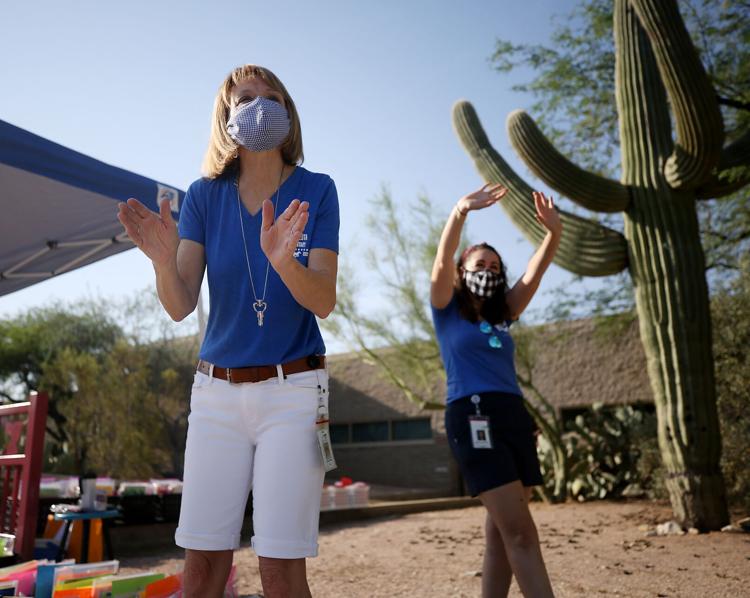 "Mustang Stampede"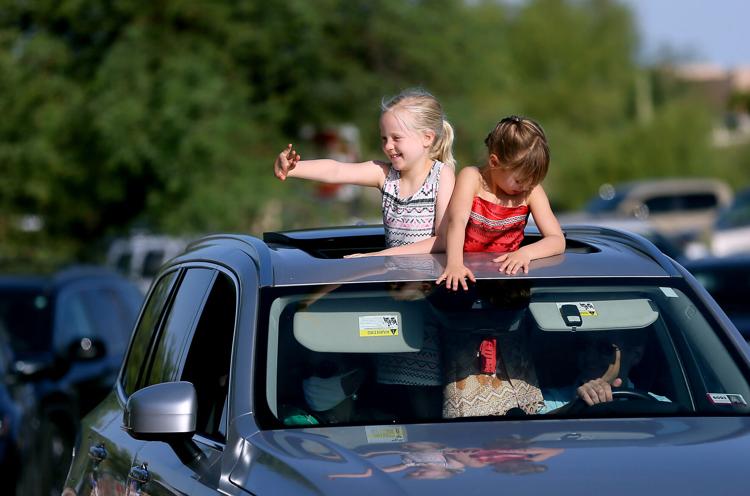 "Mustang Stampede"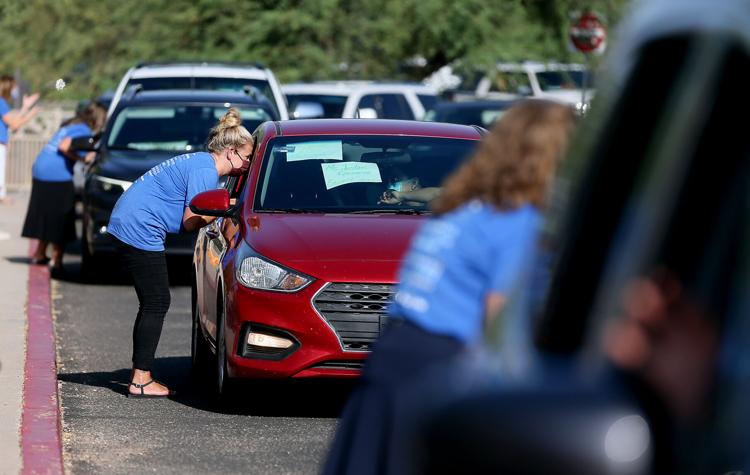 "Mustang Stampede"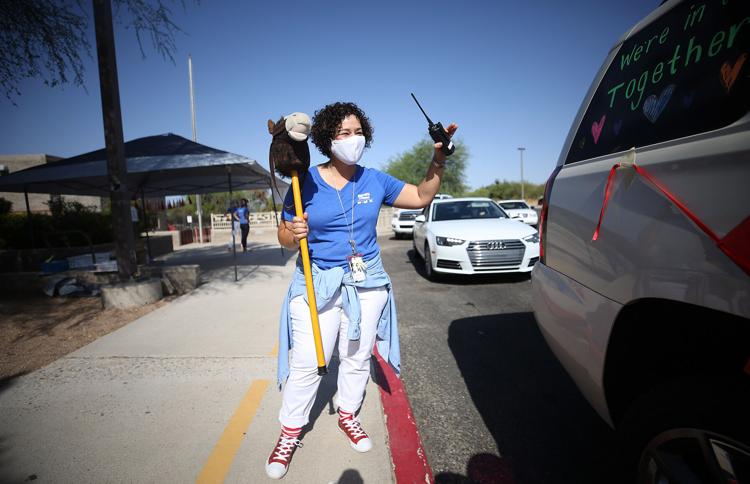 First Day of School, John B. Wright Elementary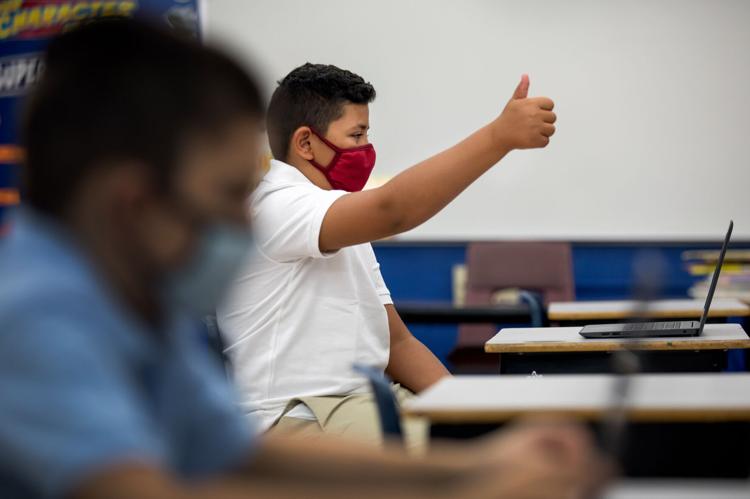 First Day of School, John B. Wright Elementary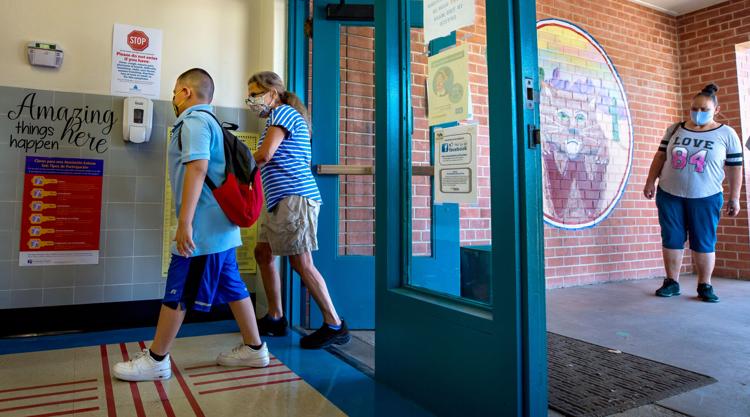 First Day of School, John B. Wright Elementary