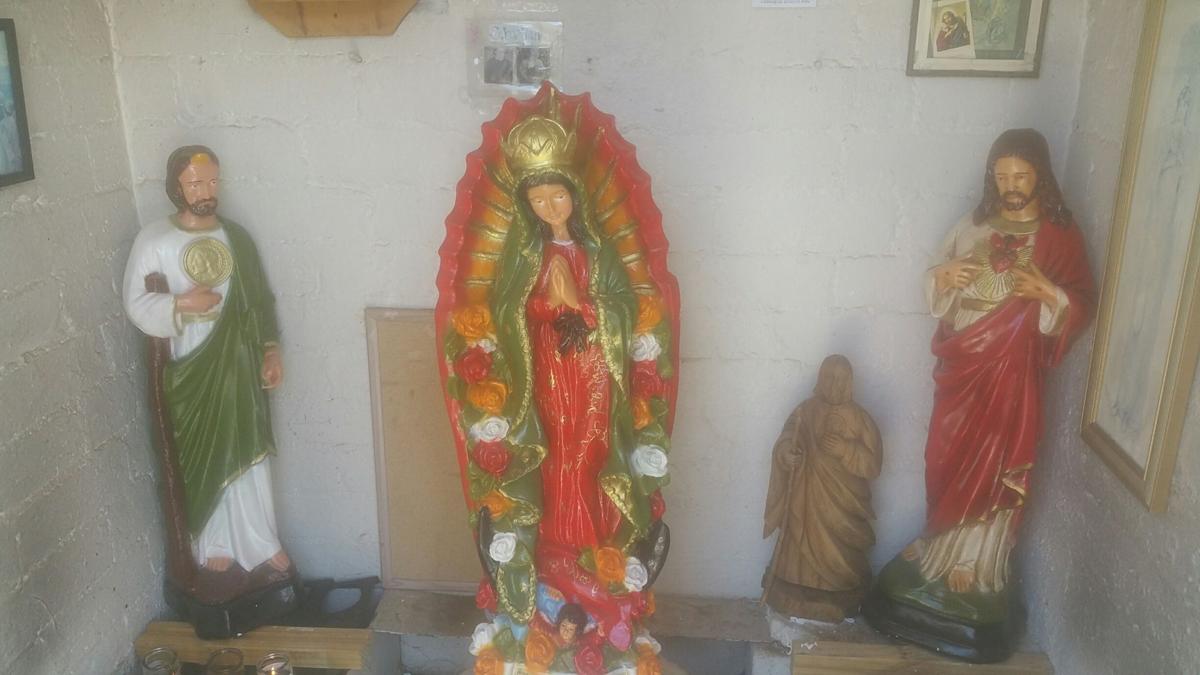 BISBEE, Ariz. — Authorities say a religious shrine near Bisbee that was vandalized has been cleaned and repaired.
Cochise County Sheriff's deputies responded to the State Route 80 location on Aug. 7 and found that a large statue of the Virgin Mary was broken off its base with the top portion missing.
Three other smaller statues had the heads broken off and missing.
Sheriff's officials say all of the statues were located inside of a shelter at a pullout area off the highway.
The shelter is open to the public.
Sheriff's officials say new statues now are in place, but they're still looking for information that could lead to the arrest of the vandals.
State Route 80 is a 120-mile stretch of highway in southeastern Arizona that runs to the New Mexico border.