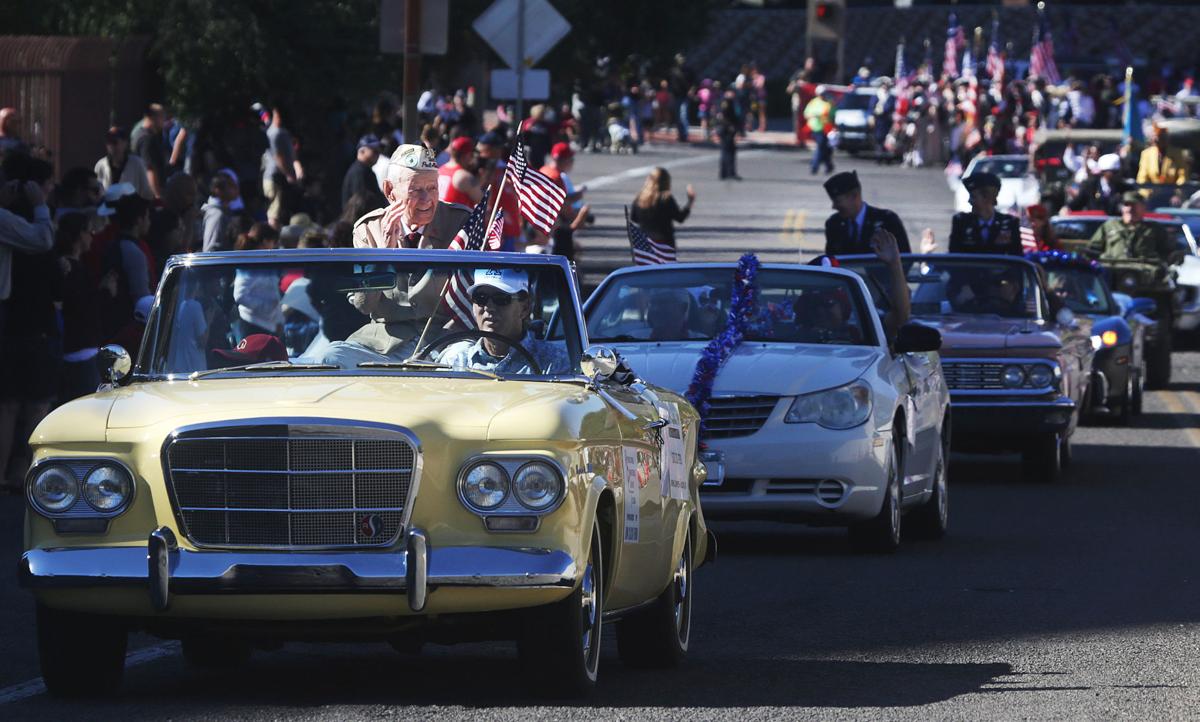 Tucson's Veterans Day parade will be held downtown late Saturday morning.
The 98th annual parade is set to begin at 11 a.m. at West Alameda Street and North Granada Avenue. Its route generally goes east to North Stone Avenue, then onto West Franklin Street. It continues on North Church Avenue to West Sixth Street, then returns to West Alameda Street, according to a news release.
Adolfo "Harpo" Celaya, one of the survivors of the sinking of the USS Indianapolis, is this year's grand marshal. Celaya survived the July 1945 sinking of the ship by clinging to a raft for five days, the release said.
Several roads in the area will be closed beginning Saturday morning.
Pedestrians and bicyclists will have access to the parade area during the road closures.
Parking lots and garages in the area are expected to be open.