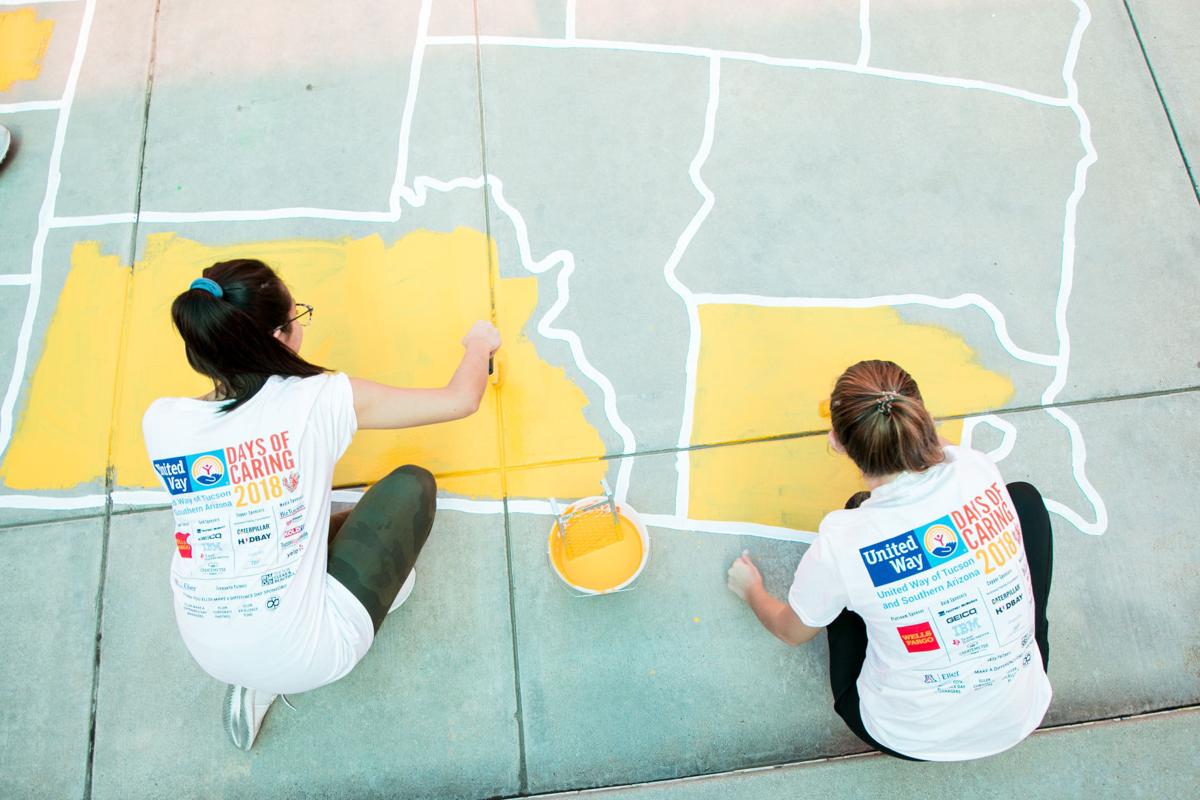 Volunteers can now sign up to participate in the United Way of Tucson and Southern Arizona's 21st annual Days of Caring.
Southern Arizona's largest single volunteer event will be held Oct. 23-24. The two-day initiative will pair many local needs with thousands of volunteers to improve the community with a variety of projects.
Last year, more than 3,800 volunteers completed 135 projects in the 20th annual event.
Volunteers can visit the United Way of Tucson and Southern Arizona website to sign up for specific projects, which are now available.
Also, and because of the restrictions in place due to COVID-19 this year, the United Way will be giving volunteers the opportunity to create and complete their own projects, aside from the approved ones that have been already submitted.
Volunteers interested in this option can create their own project that will help give back to their community in some way.
Examples of this include self-run community projects such as neighborhood cleanups, neighbor check-ins, painting kindness rocks, building a Free Little Library in your own yard, and more.
Volunteers who choose this option will need to log their individual Days of Caring projects on the United Way website and volunteers who sign up for this option are asked to email the details and photos of the project to daysofcaring@unitedwaytucson.org once completed.
"We could not accomplish this annual event without the thousands of volunteers who give generously of their time and talents each year," said Tony Penn, president and CEO of United Way of Tucson and Southern Arizona. "Our United Way is so very proud of these volunteers, our own families, friends and neighbors who turn out to make life better in their own communities and neighborhoods which in turn makes life better for each and every one of us in Southern Arizona. This year their giving takes on a special significance due to the unique challenges we are all facing, and because of that, we are forever grateful."
Get local news delivered to your inbox!
Subscribe to our Daily Headlines newsletter.