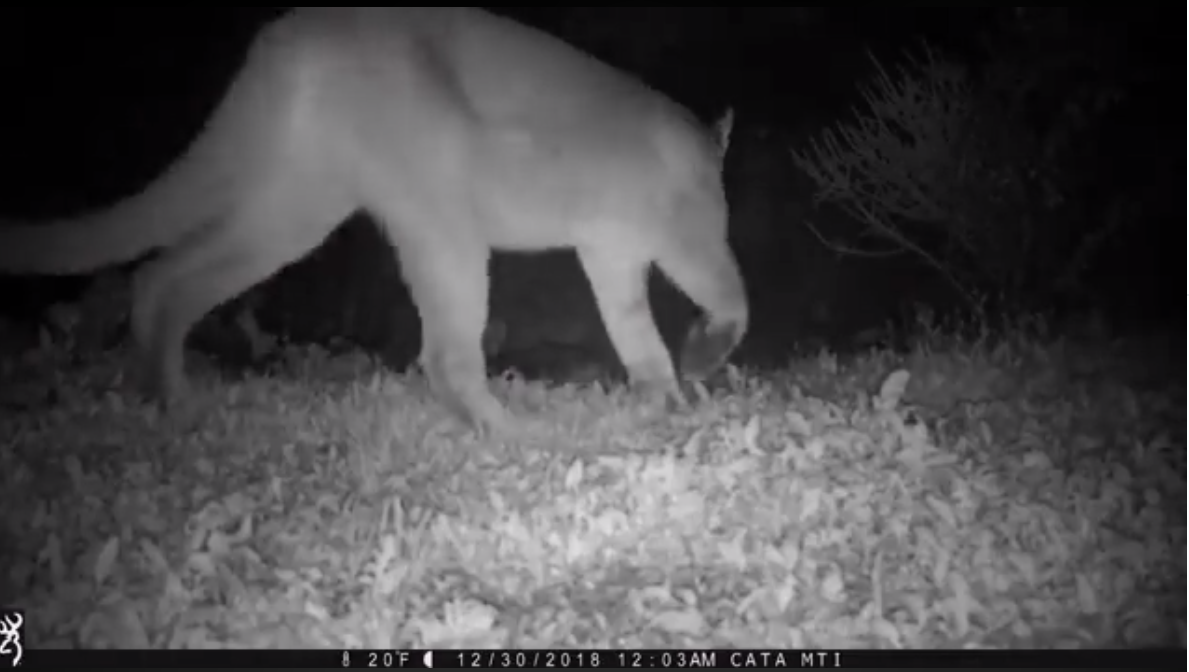 The mountain lion was caught on a trail camera roaming in lower Bear Canyon. 
Check out the video below, courtesy of Jim Hunter.
In December, Game and Fish spokesman Mark Hart said mountain lion sightings are common in the SaddleBrooke area.
If you happen to spot a mountain lion, call Game and Fish at 623-236-7201. More information about mountain lions can be found at tucne.ws/131f.