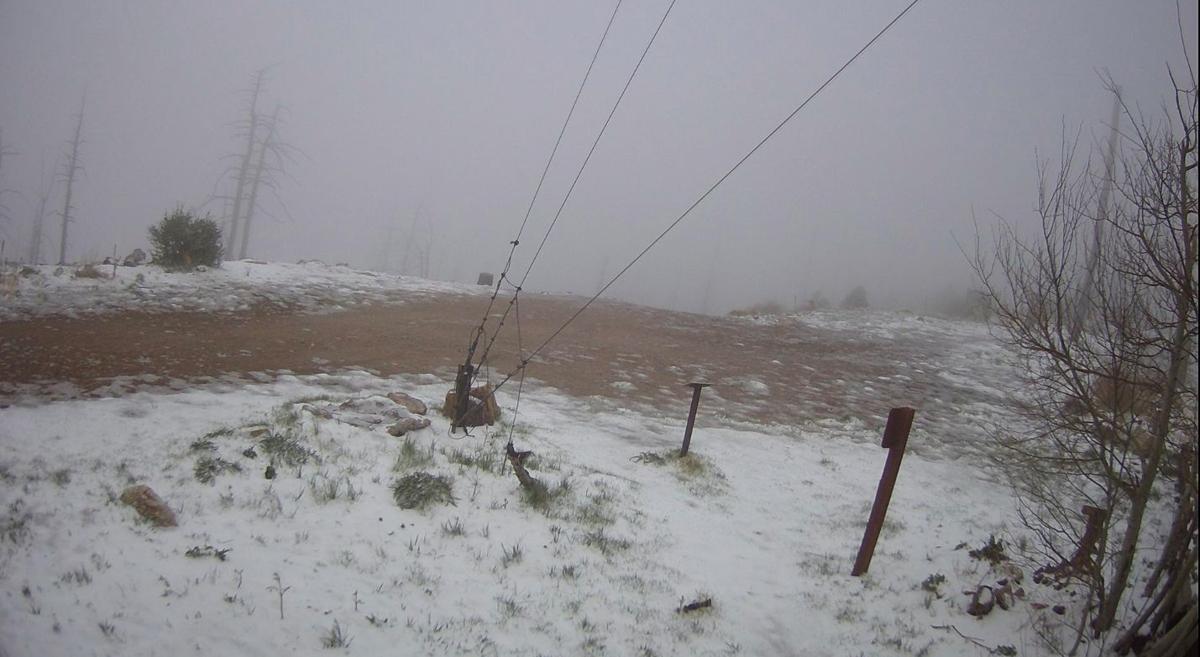 While many parts of Tucson saw overnight rain, residents of Mount Lemmon were treated to overnight snow.
With temperatures in Tucson having already broken 90 degrees and rapidly approaching 100, a temporary reprieve from the heat likely upsets no one.
The Radio Ridge West webcam posted on Summerhaven caught the snowfall on tape. Check out the video by clicking on the link below.