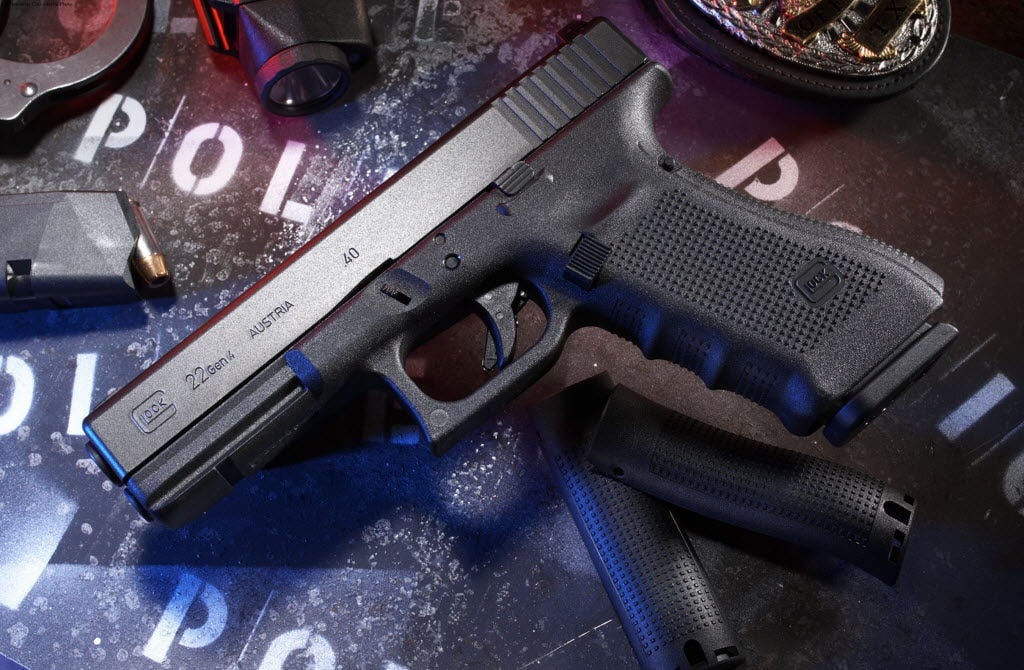 Nearly 30 firearms have been lost or stolen from Tucson police and sheriff's personnel during the past six years, and only 10 of those have been recovered, documents show.
The reports of the 28 lost or stolen department-issued firearms cover January 2010 through June 2, 2016, according to agency records obtained by the Star.
Pima County Sheriff's Department
Eighteen of the guns were lost by or stolen from sheriff's employees, of which there are roughly 500 commissioned members who are certified to carry firearms. Three of the 18 guns have been recovered.
Six of the 15 stolen firearms were taken from either a department or personal vehicle and two were taken from homes. The locations from which the other seven firearms were stolen were not listed in records released by the Sheriff's Department.
The department's policy says all commissioned members are to carry a firearm while in uniform, whether on or off duty. Plainclothes commissioned members are also required to carry a firearm while on-duty.
If the gun is worn on the officer's body, it must be secured in a holster.
The language of the policy makes it unclear where firearms should be kept when it's not being worn.
The Sheriff's Department was not able to provide answers following multiple emails seeking clarification of the policy and questions about the internal process after a gun is reported lost or stolen.
"We sent your request through the proper channels as soon as it came in, but we have not received an answer for your questions," a department spokesman wrote in an email Friday afternoon.
The original request was sent Nov. 3.
Tucson Police Department
Tucson police, which has 853 commissioned officers, accounted for 10 of the missing guns, three of which were reported stolen.
Tucson police records were able to account for the locations from which the firearms were taken , which were two vehicles and a home. None of the stolen firearms have been recovered.
The seven lost guns were all recovered, three of which were found in restrooms in city buildings and one was lost during a foot chase due to holster complications.
Tucson Police Department's general orders dictate that firearms should be carried in an approved and authorized carrying system, such as a holster, but does not mention where the firearm should be stored when not on the officer's body.
While there are no specific directives for storage, guns are listed as a sensitive piece of equipment in the general orders section about prohibited uses of department property, saying that "some items are so sensitive that their loss or theft poses a serious risk to the community."
The orders advise that officers evaluate what arrangement best ensures the safety of the community under the given circumstances.
"If we lose any type of equipment, there's always some kind of report to be filed and some kind of investigation, it just depends on the sensitivity of the item" said Sgt. Kim Bay, a Tucson police spokeswoman.
Bay said that when the department's investigators look into lost or stolen firearms, they consider the "totality of circumstances" as it pertains to the officer and the situation.
"There will always be a report filed, but it won't always rise to the level of discipline," she said.