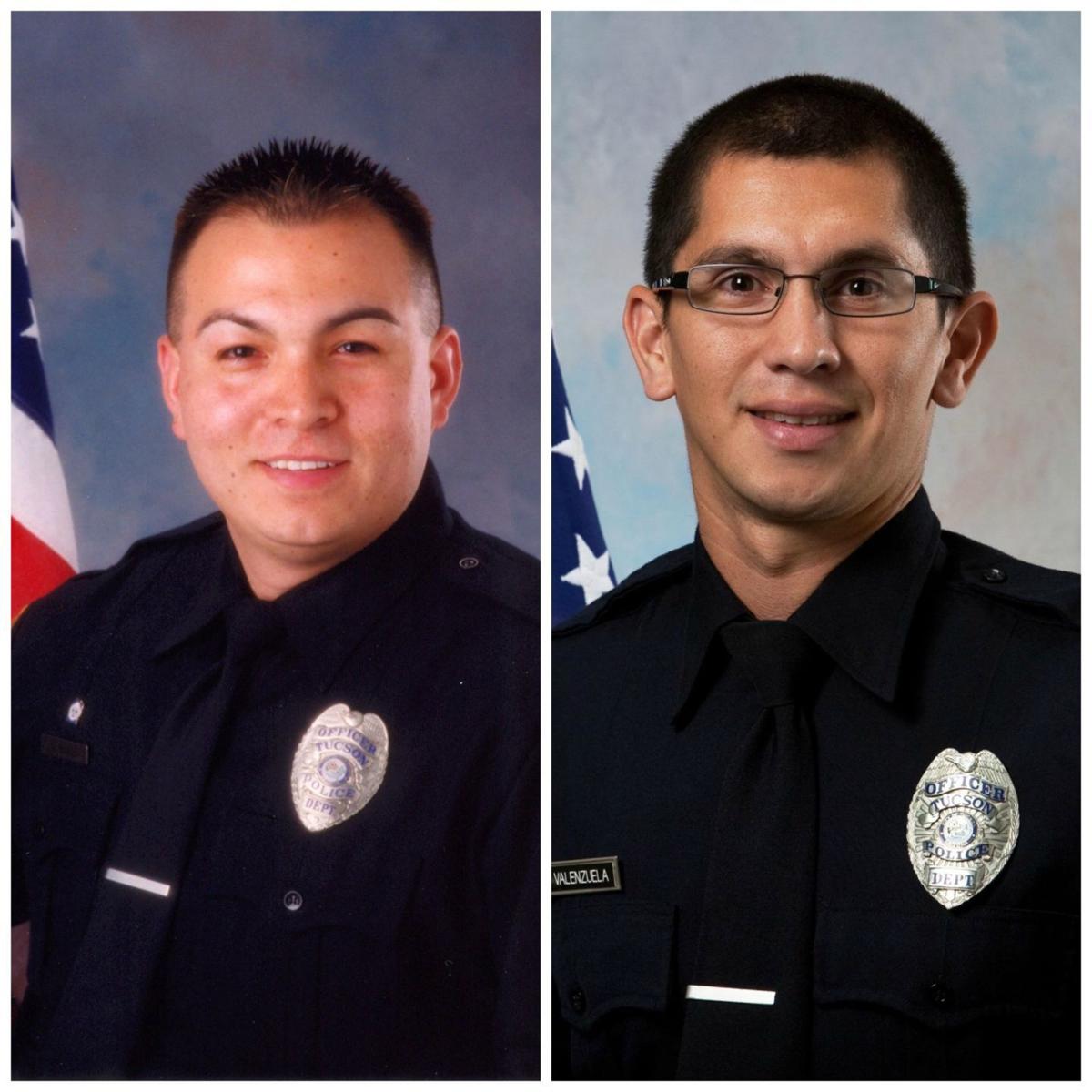 Two Tucson police officers caught up in an investigation into a long-running prostitution ring were sanctioned by the state agency that regulates officer certification, officials said.
Oscar Ramos was one of eight Tucson Police Department employees who was fired or resigned from the department, after a years-long investigation revealed the men were either customers of or had knowledge of the illegal massage parlors, according to Arizona Daily Star archives.
On Wednesday, the Arizona Peace Officer Standards and Training Board accepted a consent agreement with Ramos, allowing him to voluntarily surrender his certification, said board spokeswoman Sandy Sierra.
Without AZPOST certification, Ramos will no longer be able to work as a police officer in Arizona.
The board also accepted a consent agreement with Tucson police Officer Vincent Valenzuela for a three-month suspension of his certification, Sierra said.
Valenzuela was fired in August 2015, but appealed his termination with the city's Civil Service Commission, who overturned the department's decision and reinstated Valenzuela to the force, according to city records.
In 2011, Tucson police began investigating the prostitution ring, "By Spanish," that advertised illicit services on Backpage.com. Over the next four years, police learned that a former employee of "By Spanish" had started her own company, "Daisy's Delights," and the two businesses occupied more than 10 locations across Tucson, according to Daily Star archives.
In January 2015, police seized hundreds of pieces of evidence during a raid, including cellphones, which were found to contain the phone numbers of Border Patrol agents, Davis-Monthan airmen, Tucson firefighters and at 10 least employees of the Tucson Police Department, including Ramos.
In his internal affairs interviews, Ramos admitted to "utilizing these services, knowing they offered sex acts in exchange for additional money," according to AZPOST documents.
Ramos also admitted to paying for massages from one of the women that ended with sexual contact on more than one occasion, the documents said.
Valenzuela's phone number also turned up on one of the cellphones seized in the raid, and an internal affairs investigation revealed that he had a personal relationship with the alleged operator of "Daisy's Delights," according to AZPOST documents.
In his interview with internal affairs, Valenzuela told detectives that he knew Stephanie Garcia from his previous job at her middle school, according to the internal affairs report.
Valenzuela told investigators that he went to Garcia's house in early 2014 to "hang out," but after learning of her lifestyle he cut off contact with her. Internal affairs documents reveal that Valenzuela had phone contact with Garcia during the time he said they weren't communicating.
During the investigation, detectives learned that in April 2014, Valenzuela used his work computer to run Garcia's name through state and federal law enforcement databases for no valid law enforcement reason, AZ Post documents show.
When asked about the incident, he told investigators that he didn't remember doing that.
During the January 2015 raids on the "By Spanish" and "Daisy's Delights" locations, Valenzuela assisted in serving a search warrant on Garcia's home without notifying his supervisor of their personal relationship, according to the AZPOST documents.
"He attempted to minimize her role in the search warrants, indicating that had she been at the location, he would have advised his sergeant of his relationship with her, but since she was not present, it wasn't necessary," the AZPOST document reads.
Garcia is facing eight felony charges, including illegal control of an enterprise, money laundering, maintaining a house of prostitution and receiving the earnings of a prostitute, according to Pima County Superior Court records. Her trial is scheduled to begin in April.