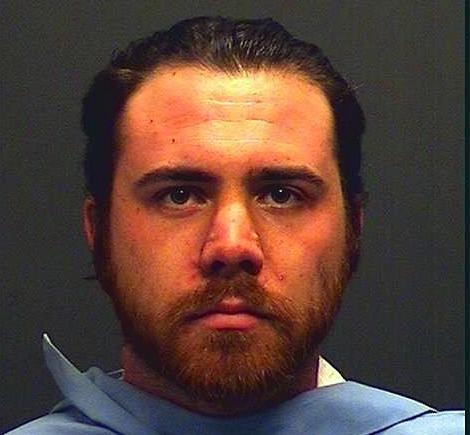 A Tucson group foster home worker has been arrested on federal charges of distributing child pornography, records show.
Taylor Ray Freeman, 27, was booked into the Pima County jail on Jan. 10 and spent less than 24 hours in custody before being extradited by federal authorities to an undisclosed location, said Deputy Cody Gress, a Pima County Sheriff's Department spokesman.
In a Dec. 27 online chat, Freeman, using the screen name "AMERICANPSYCHO06," told an undercover police officer in Australia that he had a "sexual interest in children," and said he had "naughty" pictures to trade, according to a complaint filed in federal court here.
Freeman emailed the officer a photo of an underage girl on a bed with her genitalia exposed, and made obscene comments about what he'd like to do to her, the complaint shows.
Agents with Homeland Security Investigations tracked the email to his computer and on Jan. 10 a federal warrant was served at his home. Agents seized a smart phone, an internal hard drive, revealing photos and videos depicting child pornography, according to the complaint. It said Freeman told investigators he used his email address to send and receive pornography.
Freeman was arrested by the sheriff's department that day and held in jail until he could be transferred to federal custody, Gress said.
On Jan. 11, U.S. Magistrate Judge Bernardo P. Velasco signed a detention order, saying Freeman would remain in federal detention until his trial. Velasco accepted the recommendation of Pretrial Services, which said there was a "serious risk" Freeman wouldn't appear at trial, the order shows.
Arizona Department of Child Safety records show Freeman was hired in 2013 by local nonprofit TMM Family Services, which provides social services outreach. TMM's executive director, Donald Strauch, did not immediately respond to the Star's inquiry as to whether Freeman had contact with children.
TMM provides shelter services for up to 38 children ages 3 to 17, according to an Arizona Department of Economic Security license issued in 2011.