PARKER — The Mojave Indians call themselves Pipa Aha Macav — "The People by the River." The Colorado River is the economic and spiritual heartland for the Mojave and three other tribes that inhabit the Colorado River Indian Reservation, about four hours west of Tucson.
For centuries, the Mojave fed themselves with maize, tepary beans, melons and other crops grown in the river's floodplain. Today, they divert river water to a network of canals that support alfalfa, wheat and cotton farms on 77,000 acres.
But what the tribes should do next with their water — the largest and most secure share of the Colorado held by any Arizona user — has become a source of strife.
On Saturday, April 28, tribal members will cap a bitter campaign by voting on whether to recall Colorado River Indian Reservation Chairman Dennis Patch and the tribes' other eight council members.
The recall organizers want to halt ongoing tribal discussions with Arizona water leaders to possibly lease a hefty chunk of water to non-Indian users across Arizona, including the Tucson area and Sierra Vista.
The recall effort was triggered, in part, by a September Arizona Daily Star article revealing that tribal officials had since 2014 secretly discussed possible water leasing with the U.S. Bureau of Reclamation and Arizona water officials. Participants included the three-county Central Arizona Project, the Arizona Department of Water Resources and the Phoenix-based Salt River Project utility.
Based on 740 pages of public records, the article disclosed that tribal officials are interested in delivering up to 150,000 acre-feet of water to as far north as the village of Tusayan near the Grand Canyon, and south through Prescott, Phoenix and Tucson to Sierra Vista.
Parties to the talks had signed a nondisclosure agreement in May 2016 while preparing a list of insiders to be notified in case of a leak to the public.
The leased water could support future growth or serve as an insurance policy if climate change and drought continue to shrink the supply of river water.
For the tribes, leasing would bring added revenue to bolster their economic development. But recall organizers want tribal water to be used only on their reservation, which lines the river for 90 miles and covers nearly 300,000 acres.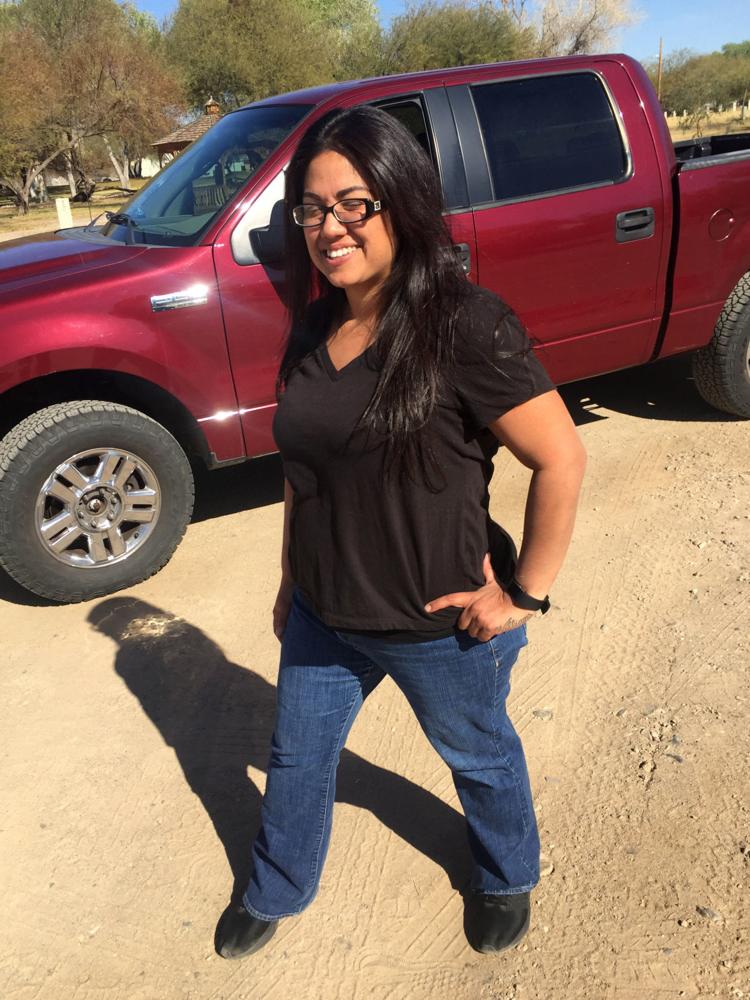 For recall organizers Amber Van Fleet and Timothy Stevens-Welsh, the key campaign issues are what they say are their cultural and spiritual attachment to the river and excessive secrecy by tribal leaders.
"In our creation story, that's who we are, we were entrusted to use the river," said Van Fleet, a self-described stay-at-home mom whose husband works for the tribe as a gaming inspector.
"The water has always been one of those things that you just don't mess with. Many leaders and warriors have fought the good fight for what we do have. We as Mohave people have been entrusted to protect what we were given to sustain our ways," Van Fleet said.
From the beginning, tribal members were taught to farm, said Tamilyn Ameelyenah, a recall supporter who works on the reservation for a private, Tempe-based home-care company.
"We live off the water. We ate the fish. We grew our melons, our gourds. We're protectors of the water," Ameelyenah said.
Patch, the tribal chairman, agreed that culturally water has always been part of tribal life. But, "I also think we have to understand where we are at now, with the development of three states nearby. We need to think of the long-term, sustainable economic benefits to ourselves," he said.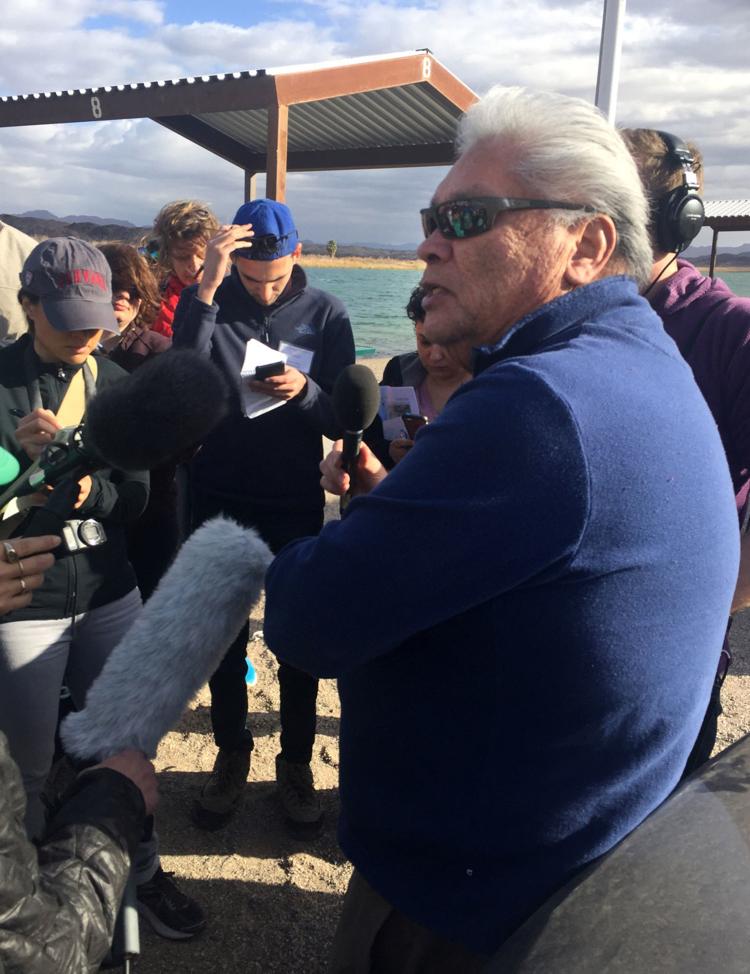 With Arizona expected to grow by 2 million people over the next few decades, "there is no water for them other than if they can strike a deal with us for what we're able to supply them," said Patch. "In the preamble of the (tribal) constitution, it says we need to develop all the resources on the reservation for the betterment of our people."
Culture of farming
Until dams were built along the Colorado, tribal members subsisted on grains and produce grown along the river, supplemented by fish caught there and other foods gathered nearby. A Smithsonian Institution account from the early 1980s described the undammed river: "Once an untamed torrent, the silt-laden Colorado was prone to overflow its banks in the spring of the year, swollen with the melting snows of the Rockies."
Floods would spread over the bottomlands for up to 1 or 2 miles, leaving behind rich silt deposits ideal for growing crops. As he stood on tribal land during an interview, Patch showed how the irrigation system has changed.
Today, bright green alfalfa fields are ubiquitous on the reservation. Much of the farmland is leased to non-Indians, although the tribes run a 13,000-acre farm, fed by 232 miles of canals, laterals and sublaterals.
The tribes' river water rights are among the most secure of anyone's because they were perfected back in the 1860s, around the time their reservation formed. The tribes have the legal right to 662,000 acre-feet of river water in Arizona and an additional 56,000 acre-feet in California, more than twice what any other Arizona user has.
But a lot of that water never really gets applied to crops. In 2015 and 2016, only a little more than 300,000 acre-feet out of up to 590,000 diverted were actually "consumptively used" on the reservation, tribal records show. That term refers to water that actually contributes to crops' growth.
The rest went back to the river and headed downstream towards Blythe, Yuma and Mexico. The remaining water that the tribes don't divert is annually "swept" by CAP operators to be put into that project's 336-mile canal system for delivery to Phoenix and Tucson.
This fact lies at the heart of tribal officials' push to lease water to non-Indian Arizona users: that they're already getting much of that water.
"They always told us that we on the main stem of the river don't have the right to lease water off the reservation. But we believe that when they're taking CAP water they're taking our water off the reservation," Patch told reporters visiting the reservation in February. "We know Colorado River water flows all the way into Arizona, into Tucson. We think as a tribe, our water is part of that."
Patch was speaking to a group of reporters, including one from the Star, whose visit was sponsored by the Institute for Journalism and Natural Resources, a nonprofit group based in Montana.
He said the tribes reap more than $100 million annually leasing their land to outside farmers.
Asked how much the tribes could make by leasing some water, he replied:
"We're looking at hundreds of millions over the long haul. We're looking for long-term, sustainable economic health.
"You drive out here, you see how desolate it is, till you come over that five- mile hill (west of the reservation) and then you see the valley and the river."
One place where tribal officials would spend money is on their aging irrigation system, built by the U.S. Bureau of Indian Affairs, that tribal officials say is inefficient and ineffective and will cost up to $300 million to replace. Fixing the system, now reliant on inefficient flood irrigation, would allow the tribes to use more water on the reservation and expand farming by 10,000 acres.
"A lot of times, gopher holes get into the system and break a ditch," said Bobby Page, a tribal councilman facing the recall vote. "You have a lot of seepage. You lose water from overfilling a ditch. You have a curve or bend in the ditch, and the bend isn't designed to take the pressure. After a time, it gets weak."
But leasing water off the reservation is inconsistent with the tribes' tradition of fighting to protect their water, recall leaders say. They remember the 1994 occupation, in which Stevens-Welsh joined, that tribal elders and other members led in Ward Valley, California, 20 miles west of the river, to protest federal plans for a low-level nuclear waste dump they worried would contaminate the river. It was eventually shelved.
They also fear that while Patch has ruled out issuing 100-year leases to Arizona users, the tribes will never be able to get water back once it's leased for even a short term.
"How are they going to do that — lease it and then they take away water for a short time? That doesn't make sense," said Stevens-Welsh, a fitness specialist for a tribal diabetes treatment project. "Once those cities have already had growth, what are they going to do" once a lease expires?
If the tribes switched from growing alfalfa to return to growing produce like lettuce, they could grow far more crops, bringing in hundreds of millions of dollars without water leaving the reservation, Van Fleet added. In 2017, for instance, 39,000 acres of head lettuce grown in Arizona fetched $566 million, say U.S. Department of Agriculture statistics cited by Van Fleet.
But switching back to produce crops would be a much more complex process than the recall organizers think, Patch countered.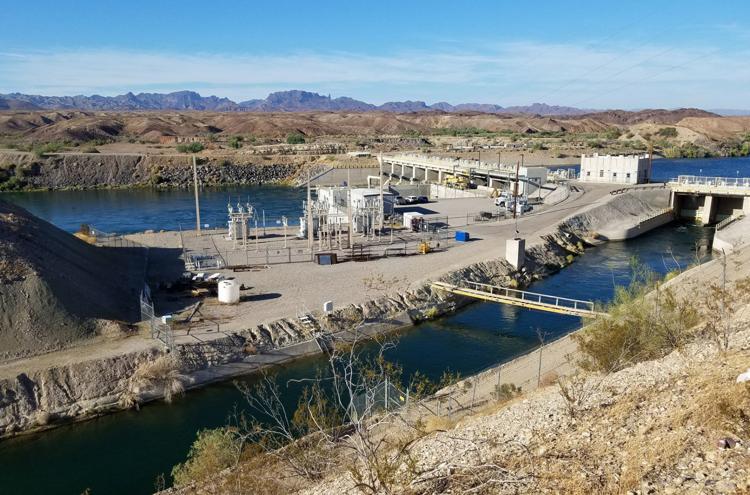 "People don't realize it's a global market now. Everyone has a China contract, an Arab contract, and Indian contract to buy and sell alfalfa," he said. "You have produce coming from South America. To grow more produce, there's a lot of platforms, a lot of infrastructure we need to build for produce growers to come.
"We have to keep all the animals and birds out of those crops. It has to be really clean in the field. They build big platforms to keep wildlife and birds out. That's expensive."
"A lot of confusion"
The private negotiations between the tribes and Arizona water users were highly detailed, starting with intense discussions of a proposal in which the tribes would lease some water to Southern California's Metropolitan Water District, an idea that ultimately died. Then the agencies considered alternative leasing schemes, described in the public records obtained by the Star. The discussions are now on hold because of an unrelated battle between the state water department and CAP over who controls the rest of the river water.
But until the Star article appeared, all that the recall leaders knew about the talks was a brief September 2017 statement from Patch outlining his reasoning for wanting to lease water, they said.
Patch denied allegations of secrecy, saying he told tribal members at three meetings in 2015 and 2016 that tribal leadership was considering leasing water, without going into details because of the non-disclosure agreement.
"There was a lot of confusion about people saying we were selling our water; we can't sell. We had to correct that. We told them about the history of our water rights. We were teaching them what an acre-foot was and explaining the complexities of trying to lease waters," he said.
Stevens-Welsh said he went to the meetings, but that those who talked were vague about leasing plans. The meetings were called just before they occurred and were announced mainly on social media, to which many tribal elders don't have access, he said.
Now, the recall supporters have posted many of the public records on their Facebook page, and tribal members can decide for themselves whether leasing is a good idea.
"We have never had the chance to express what we wanted for our water.... Do we even have a vision?" Stevens-Welsh posted on Facebook. "This decision belonged to the people."