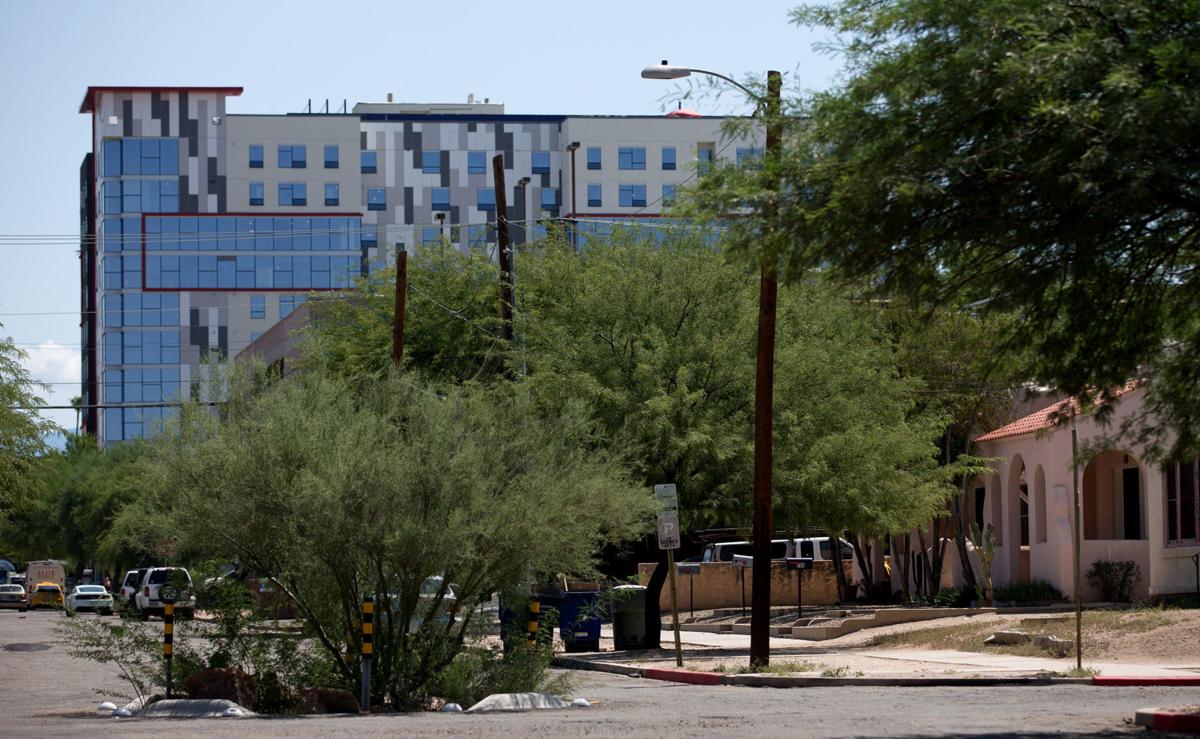 As the crush of college students returns to the high-rises at Park and Speedway, nearby residents are worried about something besides traffic and loud music spilling onto their streets.
For almost two years, people in the West University Neighborhood have been complaining to the city about water — some of it dark and gross — periodically washing down their streets from the direction of the multistory student housing projects that keep popping up to the east of them.
Longtime West University resident Nga Nguyen said the irregular runoff pours from the storm drain at the corner of First Street and Euclid Avenue, where it has coated the curb and sidewalk with black dust.
From there, most of the water flows down First Street and past the 100-year-old house where she and her husband have lived since 1976. For a while, Nguyen said, "it was every day gushing like a stream" on her street, further eroding the road's already crumbling pavement.
She said she reported the problem to numerous city and county officials, but no one has responded to her complaints.
"They care about development for money. They don't care about us," Nguyen said.
Judy Sensibar, president of the West University Neighborhood Association, said First Street residents have a nickname for the discharge: "the Black Lagoon."
"This stuff is not just water," Sensibar said Friday, as she pointed out long stretches of dark-stained curbs along the street.
Some discharge is allowed, some isn't
Frederick Felix, engineering administrator for the Tucson Department of Transportation, said the runoff has been traced to multiple sources — some of them allowed, others not — within the growing enclave of student high-rises.
He said a portion of the water is coming from the power-washing of sidewalks and patios, condensation from chiller systems and runoff from required tests of the buildings' water and fire systems, all of which are considered acceptable discharges into the street under city code.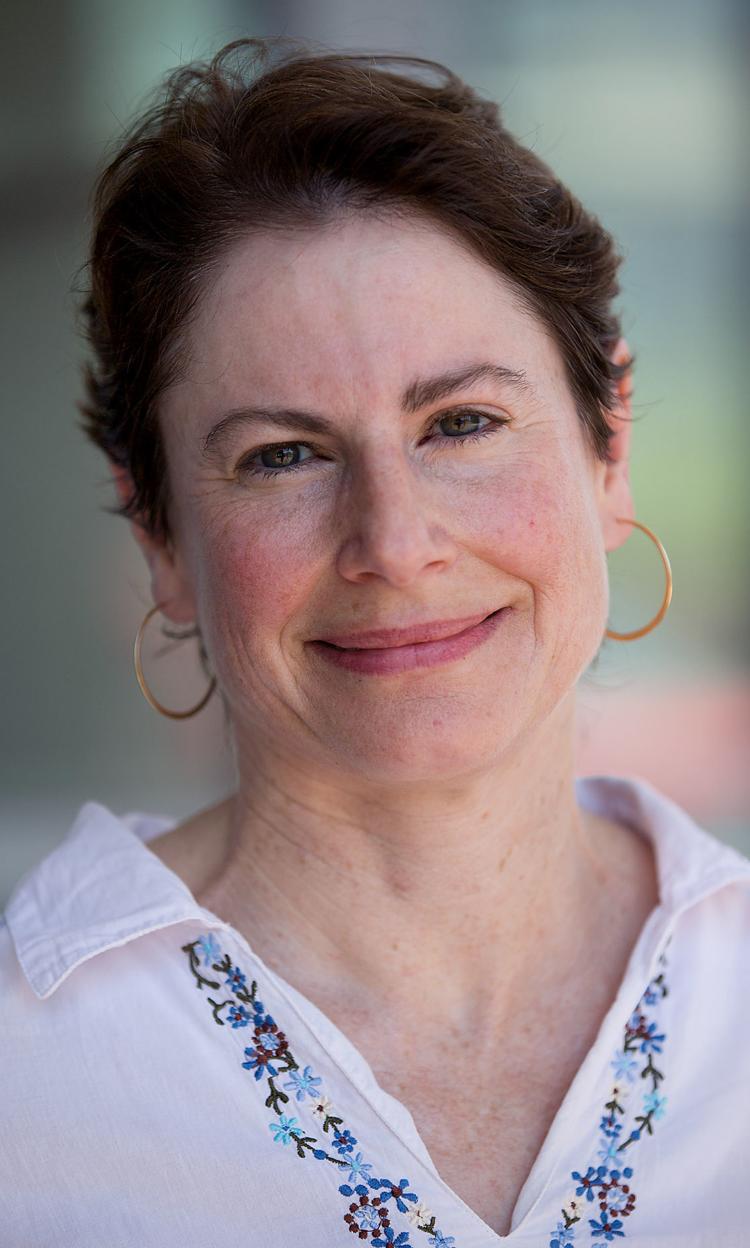 But the city also found instances of a student housing complex hosing off its trash bins and letting the dirty water run into the street, or improperly flushing chlorinated swimming pool water into the storm drain instead of using the separate sewer system.
"The four student housing complexes now have corrective action plans," Felix said in an email Thursday.
Officials for Austin, Texas-based Core Spaces, which owns three of the four towers, said they are working on their share of the problem.
"In collaboration with the City of Tucson and the local neighborhood group, we have identified several areas for improvement to help mitigate drainage concerns," said Dominick Luciano, Core's senior vice president of marketing, in an email Friday.
"Specific design and management approaches have been developed and we are confident they will continue to have a direct impact in the area."
City Councilman Steve Kozachik, whose ward includes the West University Neighborhood, said city workers have tested the street runoff and found nothing hazardous.
"None of it is causing a public health problem. No one is getting sick," he said. "The city has been all over this."
Kozachik added that the discharges are often so brief that workers had trouble catching the flows when they were happening so they could collect their samples. "It's not like 40 days and 40 nights of a flood," he said.
To Sensibar, though, that's beside the point. She said out-of-state companies keep putting up high-rises that are creating a nuisance for the historic neighborhood next door, and the city is effectively sanctioning it.
Sensibar said the city's response to the runoff problem has been "inept" so far, and attempts to get the high-rise owners to consistently alert the neighbors before major water discharges haven't worked.
Student towers also strain sewer system
Four of the multistory complexes — each home to hundreds of students — are now in operation between Euclid and Park south of Speedway, and plans have been announced for two more projects there.
The high-density developments have also put a strain on sewer infrastructure in the area, requiring millions of dollars in capacity upgrades that have largely been paid for by the building owners, said Eric Wieduwilt, deputy director of technical services and engineering for the Pima County Regional Wastewater Reclamation Department.
Much of the sewage system there dates to the 1950s and was built to accommodate single-family homes, Wieduwilt said. Now the four-block square surrounding First Street and Tyndall Avenue is home to perhaps the largest concentration of toilets and swimming pools in Southern Arizona. "It has been a challenge," Wieduwilt said.
But Kozachik said the county assures him that there is more than enough sewer capacity in the area to handle the six high-rises and two hotels planned or already built there, "even if you had the analog of halftime at a football game, with everyone flushing at once."
That's certainly true for now, Wieduwilt said, but it would be "overly optimistic" to assume additional sewer upgrades won't be needed if the high-rise building boom continues.
In preparation for that, he said, the county has hired a consultant to analyze what sorts of infrastructure improvements might be needed around the university over the next 10 to 20 years under different growth scenarios.
Neighborhood searches for its own solutions
Meanwhile, West University residents are doing some planning of their own, before the next high-rises are built and the problem gets worse.
"If they're not going to do anything about the water on their side of Euclid, we'll have to do something about it on ours," Sensibar said.
For example, the neighborhood association has been researching grant programs for water harvesting projects that would channel the runoff and use it to irrigate green spaces.
"Maybe we can make lemonade out of lemons," Sensibar said, though she'd much prefer to see the problem solved by the people who are causing it.
"We just want the city's support," she said.
"They moved to us. We didn't move to them," she said of the student high-rises. "And since they moved to us, they have to respect us."
Arizona Daily Star reporter Gabriela Rico contributed to this report.
Contact reporter Henry Brean at hbrean@tucson.com or 520-573 4283. On Twitter: @RefriedBrean