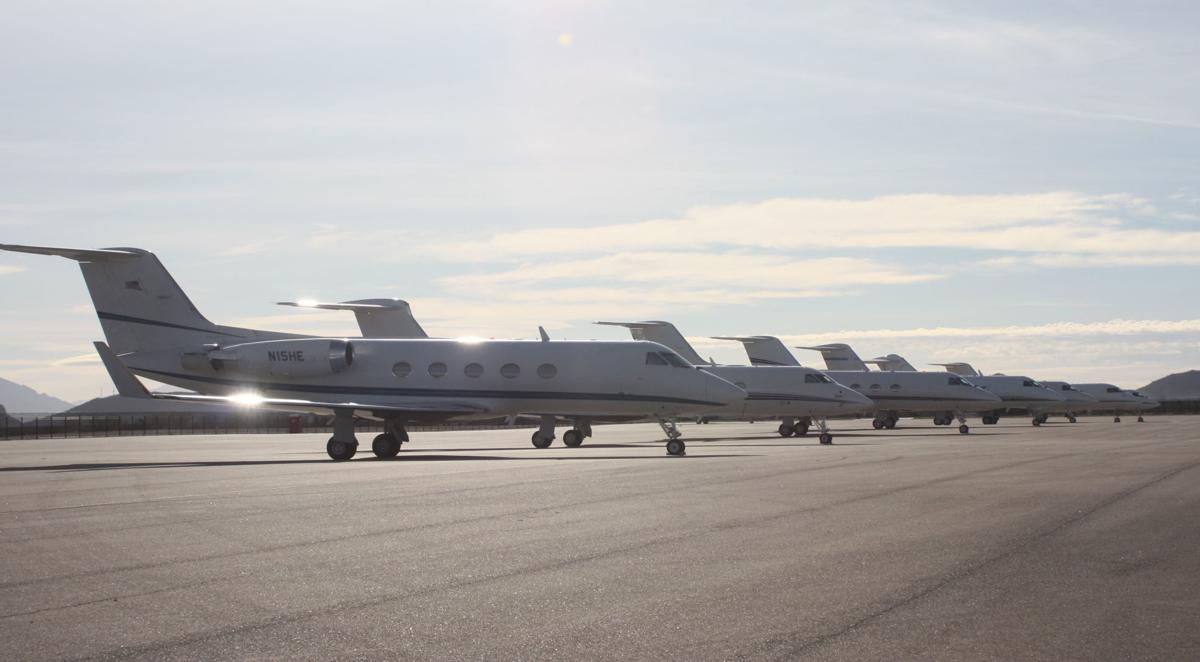 The Marana Regional Airport was recently accepted into an FAA program that will pave the way for the town to construct an air traffic control tower, which is estimated to cost at least $8 million.
The town announced the recognition in a mid-December news release, adding the program stipulates that roughly 91% of the tower construction and equipment is grant eligible, and the FAA fully funds the cost of air traffic controller salaries, benefits and equipment, which is estimated to cost $550,000 a year.
The town is responsible for operations and maintenance costs, including utilities, repairs and custodial services.
Marana has five years to complete construction on the tower and pass an operation readiness test to standards set by the FAA. A town spokeswoman said she does not have a definitive answer of the dollar amount covered by the acceptance into the program.
The next step for the town is to complete a site selection study and environmental assessment at the airport for the tower.
"The Town of Marana is very excited about this news, but there is still a long way to go before a fully operational control tower is a reality," the release said.
The Marana Airport manages roughly 90,000 flights a year, including military flights from Pinal County, flight training from Phoenix and corporate jets.
Earlier this year the airport was awarded $375,000 in grant funding from the Arizona Department of Transportation, which officials said would be used to make safety improvements, including the design of new runway lights and a rotating beacon tower.
Contact reporter Justin Sayers at jsayers1@tucson.com or 573-4192. Twitter: @_JustinSayers. Facebook: JustinSSayers.
Get local news delivered to your inbox!
Subscribe to our Daily Headlines newsletter.