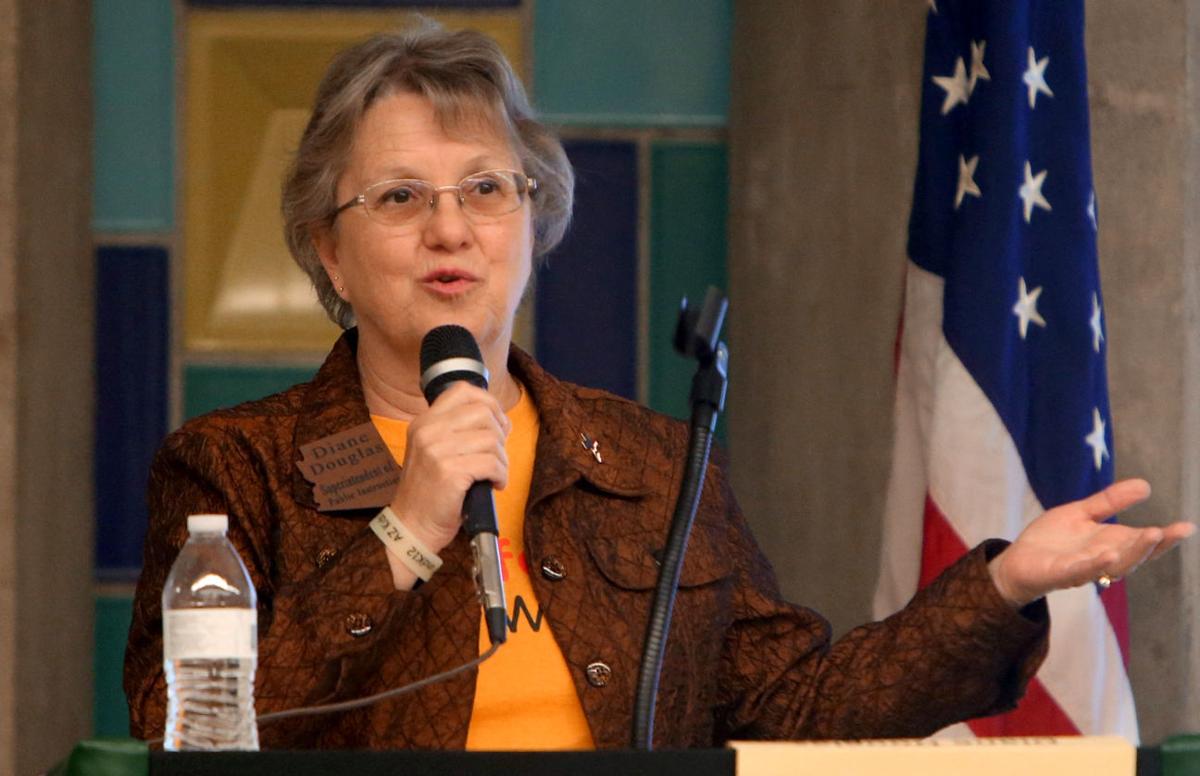 A new report shows nearly 2,000 teaching positions in Arizona remain vacant four months into the school year.
And 866 teachers have quit since August or just never showed up.
The survey of 172 districts and charter schools also found that more than 3,400 teaching positions that schools had hoped to fill this year are being staffed by individuals not meeting standard teaching requirements. They includes people awaiting certification, but also student teachers, those with emergency certification and those who are teaching interns while pursuing alternate methods of certification.
Tuesday's report comes three months after a similar survey by the Arizona School Personnel Administrators Association found 1,300 positions not filled.
"Unfortunately, the state has not made gains," said Justin Wing, the association's past president who did the report. "As the data suggests, we continue to worsen."
The numbers did not surprise state Superintendent of Public Instruction Diane Douglas.
She said the problem is a combination of low salaries — Arizona is 50th in the nation for paying elementary school teachers and 48th for those in high school classrooms — and bureaucratic hassles ranging from paperwork to overly restrictive rules on how teachers are supposed to give lessons.
Douglas has proposed increasing the state sales tax to deal with the former and said changes in teaching standards should help address the latter. But she said the heavy reliance by schools on filling the vacancies with employees who do not meet standard requirements is bad for children.
The survey says Arizona schools started the year with nearly 8,600 openings.
Four months into the year, in other words, they still could not find qualified applicants for more than one out of every four positions.
Wing said 716 of those classrooms are now being run by long-term substitutes.
An additional 560 of those vacancies are being covered by having teachers working extra periods. And 210 of the vacancies are being dealt with by packing more students into a classroom than a school's class-size limit.
Of those positions schools were able to fill, 40 percent are being staffed by those who, by various special rules, are allowed in the classroom although they are not certified. The largest share of these — more than 1,280 — are those for whom certification is pending.
But 963 of these positions were filled by people with "emergency teaching certificates," people who lack any actual training in how to teach but have some professional background in the subject, such as math or physics.
That is not a long-term solution: These certificates are valid for one year and are available only three times to any individual.
Schools did take advantage of a new state law that provides an "alternate pathway" to getting a teaching certificate, something other than graduating with a teaching degree.
It allows those who have at least a bachelor's degree to initially become interns while pursuing a year-long alternative certification program. There are 787 people in this category.
Douglas said part of being a good teacher is not just being an expert in one's content area, but being passionate about it, "which in my opinion you don't get taking 24 credits in a subject."
She said it's important to meld both content and an education curriculum. "You have to have credits in pedagogy, too, how do I teach this, how do I relate to children," Douglas said. "And maybe some ethics courses might be a good thing."
Nor was Douglas enthusiastic about the alternative pathway program, in which people intern in a classroom while going to school for their teaching courses.
"What happens to the kids that have been in their class for those maybe one or two or three years when they've maybe not been as successful as they could have been if they had both pieces of the puzzle?" she asked.
The Arizona School Boards Association is not specifically opposed to alternate paths to teaching, said spokeswoman Heidi Vega.
"But a teaching certificate is not just a regulatory requirement," she said. "It should carry with it a guarantee of a certain level of knowledge and preparation to teach."
The new report also found another way schools have put teachers in the classroom: 234 came from other countries through professional visas allowing them to work here.
The report also found that 866 teachers who had been hired are no longer there. That includes 83 who did not report to work at the beginning of the school year and an additional 156 who simply abandoned their jobs. Districts reported that an additional 627 resigned, but under conditions in which the school agreed to release them from their contracts, Wing said.
Douglas has proposed boosting the current 0.6-cent sales tax for education to a full penny. She figures that would raise about $400 million, with $300 million earmarked for teacher pay, enough, she figures, to translate into about a 10 percent pay hike.
A more ambitious plan by a group of retired business executives would add a full penny to the current levy, to raise $340 million for teacher pay while other cash would go to school construction and repair.
The Legislature approved a 1.06 percent pay raise for teachers this year with the promise of an identical boost next school year.
Daniel Scarpinato, press aide to Gov. Doug Ducey, said it's not just Arizona that faces a teacher shortage.
"There are some positive steps that have been made," he said, including additional dollars and a program that pays off the debt of some teaching students accepted into a special program.
"The governor is committed to continuing to get more dollars and support to teachers every year he is in office," Scarpinato said, though Ducey is dead set against any tax hike to raise the funds.
Douglas took issue with arguments by some business interests that the statistics showing Arizona teacher pay at or near the bottom nationally are misleading because they fail to consider cost of living.
"Our cost of living does not support that low of a salary schedule," she said.
Douglas said while Arizona is "relatively less expensive" than New Jersey, where she came from, it still is in "the middle of the pack" in cost of living compared with other states.
"Our teachers don't belong down on the bottom," she said.