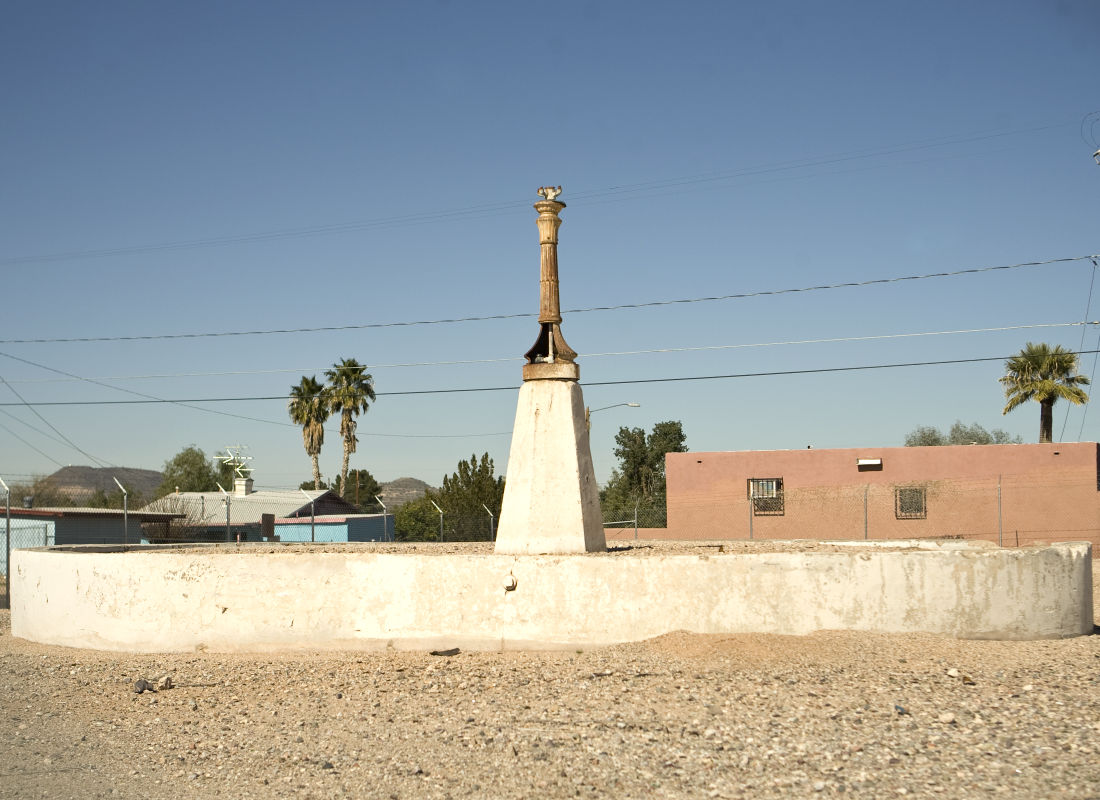 It's been there for decades, its origin unknown  
A fountainlike structure has sat in a south-side neighborhood for about 40 years. Maybe even longer.
But nobody seems to know when it arrived or what purpose the circular structure, which stands at 38 W. District St., serves.
Tucson Water acquired the lot - in the National City neighborhood near South Sixth Avenue and West Ajo Way, and the structure - in 1968 from Water Company No. 1, said Fernando Molina, spokesman for Tucson Water.
A water tank also sits on the fenced-in property.
Records on the property kept by Tucson Water say nothing about a fountain, Molina said.
The structure could have been installed by Water Company No. 1 or by whoever developed the neighborhood, Molina said.
"That's what we suspect, but we can't verify it," he said.
Resident Fred Valenzuela, 46, said he and other neighborhood children once used the structure, which is circular and has something jutting out of the middle of the concrete bottom, as a playground back in the late 1960s and '70s.
"Everybody used to hang on it and play on it," said Valenzuela, who still lives in his childhood home. "It wasn't fenced in."
If it is a fountain, he said, he can't recall a time when it flowed with water.
"I don't know why it's there, but it's an oddity."
Originally published Jan. 18, 2010.
Find the oddity: