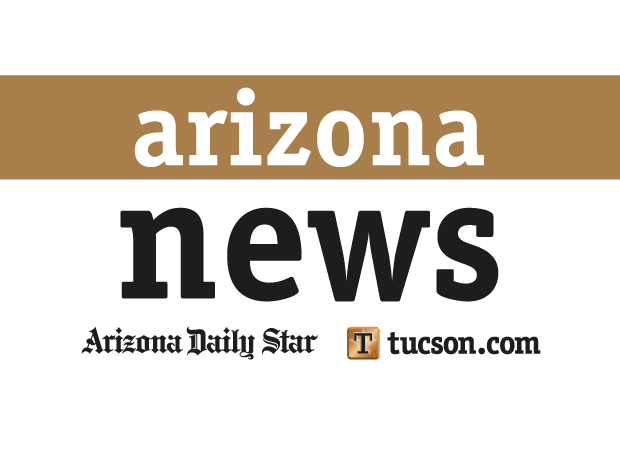 The widow Isabella "Belle" Crowley arrived in Tombstone on June 22, 1881, having buried her husband and two of her daughters in California.
Her two surviving daughters would join her as soon as she established her dressmaking business. Belle was an excellent seamstress, having worked as a dressmaker at the Lace House in San Francisco, a fashionable clothing establishment that also maintained offices in New York and Paris.
She also contracted with E. Butterick & Co. to sell its patterns and clothing supplies as well as distribute the popular women's publication The Delineator.
Belle was born in Pennsylvania on Sept. 12, 1850. On Christmas Eve 1869, the 19-year-old married James Francis Crowley. Crowley worked for the George W. Chesley Co. in Sacramento, California, western distributor of groceries and fine wines.
May (Mary) Elizabeth was born in 1871, followed by Alice Maria in 1872, but Alice only survived 9 months. Twins Helena (Lena) Philemon and Frances Marie were born in 1875. Frances died within the week. James Crowley, 32, did not live to see his twins, succumbing to tuberculosis (then called consumption) about a month before the girls were born.
Needing to support her children, Belle converted her home into a boardinghouse and went into the hotel business. One of her boarders suggested she move to Tombstone since the town was growing and prospering at an amazing pace. But she was not yet ready to make such a drastic move.
In 1879, she sold her Sacramento home, moved her family to San Francisco and went to work for the Lace House. Her success in the dressmaking business gave her the confidence she needed to start out on her own.
In 1881, Belle left her children in the care of their grandparents and headed for Tombstone. Her daughters would join her once she was settled and her business was up and running.
It did not take long for Tombstone's townswomen to discover Belle's expertise with a needle. As soon as she opened the doors of her shop, she was in demand making dresses for the social elite who were determined to convert the town too tough to die into a sophisticated and socially acceptable community.
Unfortunately, on June 22, 1881, the Tombstone business district went up in flames, including Belle's dress shop.
She moved down the road and started her business anew, occupying space that became legendary when the O.K. Corral gunfight took place almost outside her shop on Oct. 26, 1881.
Within a short time, she also caught the eye of a local businessman. William "Billy" Allen Le Van was the owner of a two-story building that housed the Alhambra Saloon on its bottom floor and rented office space above. Billy's past, however, was tainted. He had served during the Civil War but became a deserter, and he was convicted in Colorado of salting ore.
After escaping jail several times, Billy headed for the lucrative gold and silver mines of Tombstone, where he acquired ownership of the building that became known as the Le Van House.
In May 1882, another fire destroyed much of Tombstone's business district. Billy's building was spared but Belle's rooms at one of the boardinghouses probably went up in flames as two days later the couple eloped to Benson. Belle may have needed a place to stay.
She settled into an upstairs apartment in Billy's building with her two daughters. Before long, she had remodeled the second floor of the Le Van House to accommodate paying guests.
Her daughters particularly enjoyed the proximity of their home to the infamous Bird Cage Theater that sat diagonally across the street. "Lena and I would go out on the balcony and lay down on our stomachs to try to peer through the doors of the theater ... at the dancing girls," May said. "Mama would catch us ... and we would be severely scolded."
Billy deeded the hotel to his wife "in consideration of love and affection," but really to deter his creditors from acquiring the property for unpaid debts. Still, Belle had to place herself in the hands of a sympathetic judge to rescue the property from Billy's recklessness. She filed a declaration in the newspaper announcing she would conduct business, including the running of the Le Van House, under her own name with no interference from her husband, a bold move for a woman at the time.
Over the next few years, the Le Van House enjoyed the reputation as a refined, well-run establishment under Belle's management. She also acquired the deed for at least one mine in Cochise County and obtained several rental properties in town.
For the third time, all her hard work went up in flames when on June 3, 1884, fire again destroyed Tombstone's business district, including the Le Van House. Fortunately, she and her girls were in California at the time, but the family lost all of its possessions in the fire.
The Le Vans left Tombstone, as did others who realized the boom times of the town were coming to an end. They eventually settled in Calico, California, around 1888 but the marriage did not survive — the couple separated. Because Belle was a staunch Catholic, however, they never divorced.
With her children grown, 40-year-old Belle embarked on yet another career by enrolling in Oakland, California's East Bay Sanatorium, graduating as a surgical nurse. She practiced her profession in California and Hawaii.
Her new career was short-lived as Belle was diagnosed with cancer and at age 50, on Dec. 5, 1900, she died in Los Angeles.
Belle Le Van persevered and persisted in her quest to stand on her own, run a business and provide a home for her children. Fire, misfortune and death did not deter her as she struggled to survive in the early west. She was a true pioneer.