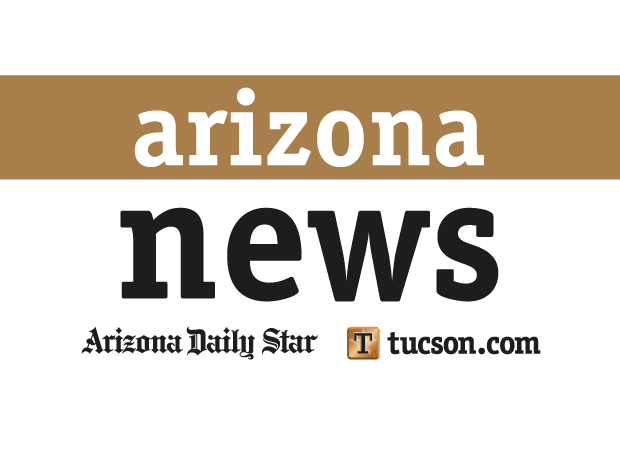 Born in Hermosillo, Sonora, in April 1847, Trinidad Escalante Meija and her widowed mother migrated to Tucson in 1860.
The 13-year-old balanced tentatively against the rounded frame of the covered wagon's bonnet and leaned out the back of the carriage as the caravan arrived in the dusty settlement. Her clear blue eyes missed nothing as she soaked in the sights of the desert town. Miners, returning from spent California gold fields, filled the streets as they headed for lucrative outcroppings that had been discovered along the Gila and Colorado rivers.
Two years before, the Overland Stage had first thundered into Tucson from St. Louis. The streets teemed with people, even though only 600 were counted as Tucson residents. Those of Indian and Mexican heritage were not included in the calculations.
As a group of cowboys passed the wagon train, one of the men spied the teenager gazing out the back of the procession. He continued to stare for so long that Trinidad felt her face flush from his attention and she hastened back under the wagon's covering to sit beside her mother. The man turned to his companions and boldly announced, "I'm gonna marry that girl!"
True to his word, John William "Jack" Swilling married 17-year-old Trinidad four years later on April 11, 1864, at St. Augustín Cathedral, presided over by Father Aloysius M. Bosco. Jack was twice as old as Trinidad.
Not thrilled with the marriage, Trinidad's mother demanded two conditions of Jack: He must convert to Catholicism and he must learn to speak Spanish.
Swilling is considered one of the first Anglo pioneers in the Arizona Territory, with his most noteworthy accomplishment the restoration of ancient Indian canals along the Salt River. He is considered the founding father of Arizona's modern irrigation system. His personal life, unfortunately, was not so exemplary. For the rest of her life, Trinidad lived with the erratic mood swings of her alcohol- and opiate-addicted husband.
Shortly after they married, Trinidad and Jack moved to Walnut Grove along the banks of the Hassayampa River. By the time their first child, Georgia, was born in 1865, they were living in Wickenburg. Matilda came along in 1867, but died when she was about 8 years old. The Swillings had seven children in all and adopted two Apache youngsters.
In 1868, Jack staked a claim in a tiny settlement about 4 miles east of present-day Phoenix, initially called Swilling's Mill. He was already promoting construction of a canal through Central Arizona and was soon involved in digging an irrigation ditch, following early channels excavated by ancient clans.
By fall 1869, Jack had settled his family in this small community in a house constructed of 96,000 adobe bricks. Dos Casas, as Trinidad called her home, is often touted the first permanent dwelling in the Salt River Valley.
Fruit trees and grape arbors blossomed across Swilling land; wheat, barley, corn and sweet potatoes flourished in the fields. A visitor to Dos Casas described Trinidad as "a fine rosy-young woman, engaged in fixing up her kitchen putting up shelves and curtains and making other necessary improvements."
Trinidad is often referred to as the first white woman to live in the Phoenix area, but she vehemently disputed the assertion, proudly stating, "I don't claim that, because I don't claim to be white. I was the first one (woman) here, but they don't call Mexicans white. I come from Sonora and they call me Mexican."
In 1870, the Rev. Andre Eschallier celebrated the first Catholic Mass in Phoenix at the home of Jack and Trinidad Swilling. But even then, the Swilling household was in turmoil from Jack's continued use of drugs and liquor. Eventually, Trinidad bundled up her children and left Dos Casas to live near Black Canyon while Jack prospected.
In April 1878, to disconnect Jack from the opiates that seemed so available to him, Trinidad suggested he take a trip to the White Picacho area, just south of Wickenburg, to retrieve the bones of his old friend, Col. Jacob Snivley, who had been killed by Apaches in 1871. Jack agreed and rounded up a couple of cohorts for the expedition.
During the time Jack was on the road, a stagecoach bound for California met up with bandits as it headed out of Wickenburg. Jack and his friends were accused of the robbery. Arrested and jailed in Prescott, his first trial was dismissed, but he was re-arrested and sent to Yuma to stand trial a second time.
On Aug. 12, 1878, while in the Yuma jail, Jack Swilling died. Years later he was exonerated of the stagecoach robbery.
Trinidad sold most of the Swilling property to raise money for Jack's defense. She moved to Phoenix where she could support her family by taking in sewing, eventually saving enough to build a home.
Several years after Jack's death, Trinidad married German immigrant Henry Shumacher, who operated a Phoenix bar. She reportedly had three more children. After Henry died in 1896, Trinidad again sewed for local women to keep food on the table.
During the late 1800s, Trinidad became a figurehead in the growing town of Phoenix. One historian noted the petite, energetic woman had always "maintained her own identity, despite her husband. I think she always respected her own self.
"She was able to forge relationships between the Mexicans and the Anglos and was very much respected by both communities."
When she died in 1925, the Arizona Republic called her "one of the oldest and best-known pioneers of the state."
Jack Swilling is often called the "Father of Phoenix" for establishing an irrigation system that is still a large part of Phoenix's water structure today. It is only fitting that Trinidad be remembered as the "First Lady of Phoenix" for her patience, kindness, and fortitude during a lifetime of hardship and heartache, and her ability to settle and make a home for her family no matter how dire the circumstances.