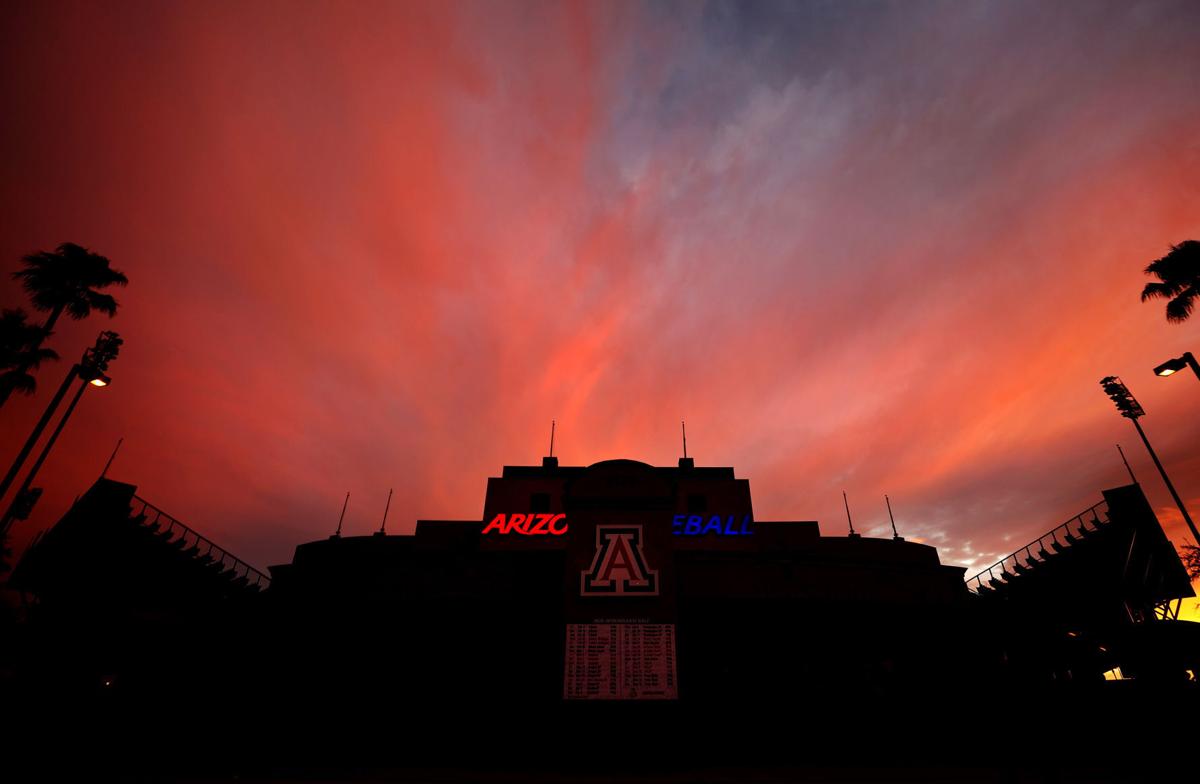 The entry sequence to Hi Corbett Field is bleak.
Upon arrival, you walk across a large gray cracked asphalt parking lot, past some high beige stucco walls, through wrought iron gates where your ticket is scanned, and into a concourse located under aluminum and steel bleachers. Through here, you pass beer vendors at fold-out tables, a souvenir stand with a roll-up metal door, and get a whiff of stale nacho cheese from the previous night as you head toward "the tunnel."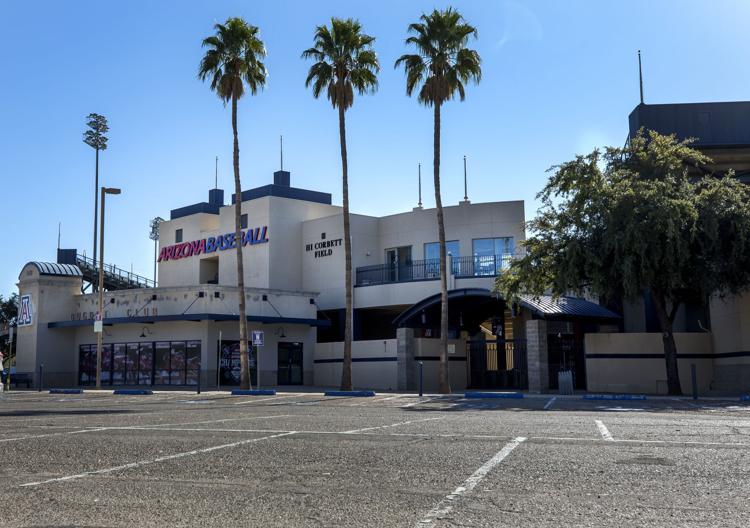 It is only after emerging from this dimly lighted passageway that you might even begin to understand why this is one of my favorite places in all of Tucson.
As soon as you step into the ballpark, you are absorbed by a magical atmosphere and engulfed in a hive of activity.
As the late afternoon sunlight warms your face, the bright colors of the baseball diamond, along with the uniforms of the Arizona Wildcats and their opponent, dominate the scene. At the same time, the low hum of 3,000 people talking about their days creates a mesmerizing white noise that is occasionally interrupted by a wisecracking fan or kettle corn hawker. You say hello to friends as you find your way to your seats. From a crackling loudspeaker you hear the lineups read, you stand for the national anthem, the pitcher's last warm-up toss pops the catcher's glove, and you settle in to enjoy the festivities.
The ensuing game can be a relaxing, casual event during which you catch up with your wife, check Instagram, or draw in your sketchbook. Or it can be a barn burner where the importance of every play is recognized by the crowd, the intensity continually escalates, and you are on the edge of your seat the whole time.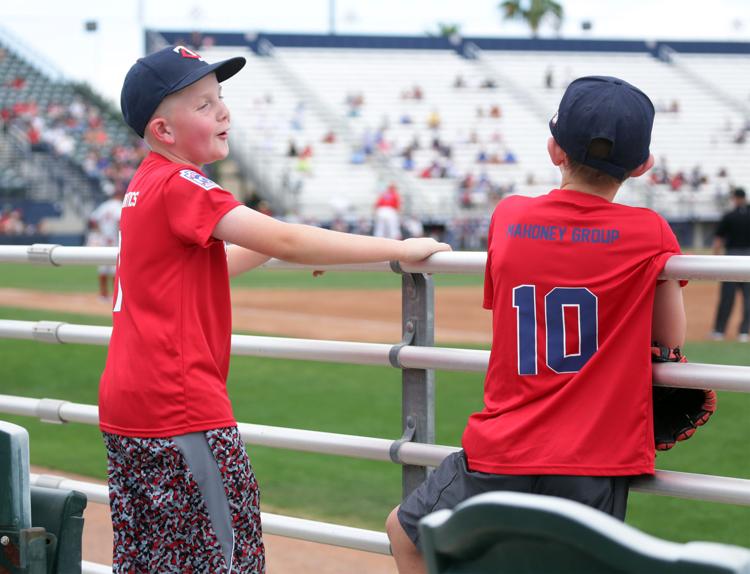 Most often, the pace of the game gives you time to people-watch, mingle, and enjoy a dog and a cold one while also appreciating baseball's lightning fast moments, such as a bang-bang play at first or when a hitter's bat meets a 100 mph heater – "the most difficult feat in sports" as Ted Williams once said.
You have time to reflect on the history of Hi Corbett Field, which was built in 1927 and has been home to minor league teams the Cowboys, Lizards and Toros, as well as a spring training site for the Cleveland Indians and Colorado Rockies. Its field has been graced by Hall of Famers such as Mickey Mantle, Willie Mays and Nolan Ryan, and it is featured in the baseball movie "Major League."
If you are lucky, you may even be treated to one of Tucson's stunning sunsets complete with deep purples, reds, oranges and yellows, wispy clouds, and silhouetted mountains in the foreground.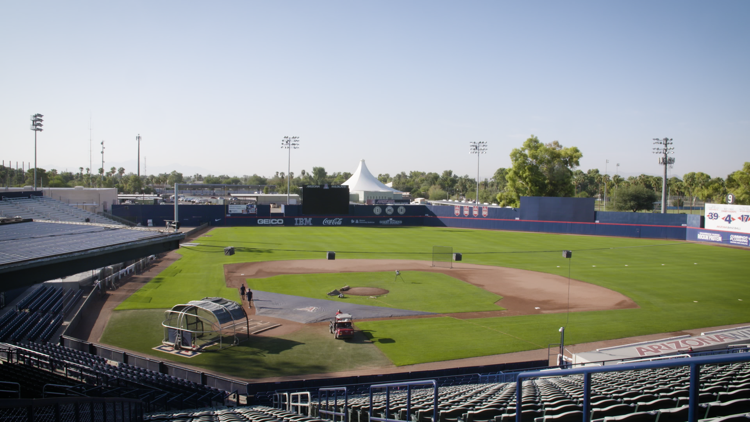 I would never describe Hi Corbett Field as "good architecture." The utilitarian structures that make up the facility at 700 S. Randolph Way have been piece-mealed and band-aided together over the years to address deficiencies and operational needs. And it is clear that Hi Corbett would benefit immensely from some architectural design attention.
However, I would say that Hi Corbett Field possesses a unique sense of place and qualities to which great architecture aspires. It has endured as a beloved destination and remains an integral part of the Tucson community fabric, encouraging interaction and socialization, promoting fun, showcasing the environment, and featuring a constantly changing, energy-filled setting.
Frank Slingerland is a design principal at BWS Architects.