Fire officials say the human-caused fire started shortly before noon Saturday on a ranch and grew in a sparsely populated area of rural Cochise County.
The Knob Hill Fire is burning grass and brush on private ranch land and part of the Coronado National Forest, about 20 miles east of Benson. 
Arizona State Forestry said the fire burned about 2,900 acres as of Sunday evening.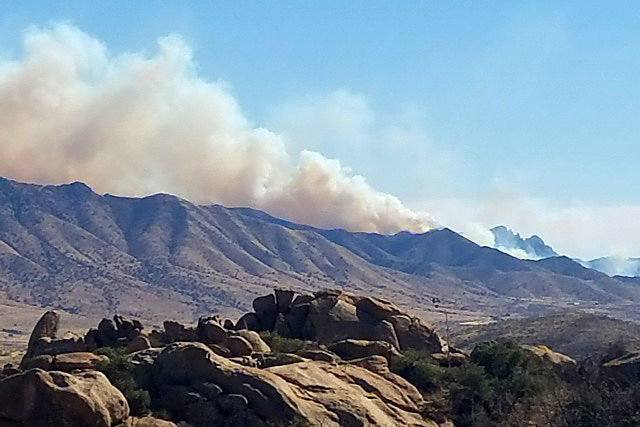 According to the Cochise County Sheriff's Office, the fire was about 15 percent contained as of Sunday morning. 
There's no report of any injuries or structures burned.
The Sheriff's Office issued evacuation notices Saturday afternoon to an area between St. David and the Dragoon Mountains and pre-evacuation notices to the Cochise Stronghold areas in the Dragoons. The evacuations on the west side of the mountains were lifted on Sunday but remained on pre-evacuation. 
About personnel still were battling the wildfire on Monday.