A wildlife crossing bridge spanning North Oracle Road near Oro Valley will be named for the late Ann Day, a former Pima County supervisor who championed the county's wildlife-preservation efforts.
The Arizona State Board on Geographic and Historic Names, acting on a request from the county, approved naming the site as The Ann Day Memorial Wildlife Bridge at its Aug. 8 meeting.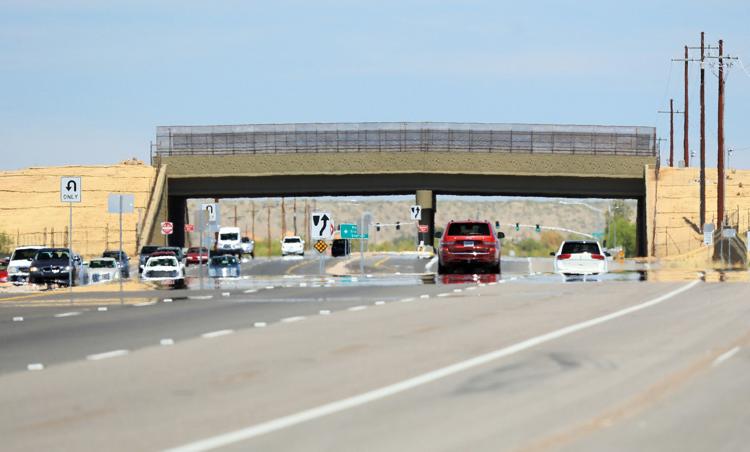 Day, who represented District 1 on the Board of Supervisors from 2000 to 2012, was killed in an automobile accident in May 2016.
The bridge, completed in May 2016 with funding from the Regional Transportation Authority Plan, connects lands managed by the Arizona State Land Department, the U.S. Forest Service and the Rancho Vistoso Homeowners Association.
The site for the bridge was chosen because studies found the location was one with frequent wildlife crossings in an area with proximity to natural space in the Catalina and Tortolita mountains.
The Arizona Game and Fish Department monitors animal usage of the bridge with cameras, which have recorded nearly 2,500 animal crossings since its opening.
An additional 2,000 animals have crossed at a nearby underpass that was also designed for wildlife use. Mule deer make up the majority of animals that use the bridge, while javelinas, coyotes and bobcats prefer the underpass