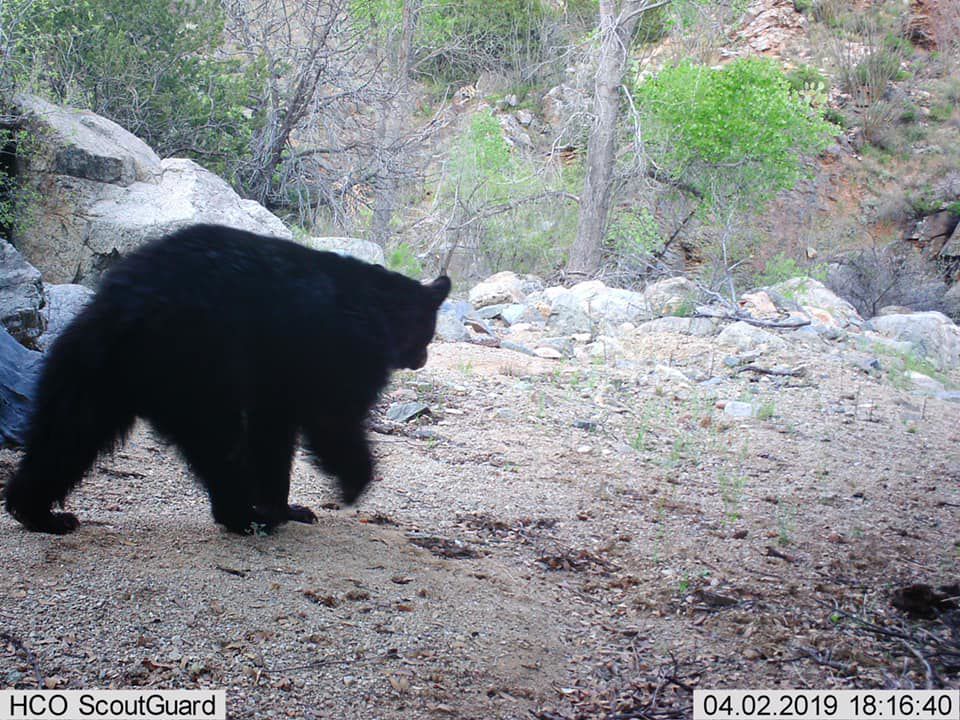 Wildlife officials thought they had a video, with a timestamp showing April 6, of Southeast Arizona's first confirmed bear sighting of 2019, but they've since obtained an earlier photo.
Officials with the Arizona Game and Fish Department obtained an April 2 photo of a bear roaming the Apache Pass area, making it the year's first bear sighting in the southeast region. 
It was originally thought that an April 6 sighting was the first of the year. Game and Fish released a video of that sighting, which was in Red Ridge Trail in the Santa Catalina Mountains. 
Watch the video and get some safety tips below. 
Correction: Please note that we have since obtained this photo taken in the Apache Pass area & time stamped April 2, 2019, which makes this the first bear confirmed sighted this year in SE AZ. Please Like us on FB at AZGFD Tucson and send us your images for posting w/credit. Thx. pic.twitter.com/lDFQ401ALq

— AZ Game & Fish Dept (@azgfdTucson) April 17, 2019