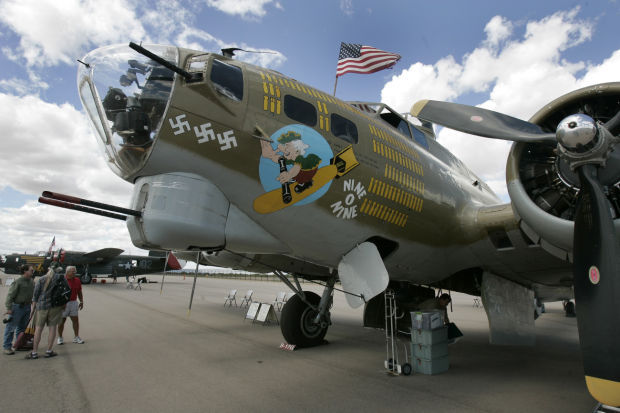 The Wings of Freedom tour will re-create a World War II Army airfield in Marana this weekend.
Along with a vintage warplanes, organizers will have restored military vehicles from the past 100 years on hand.
A camp with tents, a chow hall and a field aid station will also be set up.
Sponsored by the Collings Foundation, the vehicles are from a local group, the Southern Arizona Military Vehicle Collector's Club, as well as a sister club in Phoenix.
The event is open to the public from 3 to 5 p.m. Friday and from 9 a.m. to 5 p.m. Saturday and Sunday at the Avra Valley Airport, 11248 W. Avra Valley Road.
Admission is $12 for adults and $6 for children 12 and under.
Prices for flights are per person:
$450 for a 30-minute flight on the B-17 or B-24.
$2,200 for 30-minute flight on the P-51C.
$3,200 for 60-minute flight on the P-51C.
Call (978) 562-9182 for flight reservations, or for more information, visit collingsfouncation.org and click on Wings of Freedom Tour under the "schedule" tab.