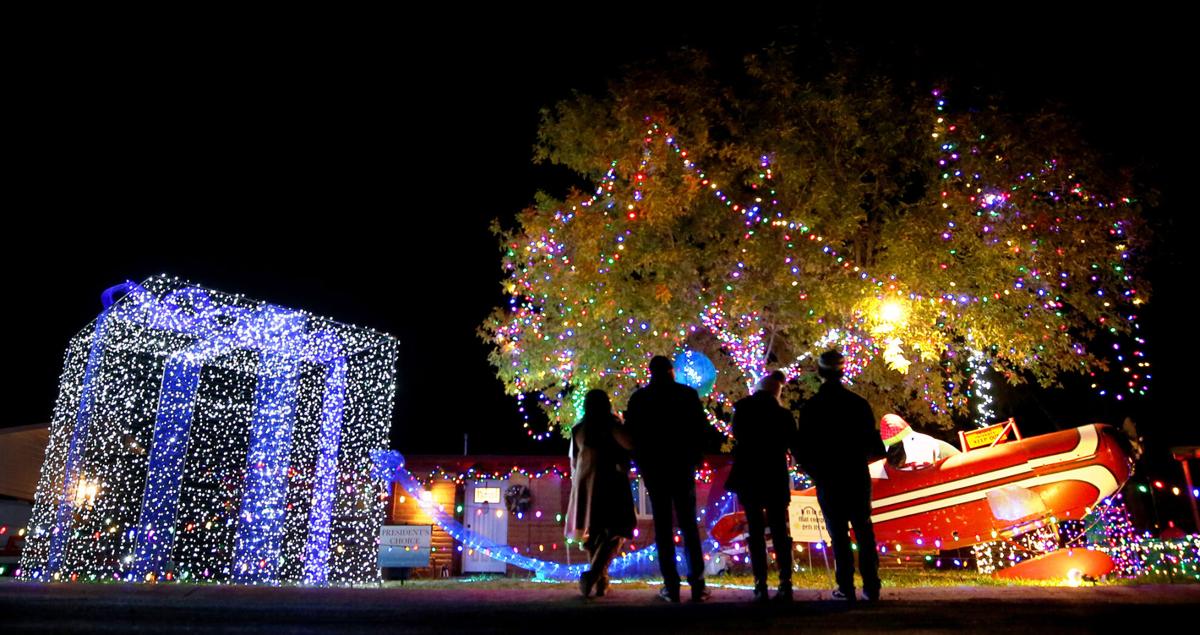 Prepare the hot chocolate, pile the kids into the car and cue up Nat King Cole and Bing Crosby music, because the most wonderful time of the year will again include a traditional Tucson favorite.
That's because the Winterhaven Festival of Lights recently announced it would be resuming for a 71st occasion after a year off related to the pandemic and the inability to get the city of Tucson to grant the event a license.
"Winterhaven is very pleased to announce that we are again planning to have the Festival of Lights this year," said John Lansdale, the festival's chair, in a statement on the event's website.
Lansdale noted the difficulty of trying to put on the event last year but said the festival's planners and the city came together to put guidelines in place to keep visitors safe for this year's celebration.
"Although COVID-19 variants are still around, we, and the city, feel that risks of spreading the disease are minimal during this outdoor event," he said.
Lansdale also acknowledged that, given the nature of the pandemic, the status of the festival could change and that he would update the Tucson community of any changes.
"We want to assure you all that we will do everything in our powers to follow city guidelines and to make sure this event is held in the safest possible manner," Lansdale said.
The holiday favorite, where homes in the north-side Winterhaven neighborhood are brightly decorated, will be held each evening from Dec. 11 through Dec. 26. Drive Through Night, an opportunity for families to get one last peek at the light displays, is set for the evening of Dec. 26.
The festival's return is a welcome reprieve for more than just Christmas light aficionados and carolers.
"It's just a great tradition," said Ramon Luquez, the owner and operator of You Sly Dog, a food truck that will be slinging up specialty hot dogs as one of the festival's vendors. "For the community, everybody misses this. Everyone that was benefiting from this was no longer benefiting from it last year."
Luquez said the festival is integral for getting word of mouth out about his small business.
Admission to the Festival of Lights is free; however, the festival's website asks that attendees bring a donation of perishable food or a small cash gift to benefit the Community Food Bank of Southern Arizona.
Edward Celaya is a breaking news and marijuana reporter. He has been on both beats since May 2021.