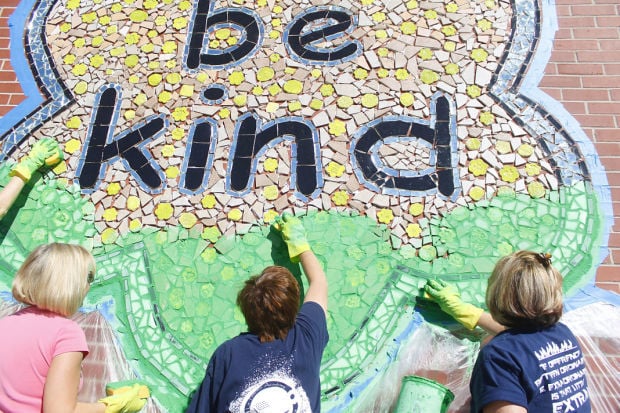 Ben's Bells Project
Mission: To inspire, educate and motivate people to realize the impact of intentional kindness.
Wish list: Apple MacBook Pro laptops (13.3"), chairs for studio volunteers and staff, iPads, iPad cases, paintbrushes, tiles for murals, quarter-inch mirror, toothbrushes for mosaic murals, jute or sisal rugs, rocking chairs, office chairs.



Mission: To donate handmade items to babies, children, the homeless and veterans in need.
Wish list: Worsted-weight yarn in all colors, baby-weight yarn, washable fleece material in solid and print suitable for children and babies
Address: Casas Church, 10801 N. La Cholla Blvd., Tucson, AZ 85742, 797-3230
Project Linus Tucson
Mission: To provide love, warmth and comfort to children who are ill, traumatized or otherwise in need through the gifts of handmade blankets.
Wish list: Handmade blankets from 30"x30" up to 45"x60", 4-ply acrylic yarn, 3- or 4-ounce batting, polyester sewing thread in neutral colors, gallon size Ziplock bags, copy paper and/or Office Depot gift cards, gift cards to Hancock Fabrics or JoAnn's, cash donations.
Address: 7981 S. Farmview Place Tucson, AZ 85756, 574-2103.
Living Streets Alliance
Mission: To promote healthy communities by advocating for safe streets for walking, bicycling, socializing and play.
Wish list: A large cargo or sprinter van; iPad that is G3 enabled; iBook, MacBook Air or Pro laptops; iMac; cardboard poster tubes; paper shredder; whiteboard — small portable with tripod; professional portfolio folders; office/desk chairs; computer monitors.