In April, teachers shut down schools across Arizona to demand better pay and more funding for their classrooms, marching on the state Capitol in historic numbers, chanting "remember in November."
And with the November election fast approaching, a community survey by the Arizona Daily Star and Strongpoint Opinion Research shows the respondents — mostly Pima County residents — are solidly behind the teachers' #RedForEd movement.
Education will be the top issue at the ballot box this year — in the gubernatorial race, Gov. Doug Ducey's re-election chances will largely hinge on how effectively he can make his case for his stewardship of Arizona's education system, or how thoroughly the Democrats can discredit his record.
The survey, which asked 1,428 community members their views on K-12 education, found a majority of respondents think schools are underfunded, teacher pay is far too low, that charter schools have too little regulation and that Arizona's K-12 education system is either poor or terrible.
In total, 78 percent of respondents indicated that they support the #RedforEd movement, with 63 percent saying they completely support it.
The grassroots movement sprouted out of a handful of teachers who created a Facebook group where they urged educators to wear red on Wednesdays. They staged "walk-ins" at the start of the school day before ultimately calling for a walk-out that shut down the vast majority of Arizona schools for more than a week.
Ducey originally called the movement "political theater," but as a strike became imminent, he acquiesced one of the movement's chief demands, promising to raise teacher salaries to the national average over three years. But teachers said they didn't trust the offer and noted it didn't meet many of their other demands, including restoring overall funding to pre-recession levels and providing raises to non-teaching staff.
Five days after the strike began, lawmakers approved Ducey's revised budget proposal to increase teacher salaries by 20 percent over three years, and leaders of the #RedForEd movement called an end to the strike.
The budget also included a restoration of $100 million in capital funding, which partially covered the $386 million Ducey cut from capital over his previous three budgets as governor.
But the Star/Strongpoint survey found respondents still think schools are underfunded, with 63 percent rating the current level of funding for the state's K-12 schools as either somewhat too low or far too low. Only 10 percent said funding was somewhat or far too high. Another 7 percent said the current funding level was about right, while the rest were unsure.
A previous Star/Strongpoint poll conducted in July, found that a vast majority of respondents — 74 percent — were supportive of boosting education funding through an initiative dubbed the Invest in Education Act, set to go before voters this fall. The proposal would raise the income tax rate on Arizona's wealthy and put that money into schools.
Ducey's campaign spokesman Daniel Scarpinato said the governor agrees that Arizona's education system has challenges but said many of those problems go back a decade or more. If re-elected, Scarpinato said increasing education funding is the governor's "top priority."
"In Governor Ducey's 3½ years, he's taken action to improve education every year, but we have much more to do," Scarpinato said, after reviewing the survey findings.
But Scarpinato also cast doubt on the accuracy of the survey, noting that online polls are "the least reliable and notoriously riddled with scientific errors."
The survey asked community members about their views on education through an online questionnaire from Aug. 10 to 17. Results were weighted to match Pima County's adult population by age and income, according to Zachary Bickel, director of research at Strongpoint.
Respondents were a mix of Arizona Daily Star readers and community members who were not compensated in any way, and Strongpoint notes a random sample of the same size would have a margin of error of +/- 2.6 percent.
Bickel defended the online method, saying the vast majority of research is now conducted online, and if done in a thoughtful manner, it is just as reliable and credible as any other methodology.
Respondents had even stronger views on teacher pay. The average teacher salary before this year's raises was $48,000, which 81 percent of respondents described as too low, including 52 percent who described it as far too low.
And while 76 percent of parents surveyed called their children's education good or excellent, residents overall have a much dimmer view of the state's K-12 education system — only 11 percent ranked it as good or excellent, while 57 percent said it was either poor or terrible.
Democratic gubernatorial hopefuls warned the views expressed through the survey spell trouble for Ducey's re-election chances, and for his party more generally.
State Sen. Steve Farley, one of the three Democrats hoping to challenge Ducey in November, acknowledged Ducey's budget increased teacher pay, but said it didn't go far enough to solve the state's funding woes.
"This election will absolutely be a referendum on Governor Ducey's mishandling of our state's public school system, causing it to fall into disrepair," Farley said.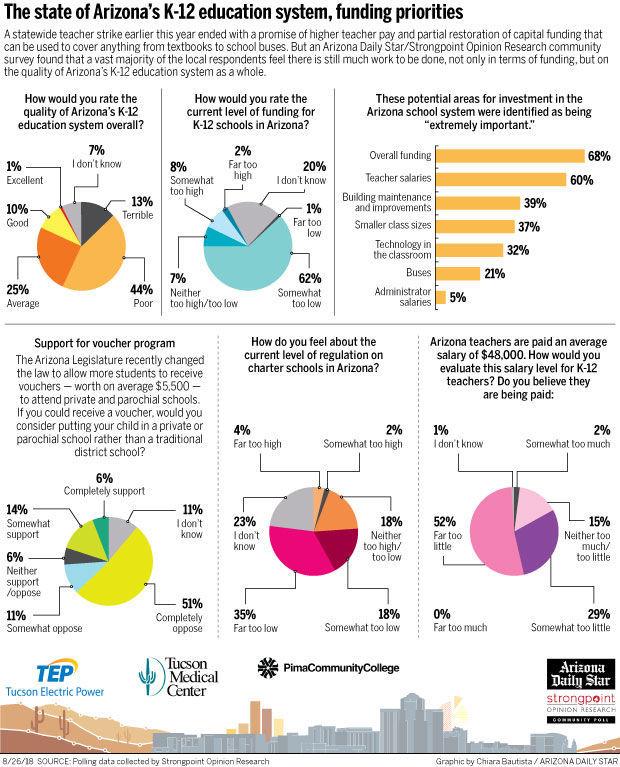 Participants in the survey also signaled opposition to Ducey de-regulation of charter schools.
A majority of residents thought Arizona's laws on charter schools are too lax. Only 6 percent said charters were overregulated, and 18 percent said the current level of regulation is just right. But 53 percent said the level of regulation on charters was either somewhat too low or far too low. The rest were unsure.
Both Farley and Kelly Fryer, another Democratic candidate for governor, pointed to those findings as not only bad for Ducey but bad for the presumed Democratic front-runner, David Garcia, whose campaign did not respond to requests for comment.
"Ducey's in trouble, and so is any Democrat who is still waving a 'school choice' flag," Fryer said, alluding to Garcia's history working with charters, and for charter supporters.
Farley called himself the only Democrat in the race with a track record of fighting for greater oversight of charter schools, and noted that Garcia served on a board of one and "proudly calls himself a school choice advocate."
Arizona Teacher Walk Out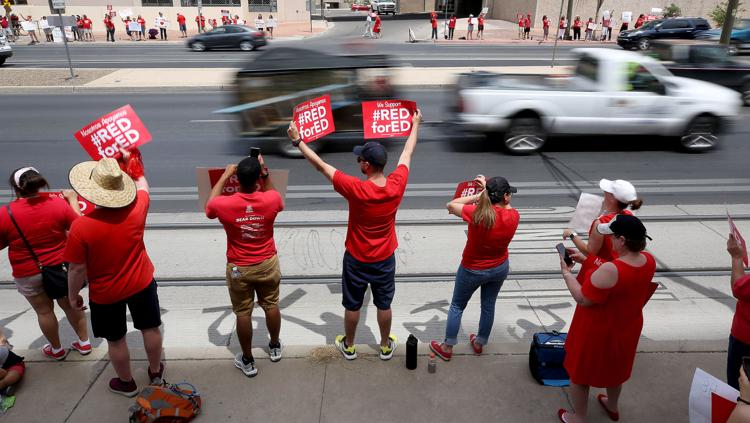 Arizona Teacher Walk Out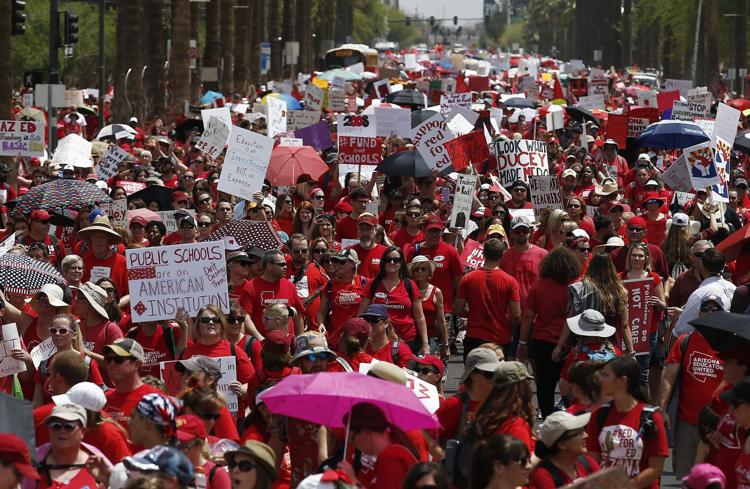 Arizona Teacher Walk Out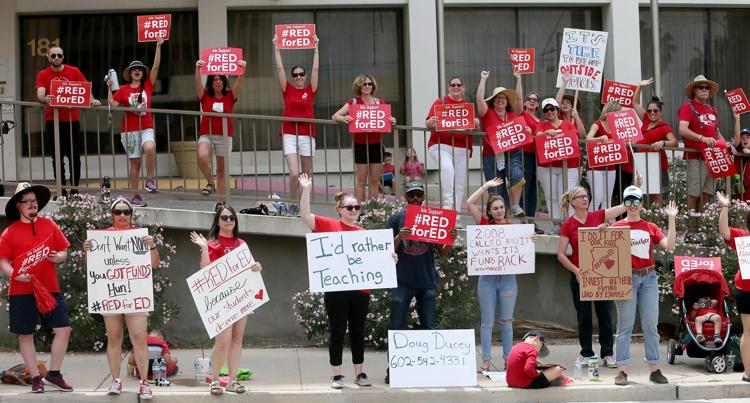 Arizona Teacher Walk Out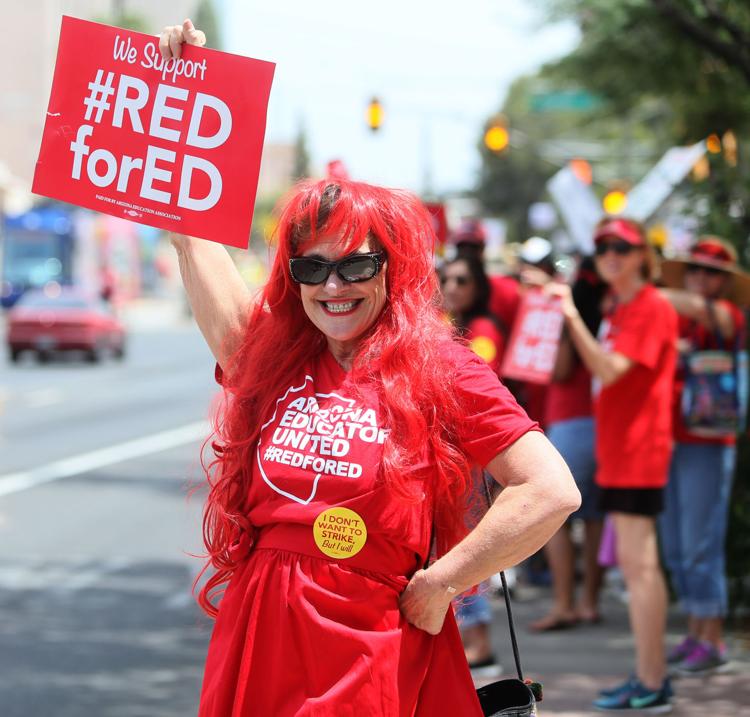 Arizona Teacher Walk Out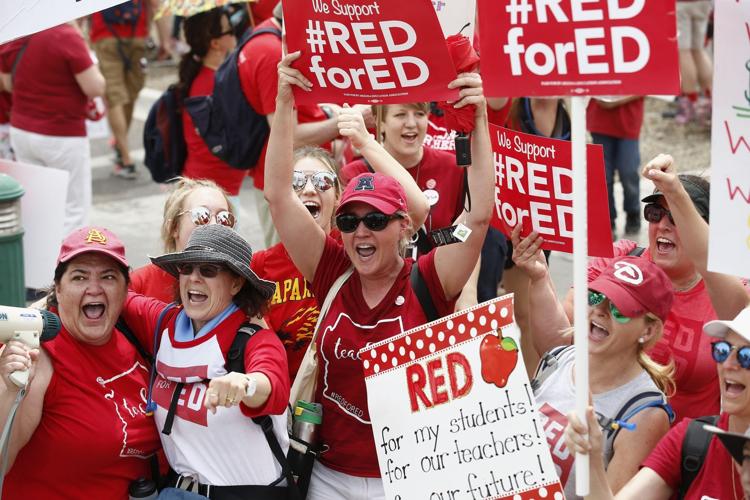 Teacher Walk Out in Phoenix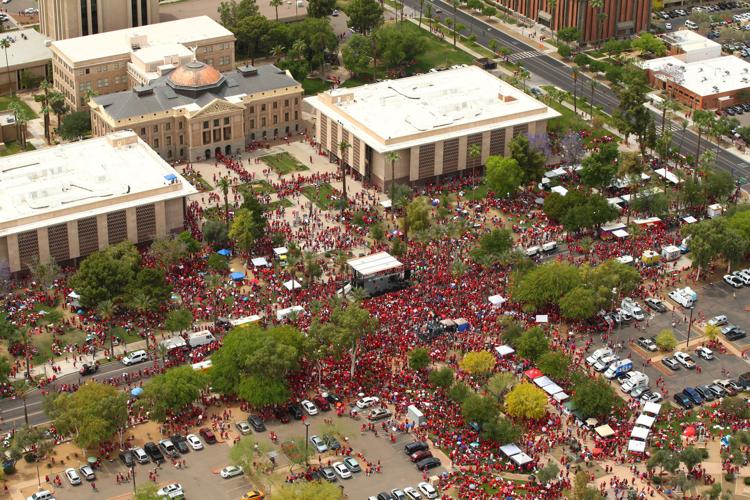 Arizona Teacher Walk Out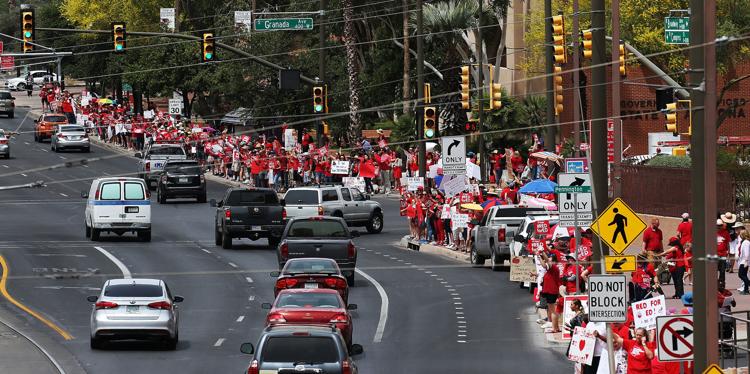 Arizona Teacher Walk Out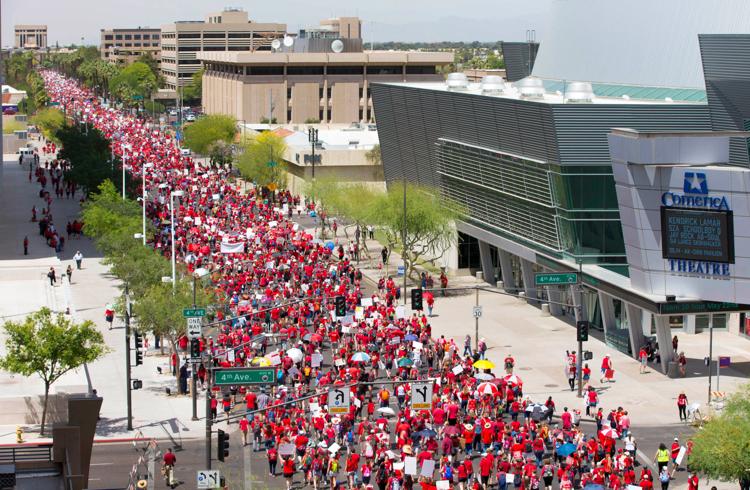 Arizona Teacher Walk Out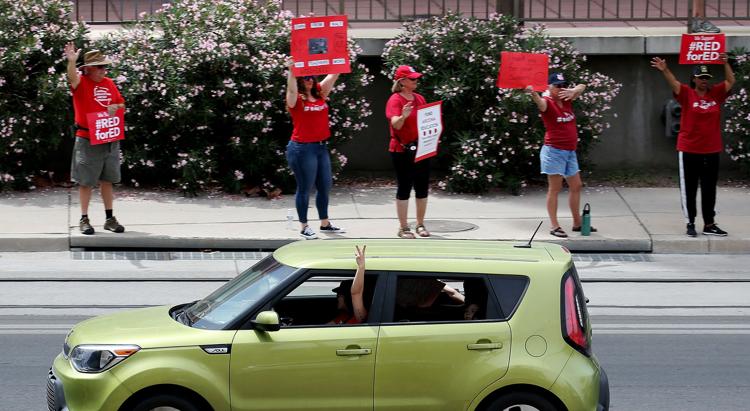 Arizona Teacher Walk Out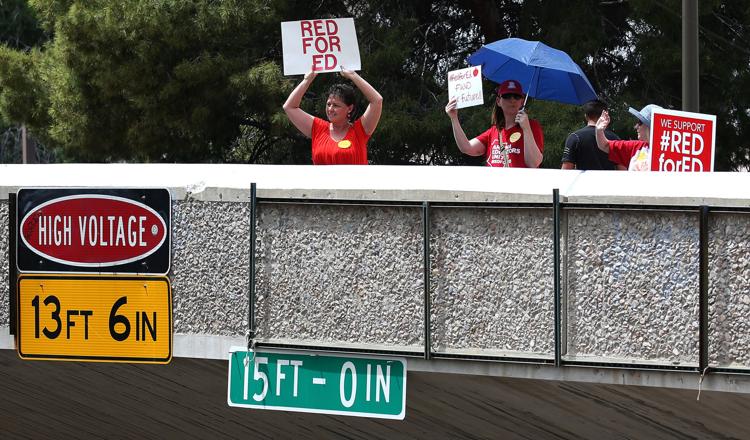 Arizona Teacher Walk Out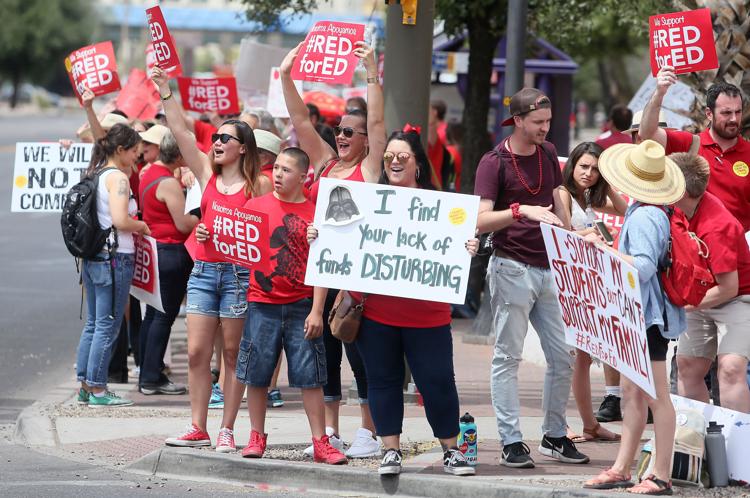 Arizona Teacher Walk Out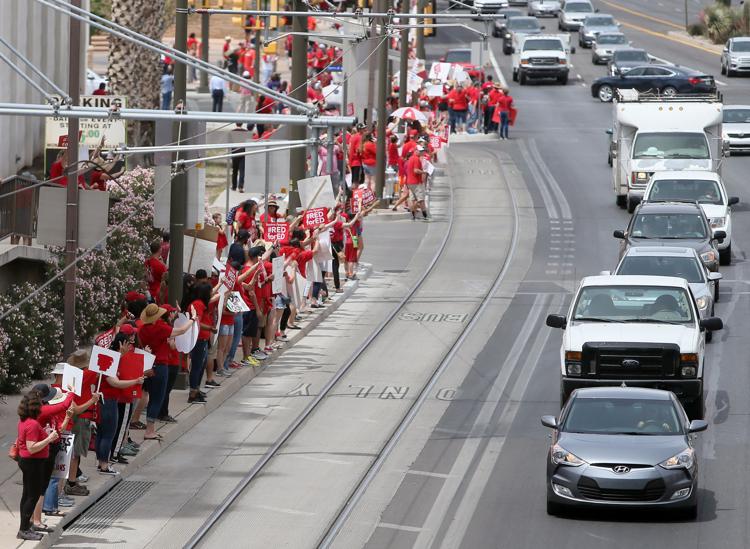 Arizona Teacher Walk Out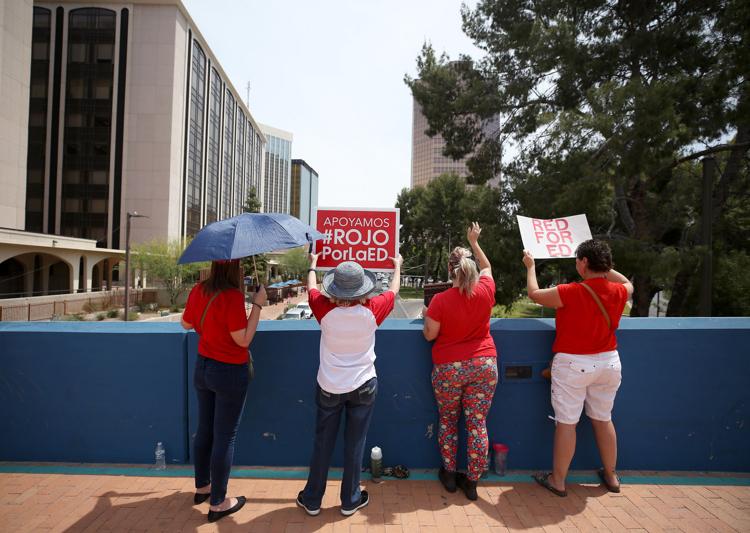 Arizona Teacher Walk Out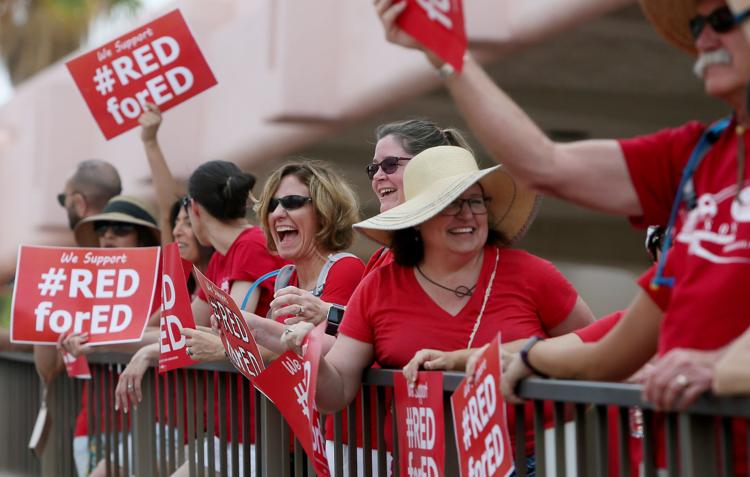 Arizona Teacher Walk Out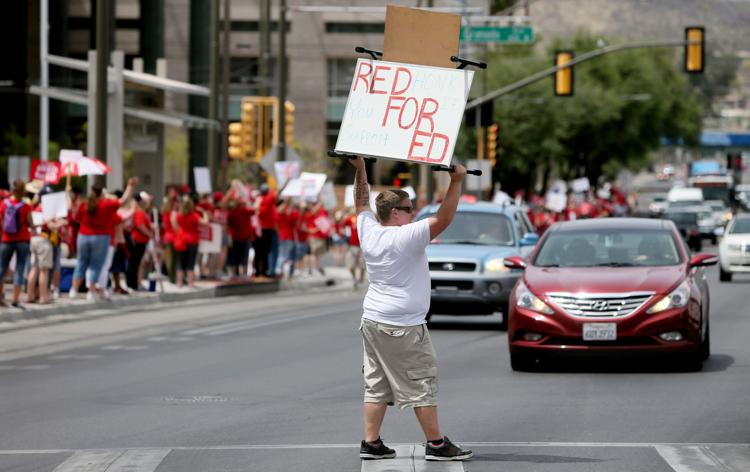 Arizona Teacher Walk Out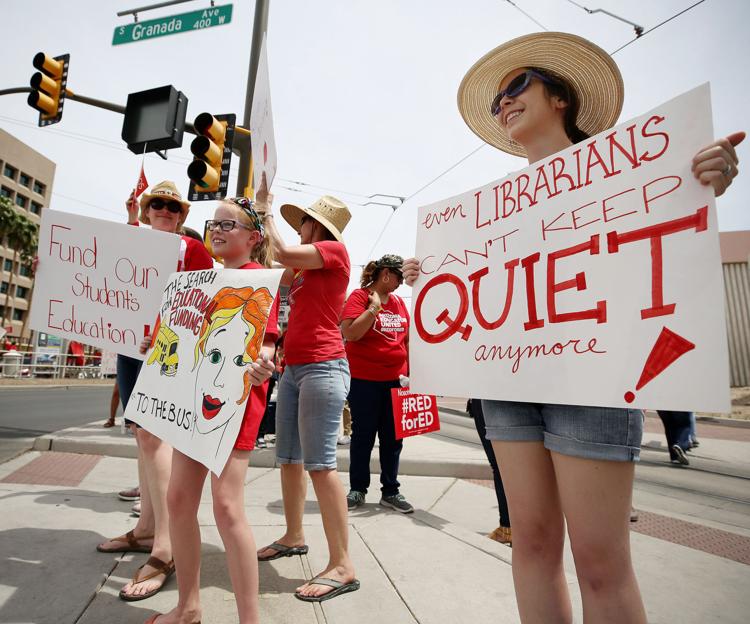 Arizona Teacher Walk Out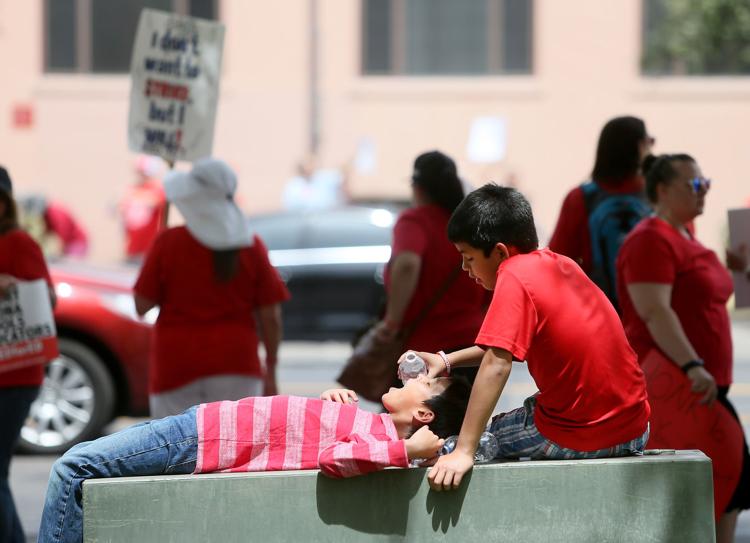 Arizona Teacher Walk Out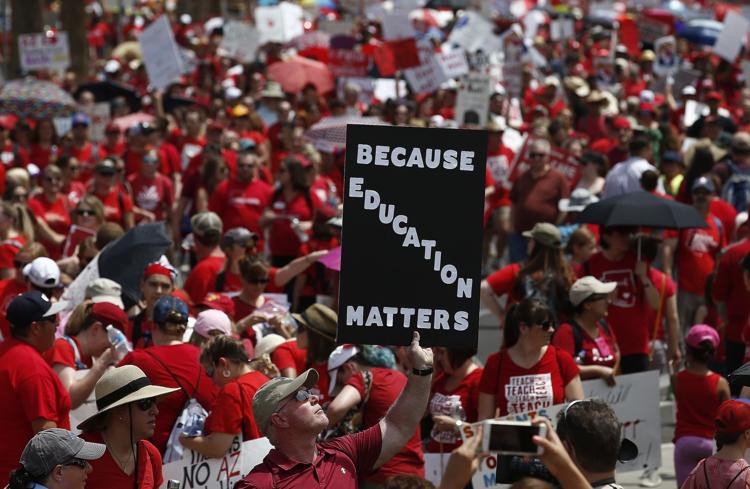 Arizona Teacher Walk Out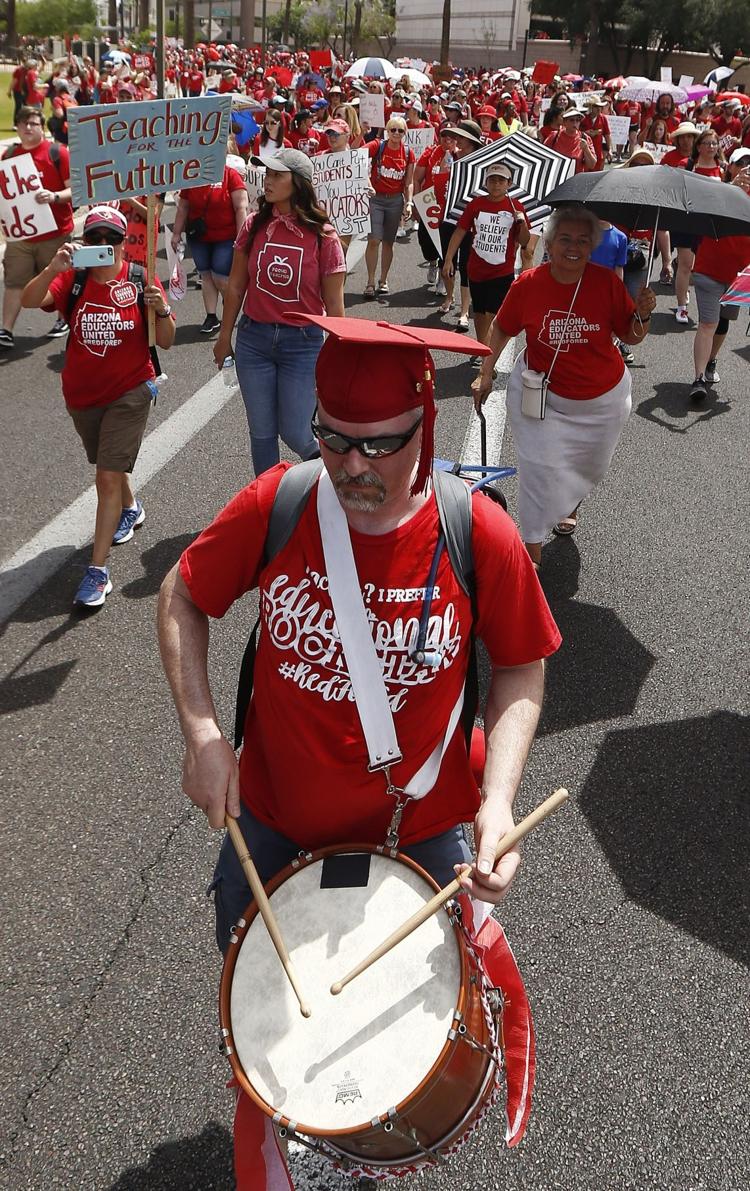 Arizona Teacher Walk Out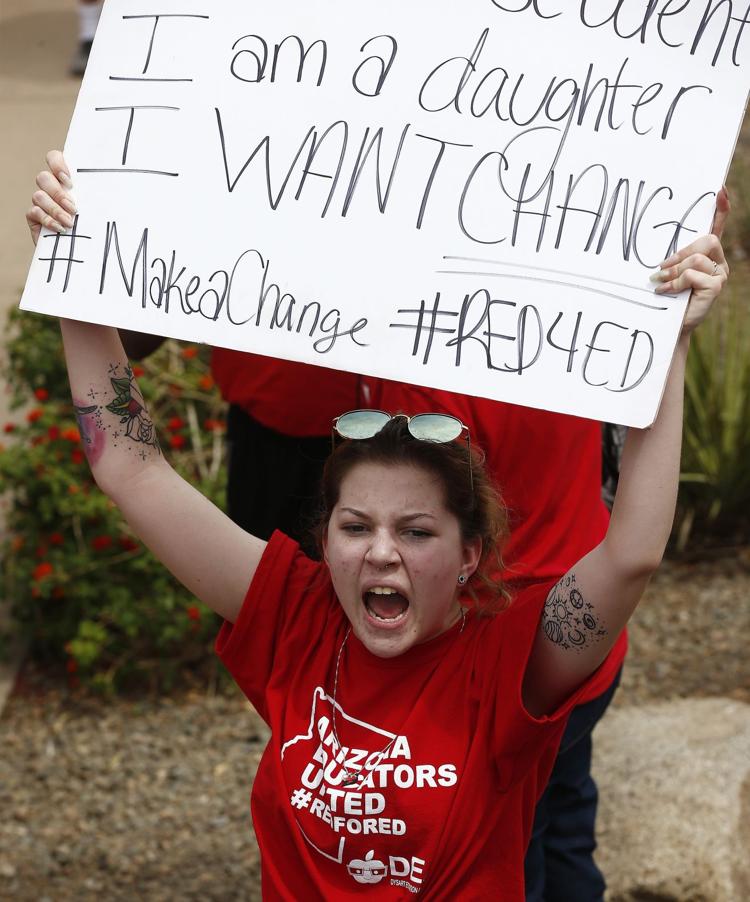 Arizona Teacher Walk Out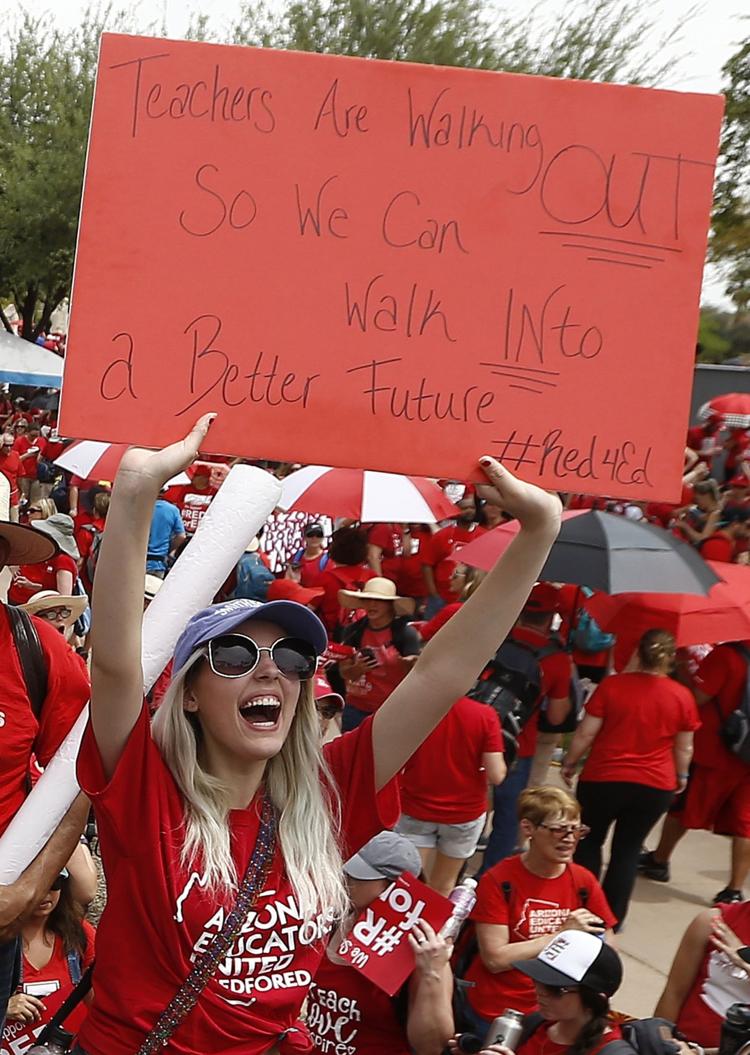 Arizona Teacher Walk Out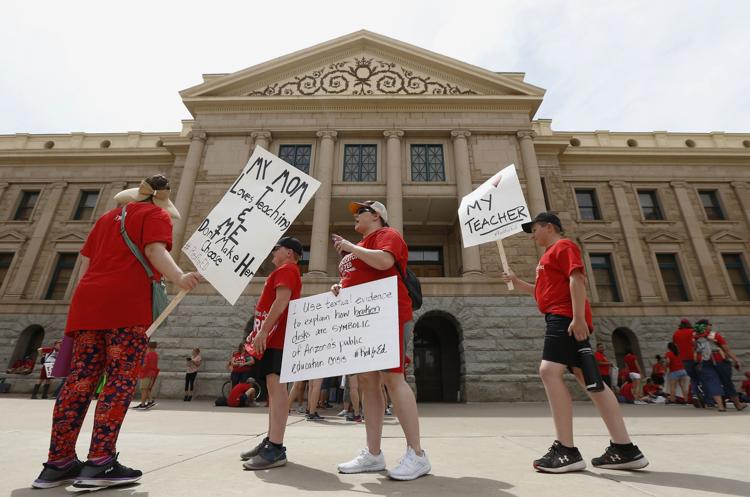 Arizona Teacher Walk Out
Arizona Teacher Walk Out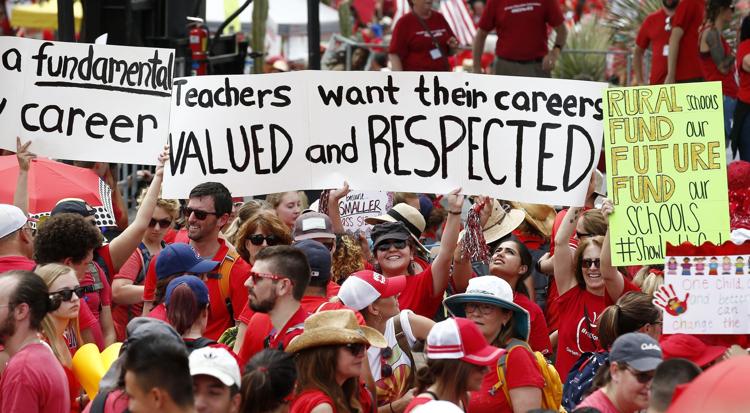 Arizona Teacher Walk Out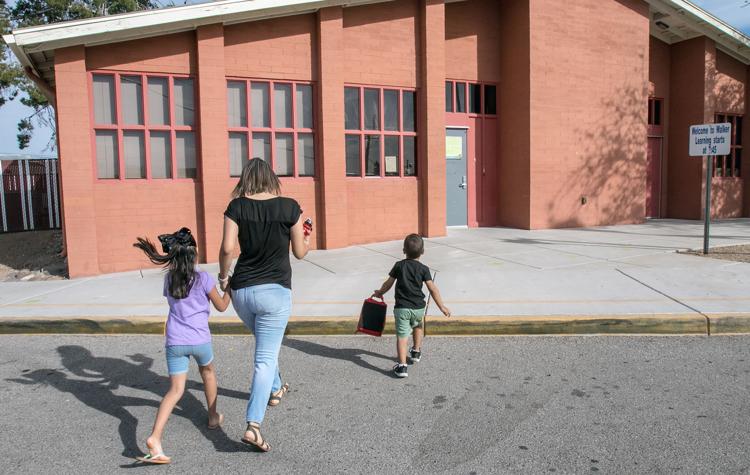 Arizona Teacher Walk Out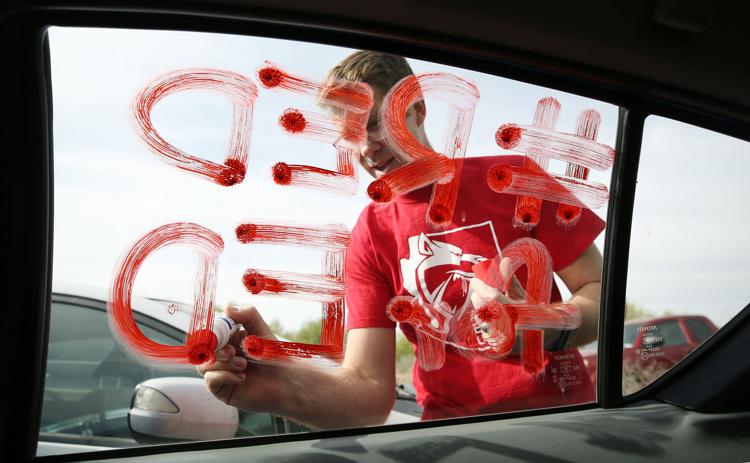 Arizona Teacher Walkout: Day One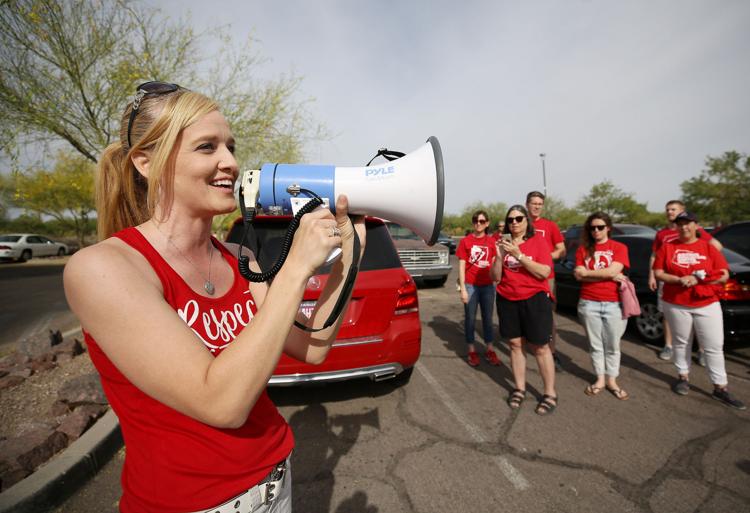 Arizona Teacher Walk Out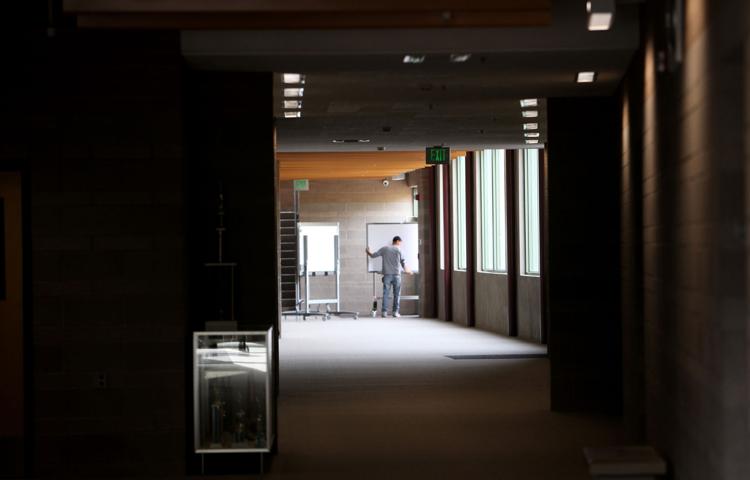 Arizona Teacher Walk Out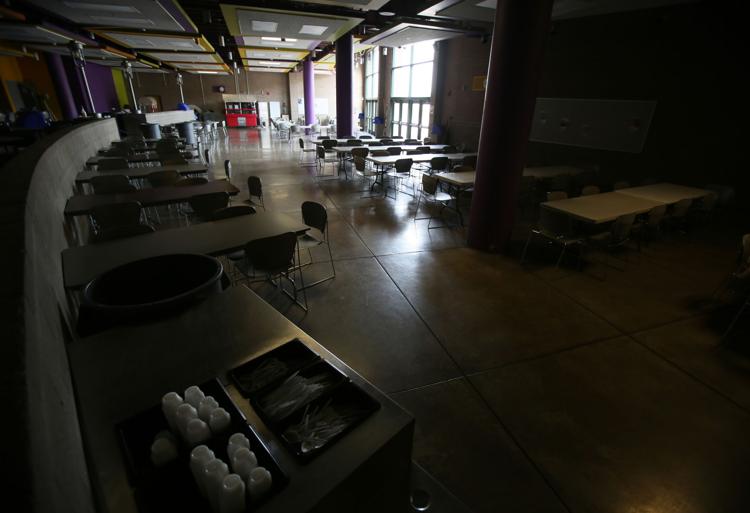 Arizona Teacher Walk Out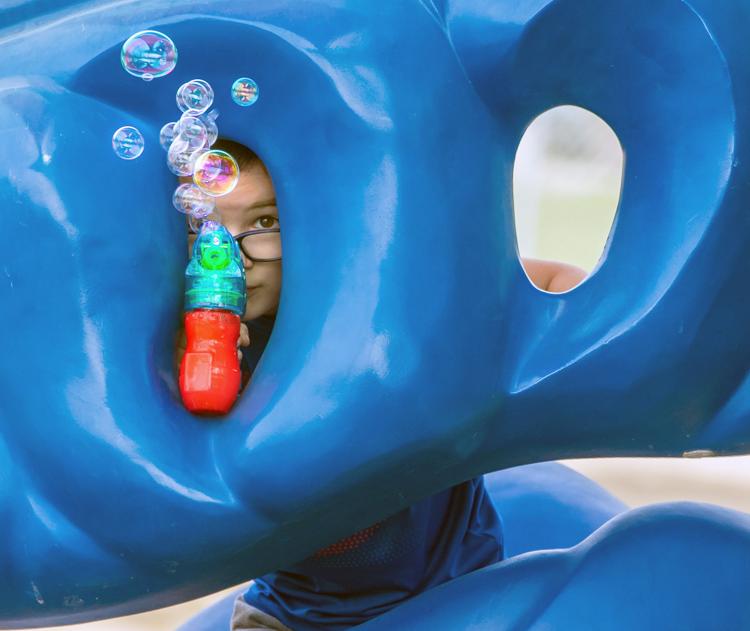 Arizona Teacher Walk Out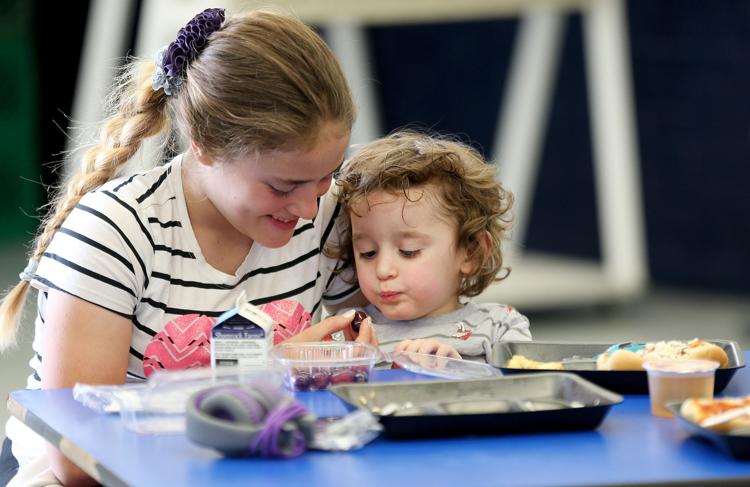 Arizona Teacher Walk Out