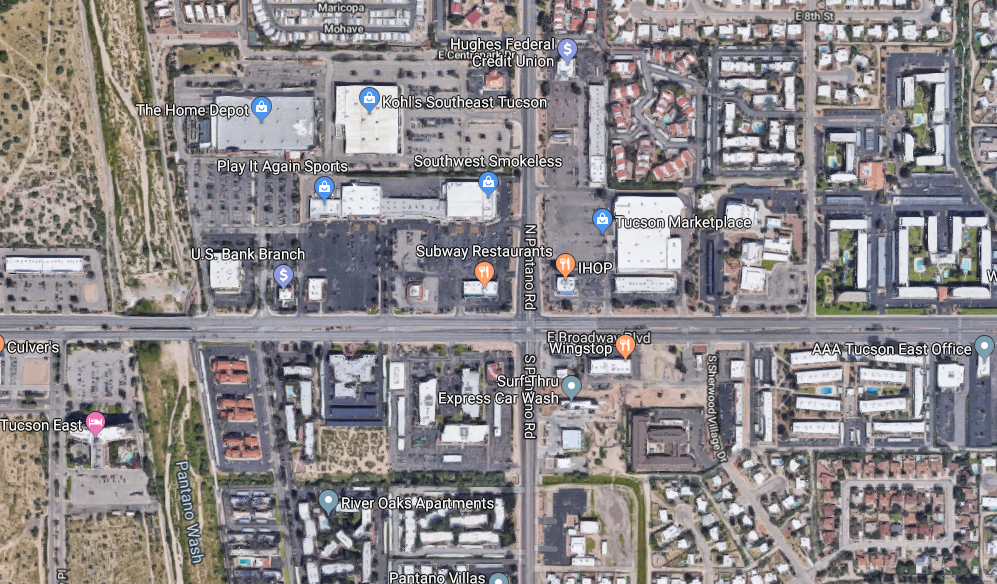 A woman died Friday evening after being hit by a car while crossing the street in Tucson's east side, officials said.
Just after 5:30 p.m., officers and Tucson Fire Department personnel responded to the 100 block of North Pantano Road for reports of a traffic collision involving a pedestrian, the Tucson Police Department said in a news release. When they arrived, they found Elizabeth A. Rafferty, 57, and tried to render aid. She was pronounced dead at the scene.
Rafferty was crossing North Pantano Road from east to west just north of East Broadway Road when a silver 2016 Kia SUV traveling northbound in the curb lane struck her. Rafferty was not in a crosswalk and was wearing dark clothes, the news release said. 
The driver of the Kia stopped immediately and cooperated with the investigation, according to the news release. Speed did not appear to be a factor and the driver of the Kia was not impaired at the time of the crash. 
The investigation is on-going and no charges or citations have been issued at this time.