Darnell Harrison and his family were given keys to their new two-story house on Thursday.
But the best part? The Marana home is mortgage-free.
Harrison is an Army veteran who suffered an injury during combat in Afghanistan before retiring in 2014 and being awarded a Purple Heart. He and his family received the new home from Wells Fargo and the Military Warriors Support Foundation, which provides mortgage-free houses to veterans wounded in combat.
Together, Wells Fargo and the foundation have donated hundreds of homes across the country. The foundation has worked with many partners to donate several homes in Tucson, according to Sandra Ignaszewski, the foundation's director of transition and mentoring.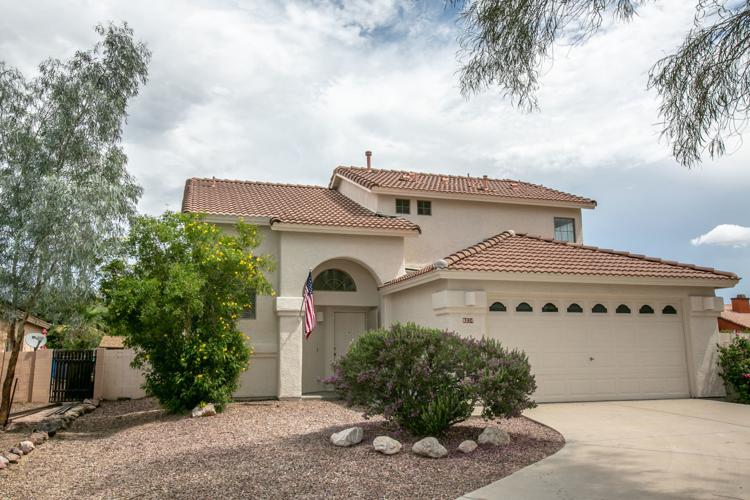 The house for the Harrison family is the second in the Tucson area that Wells Fargo has been involved with donating, but the bank has donated 11 across the state.
"This is an opportunity for Wells Fargo and our community to thank our veterans," said Jonathan VomLehn, a community outreach consultant at Wells Fargo. "Being part of this process is truly an honor."
The family recently made the long move from Atlanta to the Tucson area. On Thursday, VomLehn handed the keys to Harrison and his girlfriend, Brittany Berry. The couple has a 2-month-old daughter named Memory.
The couple had seen photos of the house previously but hadn't stepped inside until Thursday. Berry said she wanted to cry when she walked in.
"The house looks better in person," said Berry, a retired Marine. "I don't have a Purple Heart, but I feel like the house is my reward, too."
When Harrison was in Afghanistan, he said he'd joke around with his "battle buddies" about the possibility of getting a free home when he'd return to the states. But he never thought it would actually happen.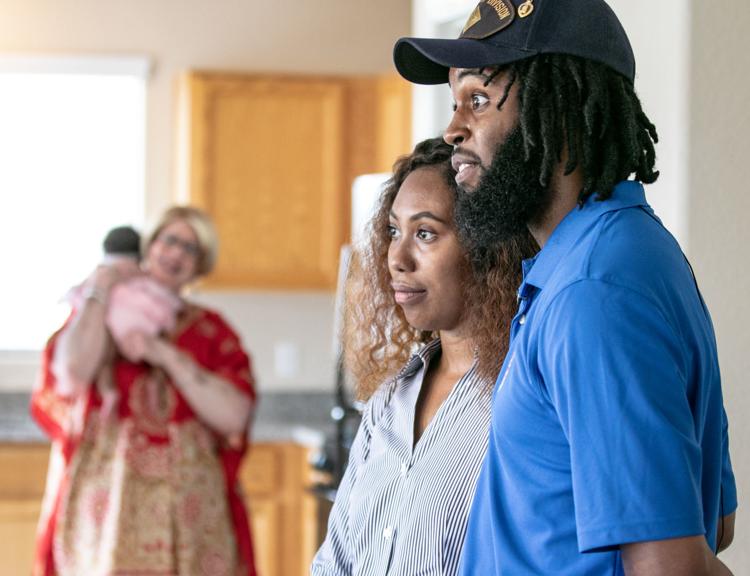 On a whim, he scoured the internet, searching for the chances of receiving a mortgage-free house. That's when he came across the Military Warriors Support Foundation.
"I saw the house and I was like, 'This can't be true. They're giving away free houses?'" Harrison said.
So he filled out an application and received a call the next day verifying that he qualified.
Now, Harrison, who has a degree in photography, said he's interested in making short films.
"It's really hard work out there and I'm really grateful to be alive and to get this house," Harrison said. "I'm happy. I'm speechless."
Contact reporter Gloria Knott at gknott@tucson.com or 573-4235. On Twitter: @gloriaeknott