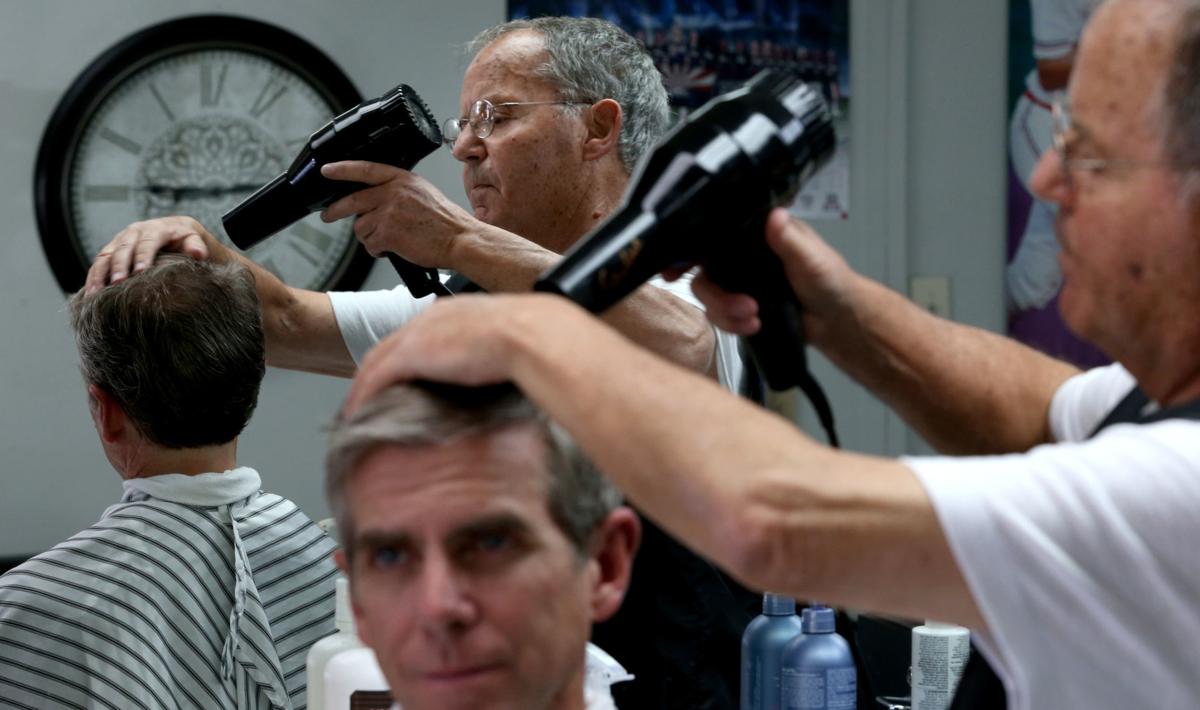 Master barber Tony Russo has cut the hair or shaved the faces of men from all walks of life for more than six decades.
"You never know who sits in your chair. I have seen them all, from rabbis to priests, judges, lawyers, doctors, bankers and even murderers who were convicted and served their time," said Russo.
"When a client sits in my chair, he is No. 1 and gets my undivided attention until he gets out of my chair," said the 77-year-old barber after wrapping up a 10-hour day at Broadway Barbershop, days before his retirement on Dec. 21. He's looking forward to spending more time with his family and friends, playing bocce and hitting his favorite fishing spots in the White Mountains.
At one time his clients numbered nearly 450, men who sought him out through word of mouth for classic gentlemen's cuts.
He is known for the art of cutting hair with a razor and shear, and shaving with a straight-edge he has owned since 1960. He sharpens it with a barber hone and a strap. He uses hot towels and warm lather from a shave dispenser.
"Most of my clients have gray or white hair. But I do have a mix of ages," said Russo. His younger clients ask for fades.
He sold his portion of the business to barber Gabe Lopez, who worked alongside him for more than two years. "I learned from Tony how to run a business, how to do better shear cuts and razor cuts using a hot towel, and the importance of knowing each client by name. It is more personal," said Lopez, 28, while cutting a boy's hair at the shop at 4625 E. Broadway, west of North Swan Road.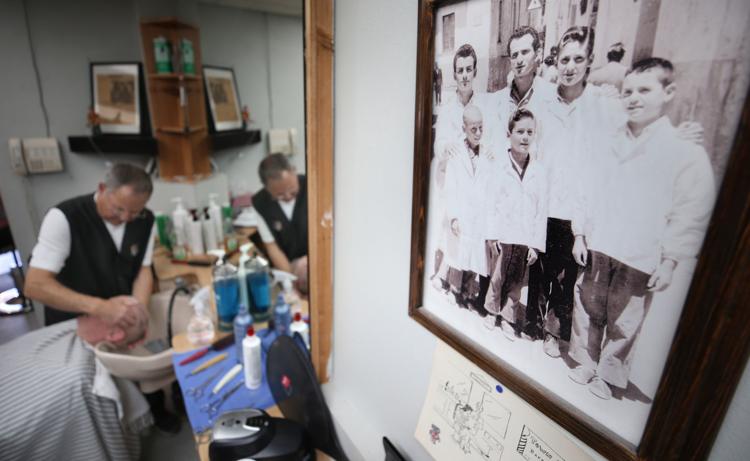 "I am going to miss his personality, good vibe and the energy he brought to the shop when he walked through the door," said Lopez. "He is a well-respected person, barber and friend."
It was those traits — among his master skills — that brought Russo clients, all by word of mouth. The native of Cosenza, Italy, never advertised. His work was his best advertisement.
Russo learned to work in a barbershop as a child after his father took him to his barber. He told the barber to teach his son the trade. It was after World War II and jobs were scarce in southern Italy, said Russo, explaining why his father wanted his three children to learn a skill.
In 1949 while Russo learned barbering, his father left for Belgium to work in the coal mines to support his wife and children. The elder Russo returned once a year to visit his family.
Meanwhile, after school, Russo was among the apprentices who did errands, swept the floors, and kept a tank of water full and warmed the water on a propane stove. "I learned by watching. I learned by cutting the other boys' hair and I started giving shaves," recalled Russo.
He reminisced about those years, when the master barber took him under his wing. Among the clients were farmers, who were groomed once a month on their farms, paying with grain and a home-cooked meal for the barber and his apprentices.
"There was no electricity or running water. We would go and help the barber by holding the strap so he could sharpen the razor. We would prepare the towels for the shave. We would soap up the beard and the master barber did the shave," recalled Russo, who did his first hair cut solo at age 13 and shave at 14.
Then there were times when he received a tip for cleaning a client's hat, or brushing hair off his shoulders. The tips were put into a box and about $1 was given to each apprentice on Christmas and on Easter after the master barber took his 10 percent cut. He said the apprentices did not receive wages during the years of training.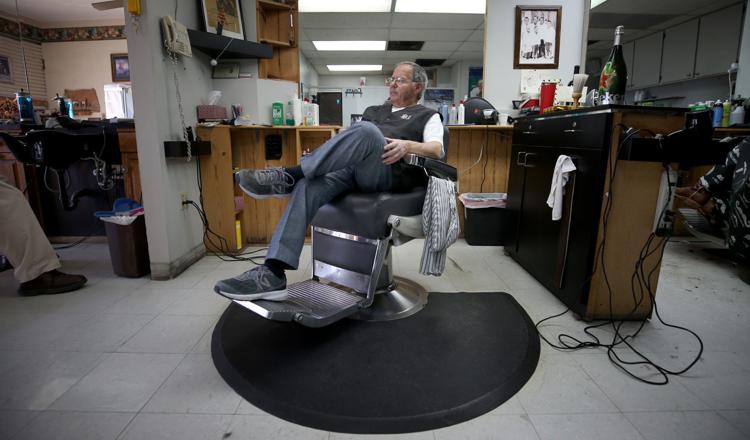 In 1952, Russo's uncle sponsored his father's immigration to the United States. His father saved money and came in 1955 to Racine, Wisconsin. By 1958, the entire family had arrived.
Russo enrolled in school and learned English, but he dropped out his freshman year of high school to help his father support the family. He received a barber's permit, eventually enrolled in barber school and was certified as a master barber, opening his first shop in 1970 in Racine where he worked for eight years. He also fell in love and married his wife, Angela, in 1963. She also was a barber and beautician, at one time working alongside her husband.
The couple moved to Tucson in 1978 after visiting and enjoying the weather. Russo worked as a barber and also owned several shops, his clients following him throughout the city and into Broadway Barbershop.
Client Dirck Schou hopes one day to accompany Russo to the Black River to reel in bass and go to other spots in the White Mountains to fish for trout. He heard many fishing stories during his monthly haircuts over the years.
Schou pictured Russo and his friends loading up the trucks with food, camping gear, booze and trekking to camping spots when they were much younger.
Now they lavish in the comforts of a cabin and they still grill, pan fry or smoke the fish. Dinner sides may include corn on the cob, baked potatoes and a green bean salad. It's a time where the buddies share their lifetime stories and laugh the night away.
Russo acknowledges he's longing for those adventures. But he also admits he'll "miss the friendliness, the people and the conversations" in the barbershop that marks his career.
Contact reporter Carmen Duarte at cduarte@tucson.com or 573-4104. On Twitter: @cduartestar
Be the first to know
Get local news delivered to your inbox!