WASHINGTON — On a winter's day in 1984, a briefcase stuffed with classified government documents showed up in a building in Pittsburgh, borne by someone who most certainly wasn't supposed to have them. That someone was 13-year-old Kristin Preble. She took the papers to school as a show-and-tell project for her eighth grade class. Her dad found them in his Cleveland hotel room years earlier and took them home as a souvenir.
As a different sort of show and tell unfolds in Washington over the mishandling of state secrets by the Trump and now Biden administrations, the schoolgirl episode from four decades ago stands as a reminder that other presidents, too, have let secure information spill.
The Grade 8 escapade and one known as Debategate both involved the mishandling of classified documents that Democratic President Jimmy Carter used to prepare for a debate with Republican rival Ronald Reagan in Cleveland on Oct. 28, 1980. In the latter instance, the Reagan campaign obtained — some said stole — Carter's briefing materials for the debate.
In today's docu-dramas, special counsels have been assigned to investigate Donald Trump's post-presidential cache of classified documents, which he initially resisted turning over, and Joe Biden's pre-presidential stashes, which he willingly gave up when they were discovered but did not disclose to the public for months.
With classified material also found at former Vice President Mike Pence's home, there is now a palpable sense in the halls of power that as more officials or ex-officials scour their cabinets or closets, more such "oops" moments will emerge. The Carter files fell into Kristin's hands through a somewhat meandering route.
Two days after the 1980 debate, businessman Alan Preble found the papers in his Cleveland hotel room, apparently left behind by Carter press secretary Jody Powell. Preble took them to his Franklin Park home, where they sat for more than three years as a faintly appreciated keepsake.
"We had looked through them but didn't think they were important," Carol Preble, Kristin's mother, said back then, apparently unimpressed by the classified markings. But for social studies class, Kristin "thought they'd be real interesting. I thought they'd be great, too."
Off the girl went to Ingomar Middle School on Jan. 19, 1984, with the zippered briefcase. Teacher Jim DeLisio's eyes popped when he saw the warnings on the documents inside. Among them: "Classified, Confidential, Executive" and "Property of the United States Government."
"I truly didn't want to look at it," he said then. "I was just too … scared. I didn't want to know." Curiosity got the better of him. That night, he said, he and his wife and daughter pored over the documents, containing "everything you'd want to know from A to Z" on world and U.S. developments. One folder was marked "Iran." Libya was also in the mix. Unable to reach Kristin's family by phone, DeLisio the next day called the FBI, which swiftly retrieved the papers.
A Justice Department official who spoke to The Associated Press on the condition of anonymity at the time said the bundle of documents was 4 inches thick.
Despite steering the secrets back to their proper place, DeLisio was reprimanded by school officials for calling the authorities before reaching the Preble family or them. The discovery fed into a broader investigation by a Democratic-led congressional committee of the official Carter papers obtained by the winning Reagan campaign.
The Reagan Justice Department declined calls by the committee to appoint a special counsel in that matter. A court case trying to force that appointment failed, and no criminal case was brought. Debategate faded, but not the concern over how classified documents are handled by those in power. As for Kristin, she earned a niche in history and a "B" on her school project.
Timeline: Key dates in the investigation into Trump's Mar-a-Lago docs
Jan. 20, 2021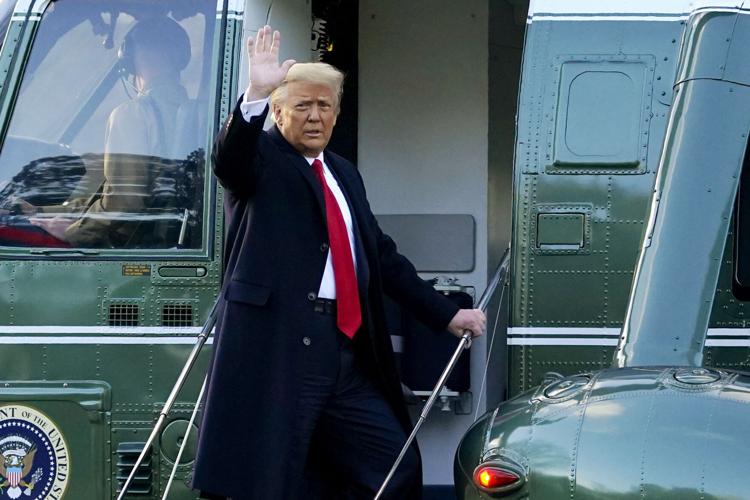 May 2021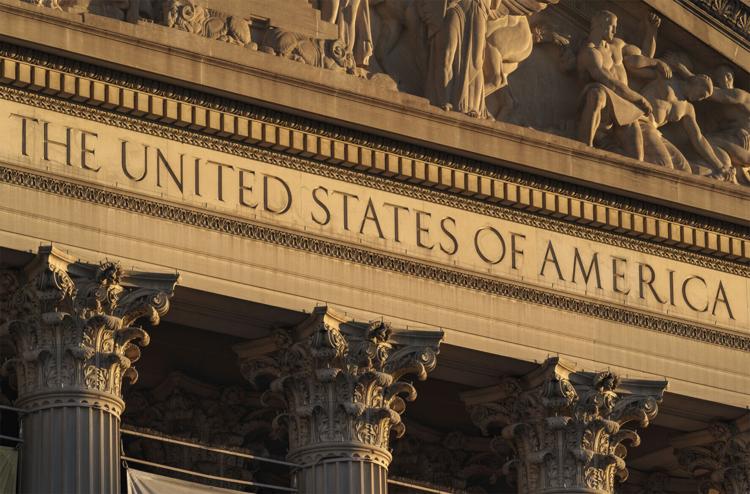 December 2021
NARA "continued to make requests" for records it believed to be missing for several months, according to the affidavit. Around late December 2021, a Trump representative informed the agency that an additional 12 boxes of records that should have been turned over had been found at the former president's Mar-a-Lago club and residence and were ready to be retrieved.
Jan. 18, 2022
NARA received 15 boxes of presidential records that had been stored at Mar-a-Lago — 14 of which, it would later be revealed, contained classified documents. The documents were found mixed in with an assortment of other material, including newspapers, magazines, photos and personal correspondence.
In total, the boxes were found to contain 184 documents with classified markings, including 67 marked confidential, 92 secret and 25 top secret. Agents who inspected the boxes also found special markings suggesting they included information from highly sensitive human sources or the collection of electronic "signals" authorized by a court under the Foreign Intelligence Surveillance Act.
Feb. 9, 2022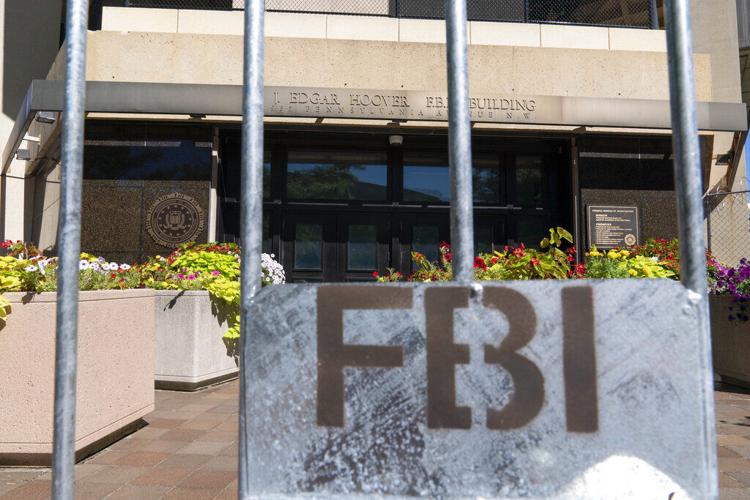 Feb. 18, 2022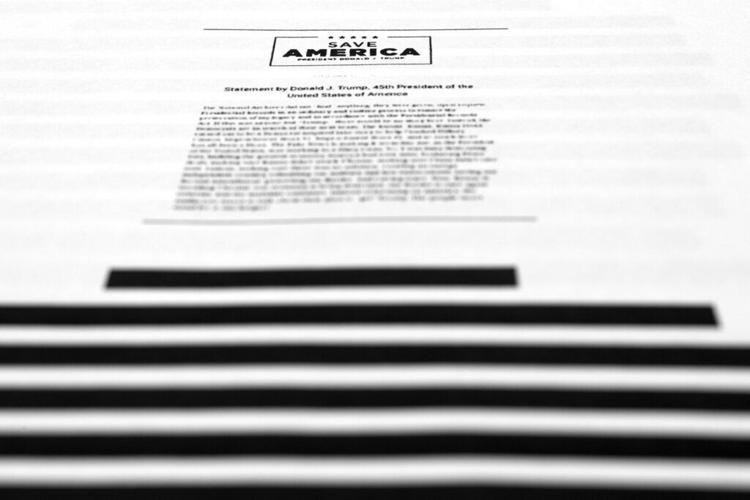 Feb. 19, 2022
NARA revealed in a letter to a congressional oversight committee that classified information was found in the 15 recovered boxes and confirmed the Justice Department referral.
Trump's Save America PAC released another statement insisting, "The National Archives did not 'find' anything," but "were given, upon request, Presidential Records in an ordinary and routine process to ensure the preservation of my legacy and in accordance with the Presidential Records Act."
April 12, 2022
NARA informed Trump of its intent to provide the documents to the FBI, at the request of the Justice Department. A Trump representative requested an extension until April 29.
April 29, 2022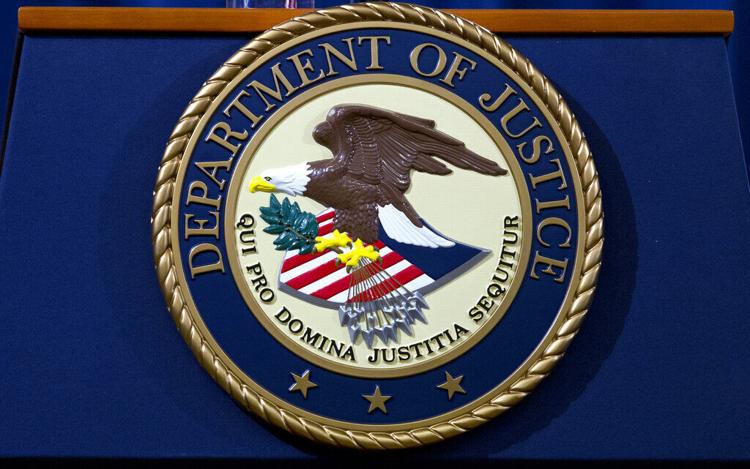 May 10, 2022
NARA informed Trump's lawyers that it would provide the FBI access to the records as soon as May 12.
May 11, 2022
The Justice Department issued a subpoena for additional records.
June 3, 2022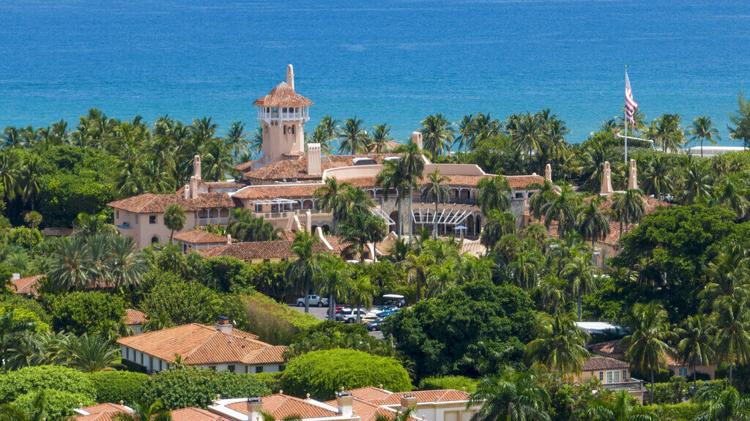 June 8, 2022
The Justice Department sent a letter to Trump's lawyer requesting that the storage room be secured, and that "all of the boxes that were moved from the White House to Mar-a-Lago (along with any other items in that room) be preserved in that room in their current condition until farther notice."
Aug. 5, 2022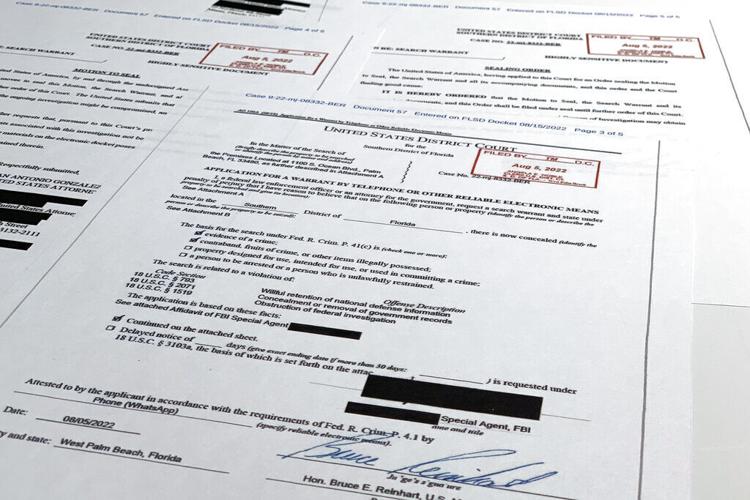 Aug. 8, 2022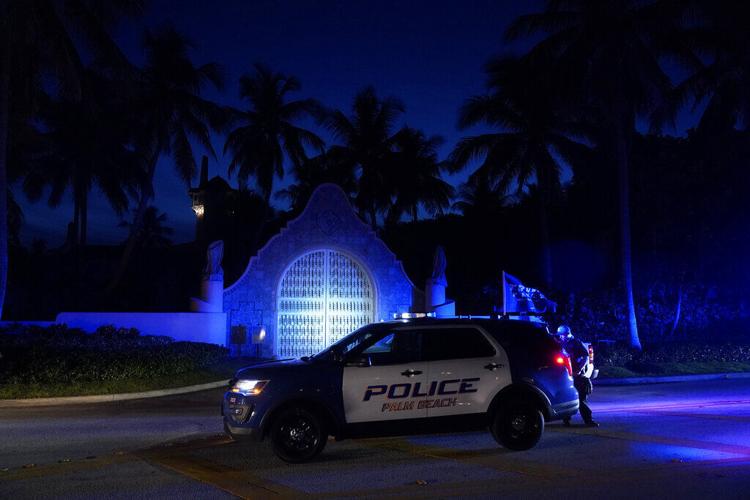 Aug. 12, 2022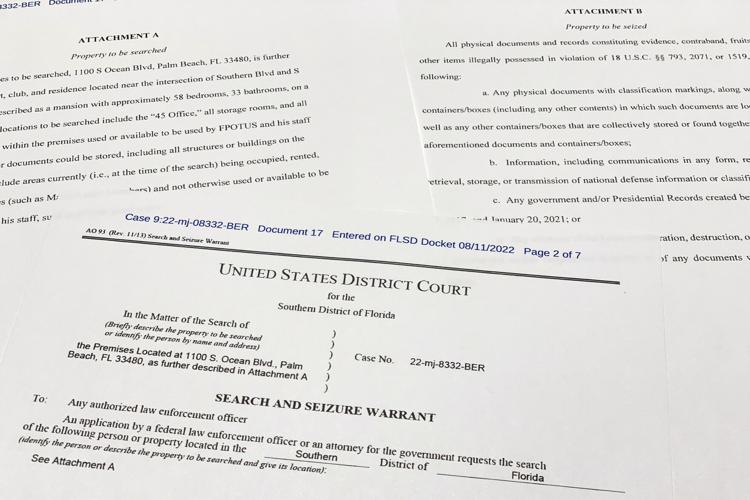 Aug. 26, 2022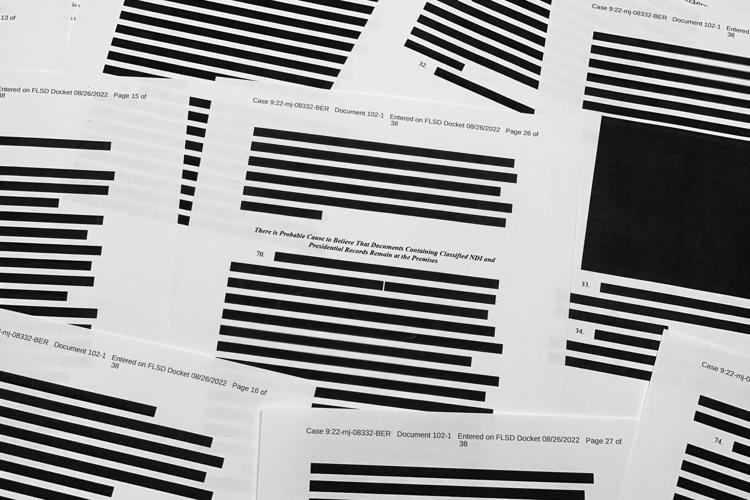 Aug. 30, 2022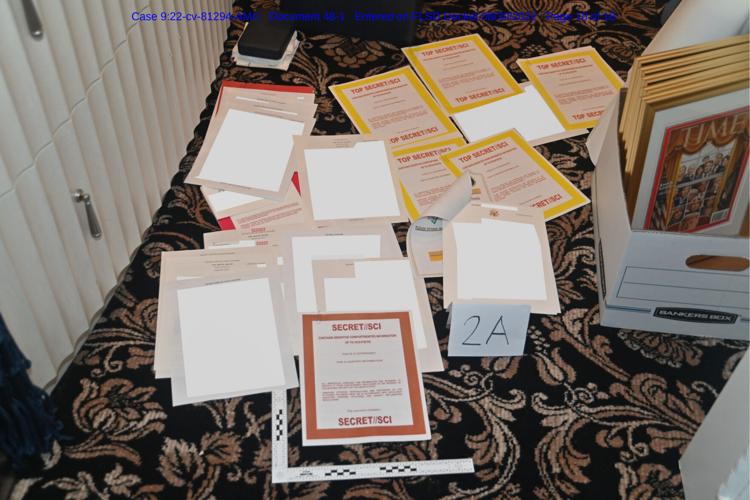 This story draws on one by Associated Press writer Marcia Dunn in January 1984 and on research by Rhonda Shaffner in New York.