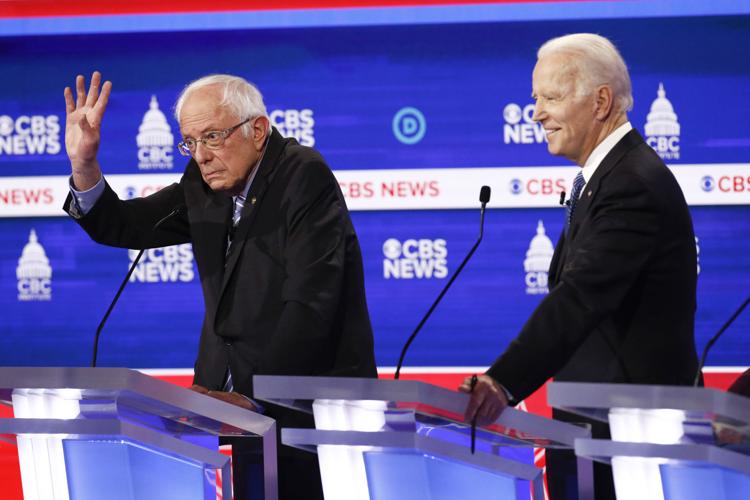 Bernie Sanders is rarely a quiet voice, but he has managed to get through nine debates with few bruises. That ended Tuesday night when he was attacked on multiple fronts by every opponent.
The overarching themes: Sanders can rile up a crowd but can't get things done. He is unelectable as a democratic socialist. He will drag down the Democratic House majority.
"Can anyone imagine moderate Republicans voting for him?" former New York Mayor Mike Bloomberg asked. Minnesota Sen. Amy Klobuchar noted that Sanders' proposals cost $60 trillion — triple the U.S. economy. "The math does not add up," she warned.
Sanders parried some of the blows but also got into shouting matches. Asked by a moderate how he'd play for his plans, he responded coolly, "How many hours do you have?"
Centrist Democrats who hoped the Vermont senator would come off as not electable may be heartened, but so could Sanders' supporters who see their candidate as passionate and authentically unpolished.
Democratic debate: Fact-checking Bloomberg on NDAs, Sanders on health care