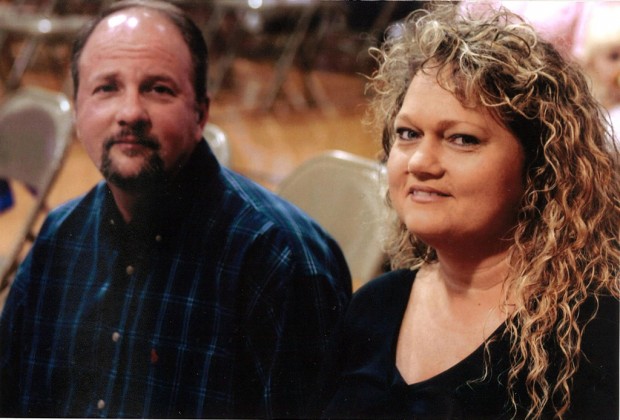 WASHINGTON - Around midnight on June 1, 2007, Tina Hall was finishing her shift in a place she loathed: the mixing room at the Toyo Automotive Parts factory in Franklin, Ky., where flammable chemicals were kept in open containers.
A spark ignited vapors given off by toluene, a solvent Hall was transferring from a 55-gallon drum to a hard plastic bin. A flash fire engulfed the 39-year-old team leader, causing third-degree burns over 90 percent of her body. She died 11 days later.
After investigating, the Kentucky Labor Cabinet's Department of Workplace Standards cited Toyo for 16 "serious" violations and proposed a $105,500 fine.
"You're disappointed because you think, that's all they got fined?" Hall's sister, Amy Harville of Moulton, Ala., said in a telephone interview. "But then I thought, at least they got 16 violations. I was thinking they'd stick, as severely as she was burned."
The violations didn't stick. Every one of them went away in 2008, as did the fine, after Toyo's attorney vowed to contest the enforcement action in court. Last month, however, in a move thought to be unprecedented in Kentucky, the Department of Workplace Standards reinstated all the violations because, it said, the company hadn't made promised safety improvements.
The case was another black eye for state-run workplace health and safety programs nationwide. In all, 26 states administer their own programs under federal supervision. Several have been criticized in recent years for performing subpar inspections and shutting out accident victims' families.
Officials in Kentucky didn't tell Harville and Hall's husband that the Toyo violations had been dismissed. They found out in 2010 only because Ron Hayes, a fellow Alabamian who runs a nonprofit advocacy group for families of fallen workers, had taken an interest in the case.
Hayes - whose son, Pat, died in a Florida grain-elevator accident in 1993 - lodged a formal complaint against Kentucky with the U.S. Department of Labor's Occupational Safety and Health Administration, which concluded in 2011 that the state had erred.
"Deleting citations in their entirety sends a signal to employers that they need only contest to alleviate the burden of history," OSHA's regional administrator in Atlanta, Cindy Coe, wrote to Hayes.
In a statement, the Kentucky Department of Workplace Standards said it had dismissed the violations after determining that "the case would not have withstood legal challenge." Instead, the department and Toyo entered into a settlement agreement, which provided for follow-up inspections. Toyo's alleged failure to meet the terms of that agreement led to the reinstatement of the violations last month.
The president of Toyo Automotive Parts didn't return calls, and a company lawyer declined to comment for this story. In a 2008 legal filing, Toyo denied responsibility for Hall's death, calling the accident "the result of unforeseeable, isolated acts undertaken by an individual employee."
Under the Occupational Safety and Health Act of 1970, states that choose to regulate workplace health and safety must ensure that their programs are "at least as effective" as the federal one. OSHA pays up to half the costs of such programs and is supposed to keep tabs on them.
By some accounts, it hasn't done a particularly good job. After news reports about a rash of construction-worker deaths in Las Vegas, OSHA reviewed the Nevada program in 2009 and found a long list of flaws. Among them: State inspectors weren't sufficiently trained to identify construction hazards.
OSHA looked at the programs in the 25 other states that administer their own, and found deficiencies such as uncollected penalties in North Carolina and misclassified violations in South Carolina. Kentucky, OSHA found, was taking too long to issue citations and wasn't making complainants aware of "specific official findings."
The U.S. Labor Department's inspector general reported last year that OSHA hadn't found a suitable way to measure the effectiveness of state programs. In his response to the inspector general, OSHA chief David Michaels wrote that the agency was developing a new monitoring system that would involve, among other things, reviews of state enforcement case files.