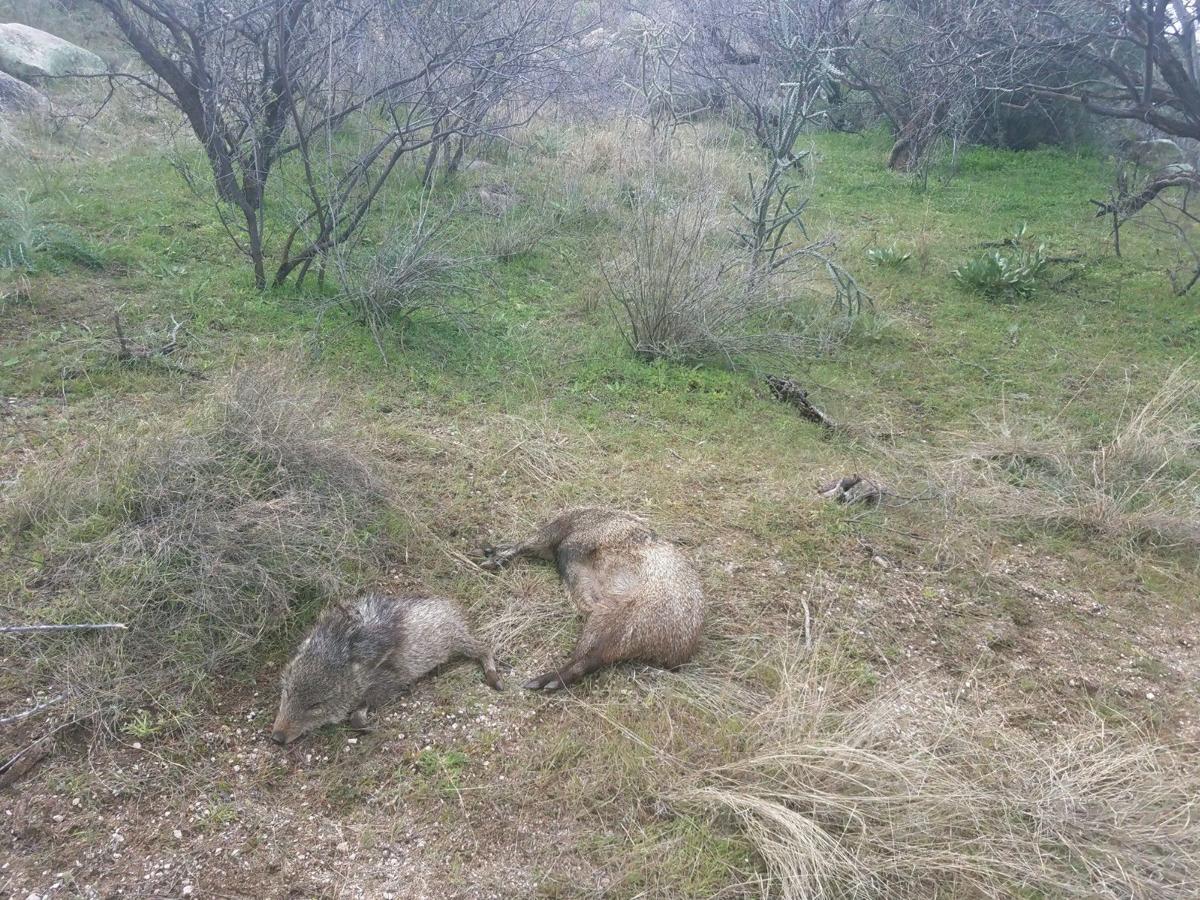 Arizona wildlife officials are offering a $1,500 reward for information leading to arrest after two javelinas were poached in the Santa Catalina Mountains in late February. 
The remains of an adult and juvenile javelinas were found in a wash about a quarter mile east of the Baby Jesus Trail, which is in the west side of the mountain range, according to an Arizona Game and Fish Department release. The two animals had been shot. 
The adult javelina was decapitated and the the head skinned, the release says. No meat was removed from either animals. 
"Poachers are criminals. They are thieves who steal wildlife from Arizona citizens," said Raul Vega, Regional Supervisor of AZGFD in Tucson. "No true sportsman would leave game in the field to waste. We urge anyone who saw or heard something to contact us."
Anyone with information is asked to the AGFDG thief hotline at 800-352-0700. Callers can remain anonymous.