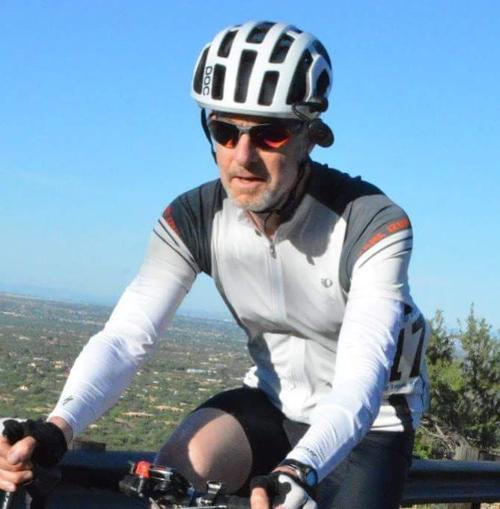 Tucson recently learned of the horrible tragedy of two cyclists who were killed by an apparently impaired driver.
Star columnist Tim Steller's March 6 column shares the common notion that cycling is too dangerous and becoming more so. I hope to demonstrate that cycling is not as dangerous as believed.
Lots of activities are risky, including riding bikes. Driving motor vehicles is at least if not more risky than riding bikes. Everyone finds the risk of driving acceptable.
We are a car-culture nation. Our economy is driven by large businesses directly connected to motor vehicles. Our laws help these businesses. It's easy to get a car (loans are easily available). It's much easier to get a license here than in many other countries. Huge tracts of property are devoted to cars: roads and parking lots take up an enormous percentage of land in our cities.
Driving cars is dangerous and risky. Since we all depend so heavily on cars, we accept that danger and risk. Thousands of people are killed in motor vehicle crashes annually. The National Highway Traffic Safety Administration says that in 1994 to 2013, there were more than 30,000 motor vehicle fatalities annually. Cycling fatalities are typically around 700 to 800 each year, nationwide.
The National Safety Council estimated that in 2015, national motor-vehicle fatalities grew 8 percent to 38,300, with an estimated annual cost of $4.1 billion. That's 105 deaths and $1.1 million per day. The estimated 38,300 deaths are more than the number of deaths in 2012, 2013 and 2014.
Per the 2016 Benchmarking Report published by the Alliance for Biking & Walking, Tucson had eight fatalities for each three-year period from 2005 to 2013. Tucson's 2005–2013 rate of five fatalities per 10,000 commutes is one of the lowest for larger U.S. cities.
To determine if things are getting better or worse, one should examine fatalities-per-mile, not raw numbers. While fatalities-per-mile is available for motor-vehicle travel, it is not for cycling. It's really not possible to statistically prove that cycling deaths are getting more or less common.
It is logical to believe that cycling fatalities will increase as population expands and more riders are using bikes. Since the annual number of cycling deaths seem to be relatively flat, cycling is NOT becoming more dangerous.
Can we do better? Of course. One death is one too many. But, is it getting worse? Many seem to have a perception that it's getting worse, but the statistics don't match that perception.
Mr. Steller writes, "rear-end crashes seem to be getting ominously more common" but I don't agree. Any crash is unacceptable. But, right-hooks, left-hooks and drive-outs are more common. Fear of rear-end crashes may drive the perception that cycling is dangerous.
The NHTSA reports about motor-vehicle rear-end crashes: In rear-end events, 45 percent involved a decelerating lead vehicle, 38 percent involved a stopped lead vehicle, 2 percent involved a slower-moving lead vehicle, and 15 percent occurred under other situations.
Only 2 percent of all rear-enders involved a slower-moving lead vehicle: the risk of getting rear-ended is low.
So: Riding bikes is less dangerous than driving a car.
But, how to make cycling safer? Cyclists must learn to safely ride in traffic. We need legislation to increase penalties for collisions with vulnerable road users (cyclists and pedestrians).
Giving a negligent driver a small fine for hitting a cyclist or pedestrian is unacceptable. Punishment needs to be increased. Education is needed so everyone learns of cyclists' equal right to use roads; cyclists are not second-class road-users.
Alan Solot is an avid and experienced Tucson cyclist who has ridden 52,000 miles on his bike since 2009.