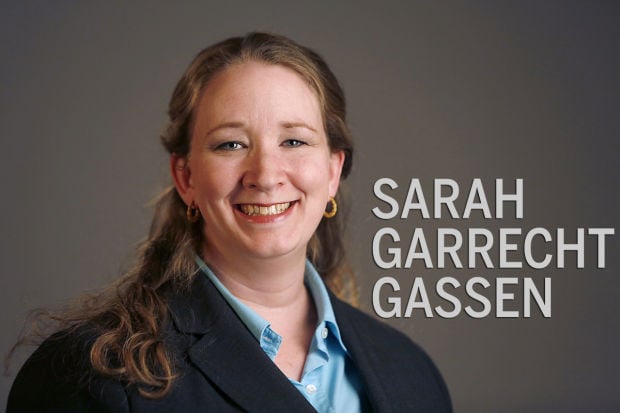 A short public service announcement for non-tea-party-Republicans:
I know you're out there because I hear from you, wondering how your party and our state have been taken over by the ideologically obsessed right-wing so-called Christian conservatives who want to roll us back to the 1950s and think you can seal the border up like a Ziploc bag.
Who are these people, you email. I'm a Republican, these notes often go, but not like these people. How do these yahoos get elected?
The tea partyers are elected during the primary elections because Republican voters who disagree can't be bothered to pay attention until November.
And by then, it's too late. Those yahoos are the standard-bearers for the Arizona Republican Party. Maybe they are representative of Arizona Republicans. But if they're not, you'd better speak up. Fast.
Early ballots are out now and you vote at the polls on Aug. 26. If you're a registered independent, you can vote in the primary; you simply state which party's ballot you want to fill out.
Six Republicans are seeking their party's nomination in the governor's race. The winner will face Democrat Fred DuVal, who doesn't have a primary opponent, in November.
It's as if five of the six candidates are posing for a class photo, each shoving to the right, trying to elbow one another out of frame with promises and pledges designed to get those hard-core party-line hearts pitter-pattering.
If polls are to be believed, the sixth candidate, Scott Smith, the former mayor of Mesa, is learning that primary voters don't find rational common sense and a thoughtful understanding of issues — like why the Medicaid expansion is good for Arizonans — nearly as appealing as grandstanding about immigration, eliminating income taxes and fighting the feds.
Now, conventional wisdom is that candidates run to the right in the primary and then to the middle for the general election. But I don't sense a course change coming on Aug. 27.
We have State Treasurer and former ice cream magnate Doug Ducey's solemn pledge that as governor he'll veto any legislation that includes a tax increase — an irresponsible promise — and a fleet of endorsements from tea-party big thinkers like state Sen. Al Melvin, Texas Sen. Ted Cruz and Sarah Palin.
And we know from former California Congressman Frank Riggs' ad that 1) he's pretty buff without his shirt on 2) he has a workout machine at home and 3) his garage is stacked with boxes and miscellaneous furniture, just like mine. The organized clutter of a man who wants to stop the "Obamanization of Arizona."
Former tech exec Christine Jones has built her campaign around sealing the U.S.-Mexico border, stopping illegal immigration. And she just could not find enough nice things to say about her true American hero Maricopa County Sheriff Joe Arpaio. He hasn't had the same problem. Arpaio used his nice words on her opponent and endorsed Ducey.
Ken Bennett, Arizona's amiable-seeming secretary of state, is kind of a sleeper candidate in the Republican primary. He's got a lot of detailed ideas — not especially good ones, in my view, but he at least has public service experience and policy proposals to talk about. But, again, details don't sell particularly well. Too much to explain, too much to think about.
The sure bet as a candidate is to work in broad strokes. Really, who could argue with an economic plan that is rooted in making Arizona so attractive that people will want to come here and maybe even stay after the weather turns hot.
I am in, admittedly, some odd territory here. I'm not a Republican, and I won't be voting in their party's primary.
But, I, and every other Arizonan, am affected by the abdication of people who say they're conservative but find themselves at great odds with Republican lawmakers and Gov. Jan Brewer.
So please, stop abdicating the primary vote.
And think of it — what if all voters were faced with substantive, intelligent and serious candidates from all parties come November?
What if we had a real choice to make at the ballot box?
Sarah Garrecht Gassen writes opinion for the Arizona Daily Star. Email her at sgassen@azstarnet.com and follow her on Facebook.