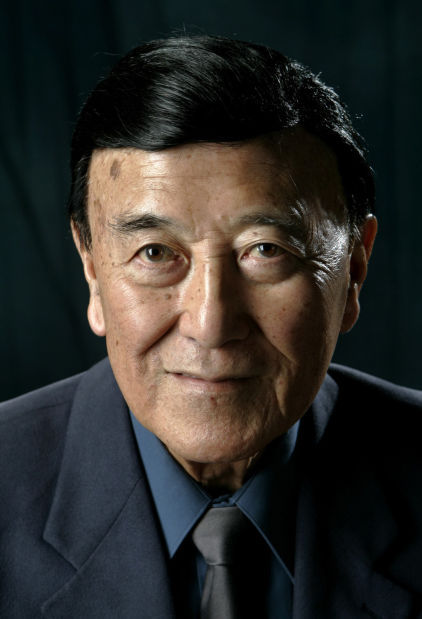 In his moving article of Feb. 26, Kim Hayashi talks about the horrific treatment of Japanese-Americans during WWII. And although his family was not sent to the internment camps because they lived on the East Coast, his prosperous grandfather lost everything. Mr. Hayashi's father, mother and their children were subjected to additional hatred because his mother was Caucasian.
A parallel family nightmare happened here in Tucson; only the details are different. Henry "Hank" Oyama's Japanese mother, Mary, grew up in Mexico and eventually moved to Barrio El Hoyo in Tucson. She met a Japanese farmer here, they were married, had a daughter, and while she was pregnant with Hank, his father died, five months before he was born. Hank's life growing up in the barrio molded him into the extraordinary human being he became. He was very soft-spoken and the gentlest of gentlemen, but in spite of the gentleness, was a true revolutionary. He said, with a great deal of irony, that he didn't know he was Japanese until at the age of 15 he was sent to the internment camp in Poston, Arizona, with his mother and sister, along with 20,000 other Japanese-Americans.
Conditions in the camp were dreadful, but that experience did not turn Hank into a bitter man. On the contrary, after the camp he was drafted and served in the Army from 1945-47. He loved his country and was such a patriot that he joined the Air Force. Later he joined the Reserve Officer's Training Corps at the University of Arizona and stayed in the Air force Reserve until he retired in 1985 as a lieutenant colonel.
Additionally, while at the university, he studied Spanish and fell in love with Mary Ann Jordan; he and Mary Ann heroically took on the bigoted state of Arizona. Mary Ann was Caucasian and there was an obscene anti–miscegenation law that prohibited "the marriage of a person of Caucasian blood with a Negro, Mongolian, Malay or Hindu." With the help of the American Civil Liberties Union of Arizona (they were its first clients) the law was declared unconstitutional by a Pima County Superior Court judge who granted the young couple their request for a marriage license. The decision was appealed, but Hank and Mary Ann wasted no time. They got married in St. Augustine Cathedral one week after the judge's decision.
Indeed, they were both heroes. Sadly, Mary Ann died at the age of 55 from heart failure. Hank said she taught him about building bridges of understanding and love. He said, "It was her courage and unwavering support that inspired me to continue my involvement in educational rights of Mexican-American children and adults."
Hank spent the rest of his life continuing to accomplish remarkable things, especially in the area of bilingual education. He and other Tucson educators were nationally recognized for their work by Parade Magazine. Their work resulted in a report, "The Invisible Minority." They held a symposium with participants from all over the country and ultimately, two U.S. senators introduced federal legislation to fund bilingual education. What an achievement.
In 1995, Hank and Mary Ann were honored again in a most unusual way. The Anne Frank Museum had a traveling exhibit that came to Tucson, and it occupied the center of the auditorium at the Jewish Community Center. On the walls of the auditorium was a history of instances of bigotry and discrimination in Arizona. A picture of Hank and Mary Ann, enlarged many times over, as they were leaving the cathedral after being married reflected their joy.
I was a docent at the exhibit and always pointed out the picture to visitors. Amidst the unspeakable horrors of what was shown, it filled me with delight to show Hank and Mary Ann's smiling faces, a ray of sunshine in an otherwise bleak atmosphere.
Hank later married Ann Toledo, who is currently involved in a noble pursuit. She was shocked at how few people knew about the internment camps and gives talks around the community.
After Hank's funeral, state Rep. Macario Saldate offered an official proclamation from the floor of the House of Representatives. It concluded: "Hank spent much of his life in Tucson where he was a model citizen who contributed to his community. He will be missed."
Billie Kozolchyk is a longtime Tucson resident and community activist.