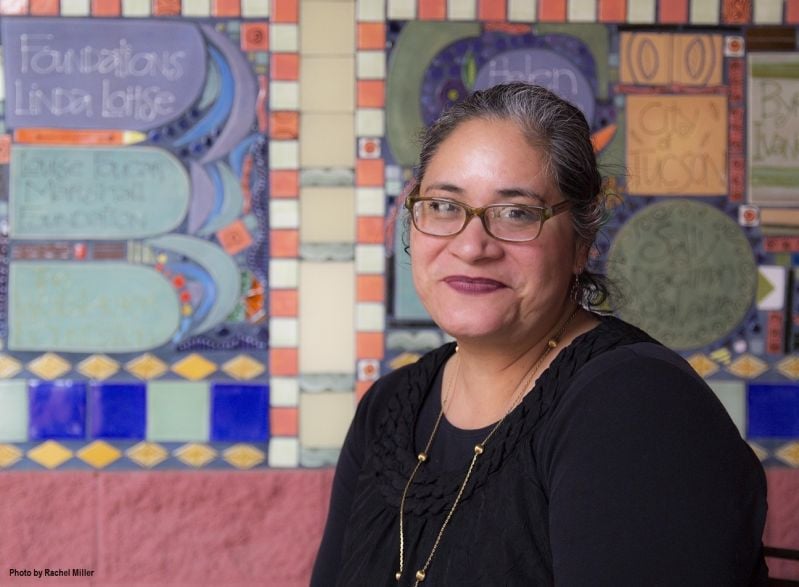 Mise en place is a concept every cook learns in their first kitchen. Or should. It means to have all your ingredients at the ready so you can execute when the time comes.
Right now, a small army is gathering their mise en place on a large scale, getting all the ingredients together (food, tables, stages, electrical wires, booths) for the 43rd annual Tucson Meet Yourself Folklife Festival, Oct. 7-9 in downtown Tucson.
This year's festival includes a new center stage, the City of Gastronomy Kitchen Stadium and Exhibit dedicated to sharing with audiences why Tucson was designated a World City of Gastronomy by UNESCO. This Kitchen Stadium will offer demonstrations, conversations, storytelling, recipe sharing and food tasting all three days of the festival.
The UNESCO designation is significant not only because it's the first of its kind in the U.S., but also because it shines a light on the history and current landscape of food and culture here. It has implications for how we think about food justice, food access, poverty, transmission of heritage, sustainability, and economic development, and to plan for the future of foodways in times of climate change.
While the designation is new, it builds on a tradition Tucson Meet Yourself began 43 years ago when folklorist Jim Griffith created an environment right in the center of Tucson where people of different cultures and backgrounds could interact as neighbors through the celebrated means of food, art, song and dance.
I was a student of Big Jim's in 1992 when I studied cultural anthropology at the University of Arizona. Listening to him talk about how low-rider cars were the manifestation of the baroque in car culture completely shifted the way I saw my own self as a Chicana with nascent culinary interests. It helped me see specific objects in a larger context with longer trajectory.
I've brought that sensibility to my work as a chef, community organizer, and now as the curator of the Festival's City of Gastronomy Kitchen Stadium. My task began with a question: What could the UNESCO designation mean for the cooks, producers and advocates working so hard every day to make food more sustainable, accessible, and just here in Tucson?
I reached out to farmers, chefs, students and others, inviting them share ideas and demonstrate how food is always part of a larger story about place and culture.
Cynthia Smith will demonstrate how to pickle vegetables grown at Mission Gardens, where garden plots tell the story of Tucson's agricultural production from the Hohokam to today, and even of tomorrow. Cie'na Schlaefli and Julie Pierson from San Xavier Cooperative Farm will share their work on traditional crops and mesquite flour. Others sharing cultural and culinary traditions include a panel of local wine and cheese producers, Pascua Yaqui educator Felipe Molina, producers from Top Knot Poultry and Bean Tree Farms, justice advocates from Flowers and Bullets, and staff from the Arizona State Museum and the Food Conspiracy Co-op.
We'll also hear from the next generation of cooks and producers with special demonstrations from City High School and Pima Community College students, as well as from those running Tucson's oldest and newest coffee houses, Bentley's and Exo, respectively. All will discuss commerce, production and the future of the food market for local food entrepreneurs and advocates, from farm to community.
Curating the Kitchen Stadium is my way of setting the table for conversation. Please come by, share a bite, engage in conversation and learn more about the new City of Gastronomy designation and how we might together communicate the culinary and cultural traditions of Tucson to the world.
E. Liane Hernandez is the Community Life director of the YWCA Southern Arizona in Tucson. Trained as an art historian, chef and anthropologist, she is coordinating the City of Gastronomy Kitchen Stadium at this year's Tucson Meet Yourself Folklife Festival. Contact E. Liane at lhernandez@ywcatucson.org