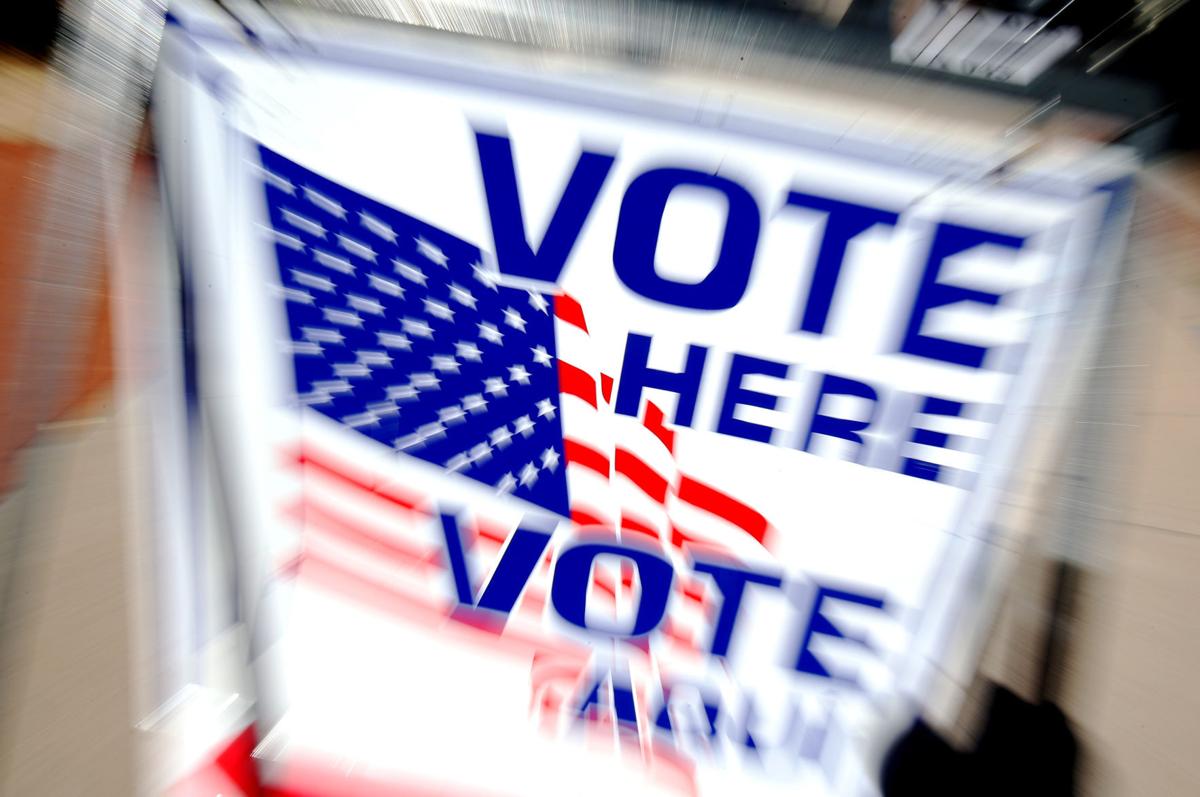 The Aug. 30 primaries effectively decided who will represent most Arizona voters in Congress and the state Legislature.
Because few districts will be seriously contested in November, the primary is often the only election that matters. That reality draws attention to a serious problem: Two key congressional nominees won despite most voters opposing them.
In the 5th Congressional District, which is heavily Republican, state senator Andy Biggs defeated businesswoman Christine Jones by just 16 votes.
That narrow margin will trigger a recount, yet the winner will have earned less than 30 percent and barely 25,000 votes — far less than the 273,000 votes cast in the district in November 2012.
The 1st Congressional District presents a different issue. The general election promises to be competitive, but controversial Republican nominee Paul Babeu won with just 31 percent.
Earlier in August, House Speaker David Gowan had dropped out and urged voters to support Gary Kiehne because he feared that Babeu would be a "lost cause."
Had only two candidates run, Babeu and the 5th District winner might have earned majority support against their top opponent. But, because primaries attract crowded fields, they are at particular risk for nominating candidates without majority support.
That can reward divisive tactics that help earn a plurality of the vote, but undermine the goal of identifying a consensus candidate.
Some states hold primary runoff elections to uphold majority rule. But states are moving away from runoffs due to logistical difficulties. Runoffs cost taxpayers millions, voter turnout often plummets and the first round would need to be in early summer.
Modern voting technology allows for a proven solution that would help elect consensus winners in a single election: ranked-choice voting.
Ranked-choice voting is literally as easy as 1, 2, 3. Voters have the freedom to rank as many candidates as they want in order of preference. The candidate with a majority of first choices wins, like in other elections.
However, if nobody has a majority, an "instant runoff' is held on the same ballot comparing the top two candidates head-to-head. Candidates in last place are eliminated, and their supporters' votes are counted for their next choice. When it's down to two, the winner earns a majority of the vote.
Adopting ranked-choice voting accommodates voter choice in primaries. It's good for parties, as they are more likely to get a nominee that voters can rally behind. It's good for voters, as they can always vote for their favorite without fear of "wasting their vote" on a "spoiler."
Cities in California, Colorado, Maine, Maryland and Minnesota use ranked-choice voting to elect local leaders, and the League of Women Voters of Arizona endorsed it after a statewide study.
Maine could become the first state to adopt ranked-choice voting for statewide elections if voters approve a ballot initiative this November.
Research shows that ranked-choice voting does more than promote majority rule. In 2013 and 2014, political scientists Todd Donovan and Caroline Tolbert worked with the Rutgers-Eagleton poll to survey more than 4,800 voters in seven cities using ranked-choice voting and 14 "control" cities without it.
A strong majority of voters in ranked-choice voting cities supported it, and voters in those cities generally found the campaigns to be more civil and satisfying.
Barbara Klein is the past state president of the League of Women Voters of Arizona. Rob Richie is the executive director of FairVote, a national nonpartisan, nonprofit election-reform organization.