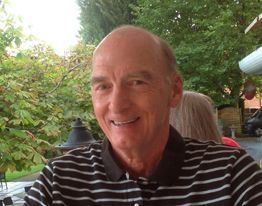 The president's executive order to review national monuments could recommend downsizing or abolishing monuments over 100,000 acres designated since 1996. A brief history of the Antiquities Act and case study from Ironwood Forest in our own backyard might clear up some misconceptions.
Signed into law by Theodore Roosevelt on June 8, 1906, the Antiquities Act gives the president authority to, by proclamation, create national monuments from public lands to protect significant natural, cultural or scientific features.
The law was necessary after decades of looting and desecration at Native American sites such as Chaco Canyon. Roosevelt went on to designate 18 national monuments. Grand Canyon and Petrified Forest in Arizona have been upgraded to National Park status.
National Monuments are owned by the American people. Each of Roosevelt's successors, Democrat or Republican, has used the Antiquities Act to protect lands in the public domain.
Opponents of new national monuments have characterized the process as "arbitrary, capricious" and subject to manipulation by "tree huggers" who draw lines on a map, and before you know it, the public is "locked out" and economic activity comes to a screeching halt.
In reality a monument proposal must make a compelling case that the area contains natural or cultural features worthy of protection. For Ironwood Forest these features include: the only surviving indigenous herd of desert bighorn sheep in the Tucson area, the largest stand of desert ironwood trees, numerous archaeological sites and critical habitat for an endangered cactus.
What does monument designation mean for Ironwood Forest?
Monument land has benefited from thousands of hours of hands-on work by hundreds of volunteers from the Friends of Ironwood Forest, Arizona Native Plant Society, Bighorn Sheep Society, Desert Museum, Sierra Club and many others. Invasive buffelgrass is one of the most serious threats to our Sonoran Desert. A coordinated effort to control it is making progress, but it may not have been possible without monument designation.
Free access is available with restrictions deemed necessary to protect the resource. Hunting is permitted subject to regulation by the Arizona Department of Game and Fish. Privately owned parcels within the monument remain available for use subject to local zoning laws. When funds are available, land may be purchased from willing sellers. Land has been donated, but the BLM cannot seize or force the sale of private land.
Historically, mining and ranching have been major economic activities in the area. Grazing leases on monument land remain in force and are renewable. The Pioneer Materials quarry continues to operate.
Outdoor recreation is big business in Arizona, bringing $10.6 billion in consumer spending, $787 million in state and local tax revenue, and supporting 104,000 Arizona jobs, according to the Outdoor Industry Association. Parks and monuments are a big part of the picture.
National monuments do not belong to the president or Congress. They are our lands and heritage but will remain so only if we speak up. Comments may be submitted through monumentsforall.org or regulations.gov. Deadline is July 10. Also, please contact Sens. Flake and McCain and your congressperson and respectfully request that they stand up for our monuments.
William Thornton is a second-generation native Arizonan, lifelong conservationist, and outdoor enthusiast. He serves on the board of directors of the Arizona Heritage Alliance and is vice president of Friends of Ironwood Forest. Tom Hanagan is president of Friends of Ironwood Forest.
Catch the latest in Opinion
Get opinion pieces, letters and editorials sent directly to your inbox weekly!