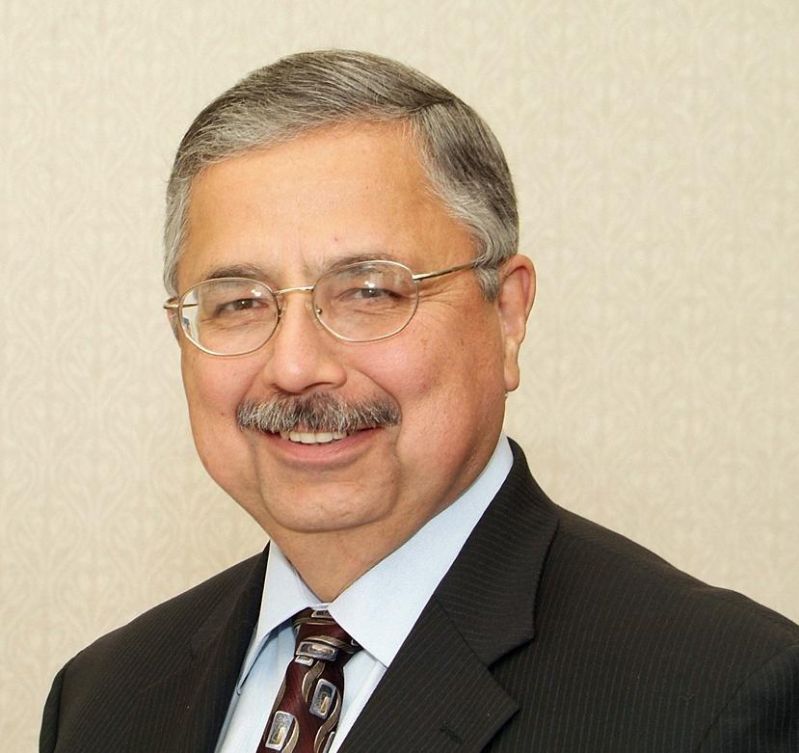 The president's budget for fiscal year 2018 slashes our State Department's budget by 32 percent, specifically, a 26 percent cut to global health development and assistance, a 44 percent cut to humanitarian relief and assistance, a 44 percent cut to economic and development assistance, and a 50 percent cut to global agriculture and food security. The president's budget proposes to zero out development assistance to 37 countries. These are unprecedented cuts to our country's development and diplomacy programs at a time when the global challenges of terrorism, civil unrest, disaster relief needs, food shortages and human trafficking continue to rise.
I attended the U.S. Global Leadership Coalition conference in Washington, D.C., on Tuesday, June 13. Over 500 members of the USGLC gathered to hear from congressional, business and military leaders regarding the impact of these cuts. The USGLC "supports strategic investments that elevate development and diplomacy alongside defense in order to build a better, safer world." The following day, attendees met in small groups with 200 members of Congress to discuss these impacts and request their support to reject disproportionately large cuts to the State Department and U.S. Agency for International Development budgets.
Having held numerous positions in the defense industry throughout my career, including director of strategic planning and program manager of a major defense program, I absolutely believe in maintaining our military as the strongest in the world. But that critical strategic goal must be accompanied by the equally important strategic goal of leading the world in diplomacy and development programs. Our economic development programs contribute to the growth of commercial enterprises in the countries we support, which is very important to our economy given half of our exports go to developing countries.
Veterans for Smart Power (i.e., supporting an optimum mix or "hard" and "soft" power) are on record saying "U.S. development and humanitarian programs save lives, cure diseases and foster democratic values. … The Department of State's International Affairs program helps ensure that our service men and women are only sent into harm's way as a last resort."
Over 120 retired three- and four-star admirals and generals wrote to Congress "urging that resources for the International Affairs budget keep pace with growing global threats," noting "now is not the time to retreat." Defense Secretary Mattis stated to members of Congress at a National Security Advisory Council meeting: "If you don't fund the State Department fully, then I need to buy more ammunition ultimately."
We all recognize Congress must reduce our year-to-year deficit spending. Today's $20 trillion national debt represents a $60,000 debt for every U.S. citizen. But let's not drastically cut our strategic International Affairs budget, leading to more unrest around the world, requiring more military intervention.
A recent Politico article co-authored by Sens. John McCain and Tim Kaine was published the day after my small USGLC group individually met with Sen. McCain and Reps. Martha McSally, Raul Grijalva and Kyrsten Sinema. Their article shows clear, bi-partisan support for these critical, ongoing Deptartment of State diplomacy and development investments. I encourage you to send a copy of their article to your family and friends across the country and encourage them to call and write their congressional representatives, asking them to support full reinstatement of the U.S. International Affairs budget.
In our meeting, Sen. McCain made the point that "strategic vision is required to develop effective policies" to achieve our vision. "Building bridges and relationships" through timely diplomacy and development programs is critical.
John is a member of the USGLC, holds a Ph.D. in mechanical engineering with a minor in economics, is a retired Raytheon Missile Systems program manager and served early in his career in the Department of Transportation's Policy Office in DC. Contact John at jpwaszczak@gmail.com
Catch the latest in Opinion
Get opinion pieces, letters and editorials sent directly to your inbox weekly!