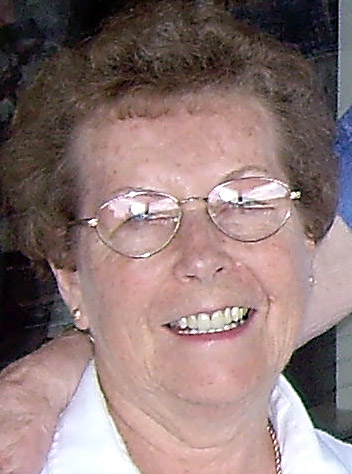 You only have to look at the photographs to see that Dorothy Morris was a lovely looking woman who had nurtured a vibrant family and a warm, successful 54-year marriage.
The photos are posted online at the memorial page operated by the Vistoso Funeral Home (see www.vistosofuneralhome.com), which is handling arrangements for a celebration of Dorothy Morris' life today.
You will see a few giddy wedding pictures from 1956, photos of young Dorothy and her husband, George, and other photos of the couple with their small children; there are pictures of Dorothy cradling infant grandchildren and snapshots of the Morrises at Buckingham Palace, the Acropolis and posing alongside their RV.
Dorothy, 76, was one of six people killed on Jan. 8 by gunshots at Gabrielle Giffords' Congress on Your Corner event in northwest Tucson.
George, who was Dorothy's high school sweetheart in their hometown of Reno, Nev., was seriously wounded. When the shooting began, George tried to save his wife, throwing her to the ground. He was too late.
The Morrises' Oro Valley neighbors William and Bonnie Royle told the Star the couple were still very much in love with one another.
"You'd think they were newlyweds," William Royle said
Bonnie Royle said George still called "Dot" his girlfriend. When they toasted each other, they would also say how much they loved each other.
The Morrises had two daughters, Kim Hardy and Torrey Nelson, both of whom live with their husbands and children in Las Vegas. There are three grandchildren.
Before retirement George was a pilot, and Dorothy worked as an executive secretary. She also was George's partner in a real estate business. The couple traveled extensively - including trips in the RV - and over the years lived in Florida, Hawaii, Texas, California and overseas, in Berlin, as well as in Nevada and Arizona.
In retirement, Dorothy was the keeper of the couple's investment records, according to the Royles. She also was a homemaker, a wonderful cook and gracious hostess. She was a warm friend, a wife, a mother, a grandmother.
Torrey Nelson told the Star she spoke to her father by phone the night before the shooting. She could hear her mother in the background.
"Right before we hung up, she yelled through the phone, 'I love you!' " Nelson said. "She always said that."
Like all of Tucson, we join her family today in mourning her loss.
Celebration of Life for Dorothy Morris
Where: St Philip's in the Hills Episcopal Church, 4440 N. Campbell Ave.
Catch the latest in Opinion
Get opinion pieces, letters and editorials sent directly to your inbox weekly!