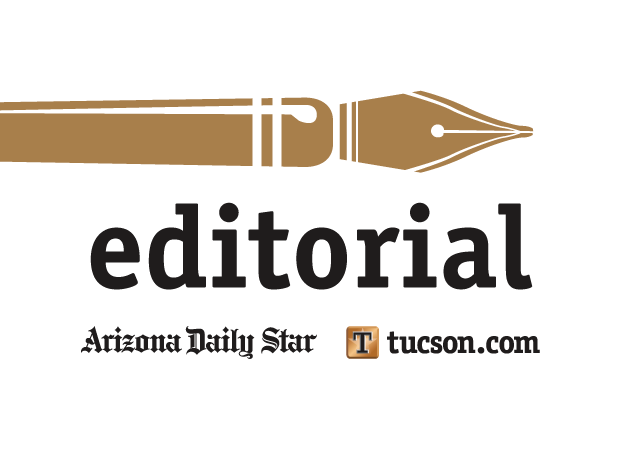 An Arizona Daily Star analysis found that 94 percent of public school teachers in Pima County are rated by their principals as effective or highly effective, even in schools where student achievement test scores are low.
The apparent inconsistency — how can a teacher be effective if students aren't performing well? — has multiple explanations. Education is not a widget. It's not a one-way transaction that is easily measured. Education is an ongoing enterprise, and we must accept and understand that when we talk about evaluating teachers, as well as students.
But there are effective ways to evaluate teaching. Test scores are not a full measure of a teacher's abilities, nor do they give a full picture of a student's education.
Certain benchmarks are universal, however. Is the lesson's purpose and objective clear and communicated to students? Is the information presented in different ways, since students learn differently? Are students paying attention and engaged?
One problem the Star analysis from reporters Yoohyun Jung and Alexis Huicochea identified is that school districts use their own evaluation methods. They must comply with state benchmarks, but districts treat the evaluation process differently, so comparisons between districts aren't useful.
For example, Marana Unified School District uses an evaluation system that categorizes teachers differently than the state model, and almost all its teachers are rated as "highly effective." The district is working on changing the method, according to Brett Kramer, the district's chief improvement officer.
In contrast, in Catalina Foothills Unified, which has many of the highest performing schools in the area, it is extremely difficult for a teacher to be ranked as "highly effective." Ten percent of teachers receive the mark.
The state evaluation program requires a principal to observe a teacher in the classroom twice a year. The Catalina Foothills method requires six observations. The difference is a more accurate and comprehensive picture of a teacher's effectiveness. The district sets the bar high, said Denise Bartlett, the district's assistant superintendent.
"Really, to get into the 'highly effective' category, you really have to be quite stellar," she said.
Realistic job performance reviews are crucial in any job development. Other districts should take seriously the rigor of Catalina Foothills' approach, and follow it.
Making evaluations a tool for teacher development, instead of a punitive process to fear, is key. We also shouldn't underestimate the negative climate surrounding public education — schools are underfunded, salaries are low, teachers spend their own money to buy supplies, and it's popular in some circles to blame and devalue teachers for almost everything. Continuing on in that environment isn't easy, and it's not difficult to understand how perseverance in a difficult job can add to the positive side of evaluations.
It's also important to recognize that the skills a teacher needs to be effective aren't set in stone. A teacher who excels with students who are motivated and financially secure and who have parents who are supportive and present may not have the skills necessary to be as effective with a classroom of students whose home lives have more outside stress factors, like poverty or a parent in prison.
A wonderful teacher makes a tremendous difference in a child's life and future. Increasing the depth and rigor of evaluations, while making them tools for improvement — not punitive — is crucial to making sure every Arizona student experiences a good education.
Catch the latest in Opinion
Get opinion pieces, letters and editorials sent directly to your inbox weekly!