Daily Fitz Cartoon: Valentine's Poem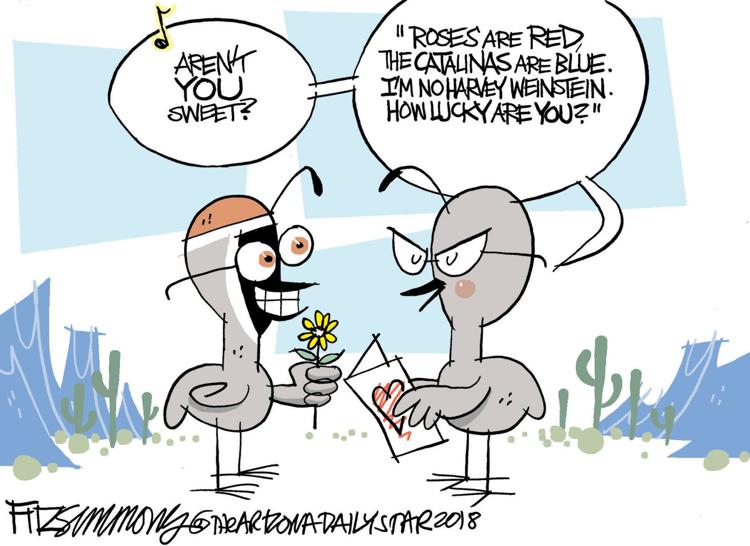 Tags
As featured on
A collection of Cartoonist David Fitzsimmons editorial cartoons.
Nearly 90% of customers search online for a business before they shop. But if they can't find you because of incorrect contact information how can they shop your store? With Profile Sync Tucson.com Amplified can easily help you keep your contact information across all platforms up to date an…
Then let your friends know they should vote for your photos. The contest voting period is July 17-23.