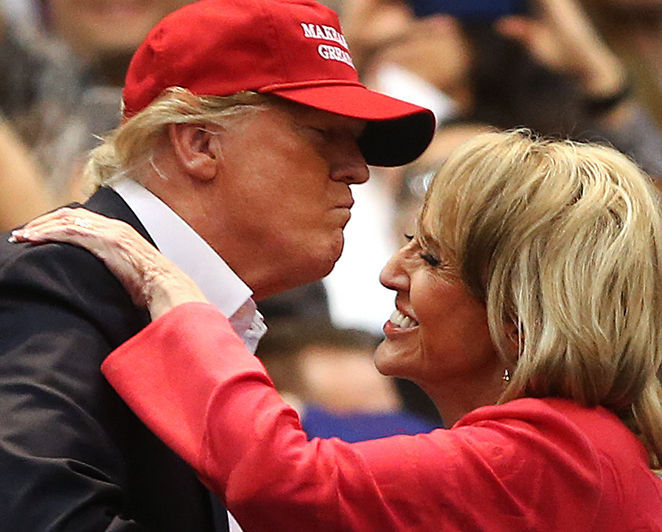 (FITZWIRE)-On  CNN's "State of the Union" Sunday, former Governor Jan Brewer and proud Trump supporter, said that "Obama is persecuting white Republican bigots constantly,"  adding, "it's unfair that every time you agree with a racist  you're a bigot or you're a racist! I agree with Joe Arpaio all the time. And, dang it, he's the Hindenburg of bigots. What does that make me?"
Host Jake Tapper interrupted the conversation to ask Governor Brewer if she could tell the nurse's aide what year it was and if she had been drinking plenty of fluids. On her way out of the studio Brewer asked her nurse to "check under my bed for headless illegal Mexican drug dealers while you're at it."
Catch the latest in Opinion
Get opinion pieces, letters and editorials sent directly to your inbox weekly!