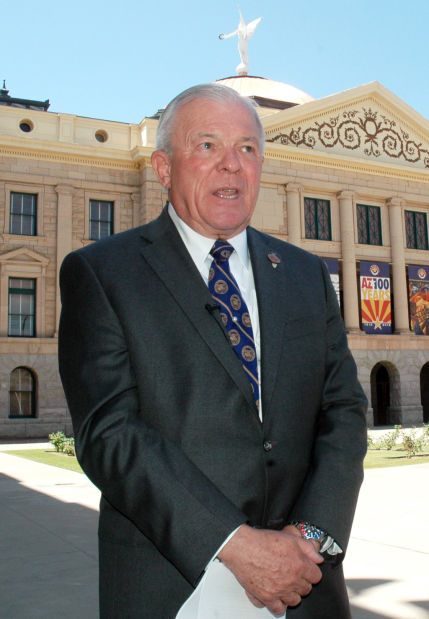 It couldn't have been a surprise for your readers to read an op-ed written by a liberal Democrat candidate and an attorney, claiming that tort reform doesn't work ("Perceived benefits of tort reform vanish upon examination, so don't believe lies" by Jo Holt and Grant Winston, May 26 ).
After all, the modern Democratic Party's reliance on funding from trial lawyers is legendary. And those trial lawyers rely on abusive malpractice lawsuits to keep themselves in tailored suits sitting at the finest tables at the most expensive fundraisers for liberal politicians like Holt. But what is the point of writing an op-ed so easily debunked by anyone who knows how to use the Internet and any search engine?
Doing so shows a study by some professors - who themselves are linked to trial lawyers - who looked at only a portion of Texas' health care system to try and debunk the success of tort reform. That same search also shows a truckload of evidence and statistics to show that tort reform has worked exactly as promised.
Consider the following: Holt claims "Texas' doctor supply did not increase after passage of tort reform" when in fact where Texas once ranked 44th in physicians per capita, it now ranks 20th, and that includes Texas' explosive population growth. New physician applications rose 72 percent from 2001 to 2010. And no less a leading liberal than New York City Mayor Michael Bloomberg remarked in a 2011 speech to the New York State Bar Association: "After Texas enacted malpractice reform, the shortage of doctors they had long suffered from disappeared. And can you guess which state the most doctors came from? You got it - New York. Reforming our medical malpractice laws would help drive down costs, improve care, and improve access to doctors."
Bloomberg may be possessed of truly nutty ideas when it comes to left-wing nanny-state programs to ban Big Gulp sodas and the like, but as a self-made billionaire, he still understands how markets work.
I have long advocated for tort reform as one of many things that Arizona should do to help control health-care costs, empower patients and doctors and help Arizona's economy by attracting businesses and employers. Texas' economic boom in the face of our national recession is the result of many things that it is doing right. That means real families seeing real improvements in their lives thanks to real jobs.
Holt and her liberal friends can't spin that away. And as fashionable as it is on the left to make fun of anything from Texas, real leadership means learning from anyone and everyone who has found a better way. That is how I have done my job and why everyone should investigate the subject for him- or herself.
I believe they will reach the same conclusion that I have. Tort reform is not the entire solution, but it is part of it, and Arizona would benefit greatly from it.
Sen. Al Melvin, R-Dist. 11, is chairman of the state Senate Commerce, Energy and Military Committee.