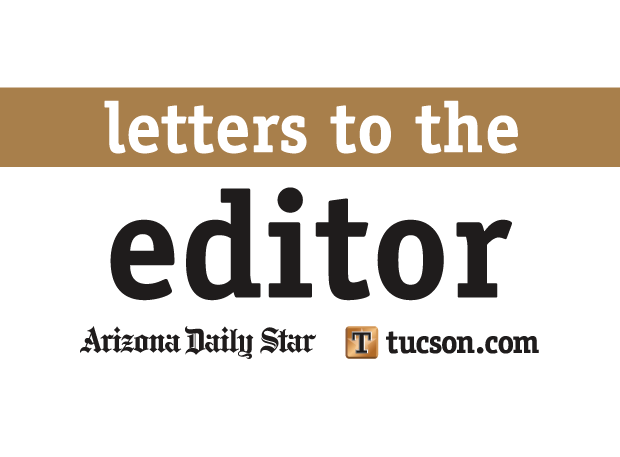 Re: the March 26 letter "Where is McSally on Trump's Misbehavior"
Excellent point about Rep. Martha McSally ignoring our Commander-in-Chief's shameless history of denigrating women! McSally is an Air Force Academy graduate and served our country with honor. Hopefully, her Academy oath would carry over into Congressional governance: not tolerating those who lie and cheat.
Why won't McSally call out the President on his denial of facts reported by our intelligence agencies and reputable news outlets? McSally is silent on the tweets of a president who accepts as true what he learns from Brietbart, Fox News and conspiracy outlets. She is silent about the ethical violations of her own chairman of the House Intelligence Committee (Devin Nunes), who seems more interested in protecting the president than conducting a bipartisan investigation into Russia's interference in our democracy and elections. She is silent about a president, White House, and a cabinet with significant financial and ethical conflicts of interest.