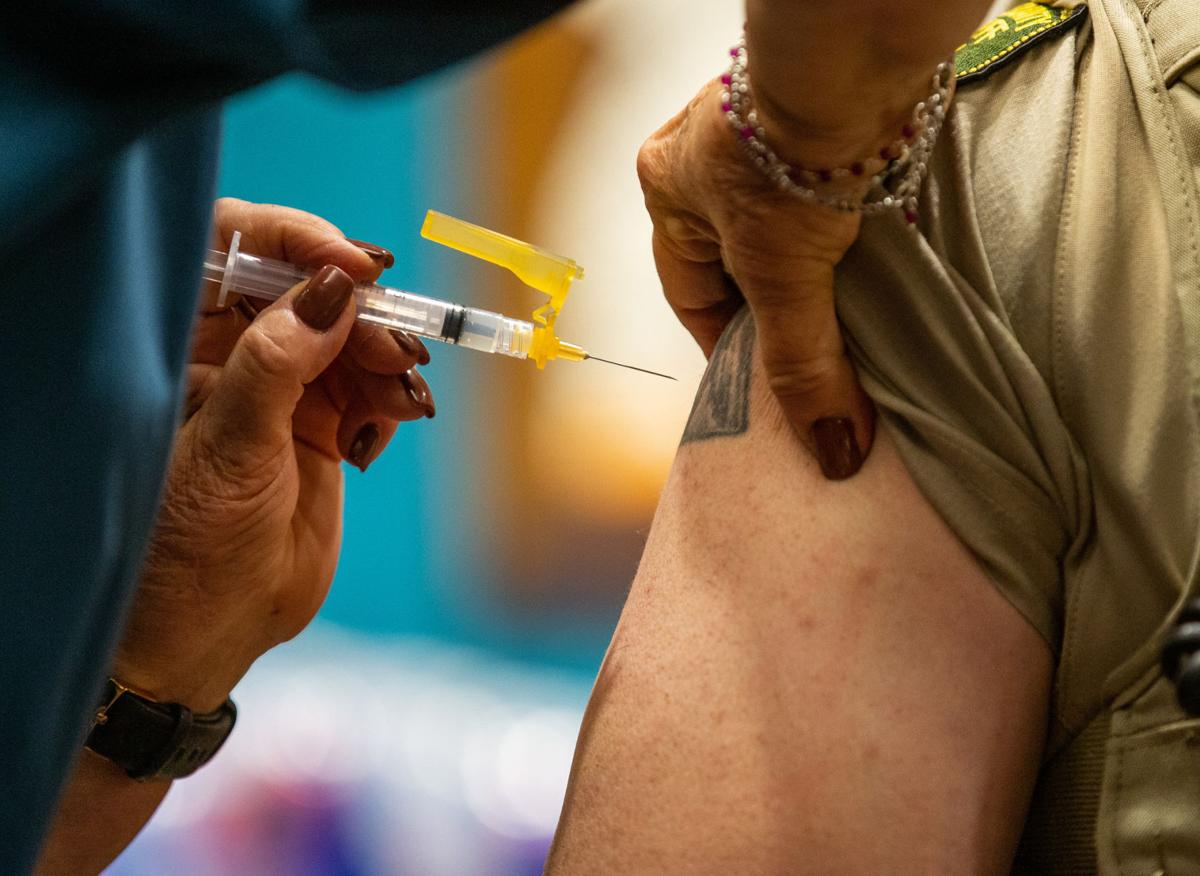 Pima County's Kino Event Center will transition from a COVID-19 testing location to a vaccination center on Monday, April 12.
Vaccinations will run from 9 a.m. to 7 p.m. Monday through Saturday. Registration for the new vaccine site will open April 9 on the state's registration website at podvaccine.azdhs.gov.
The Kino Event Center at 2805 E. Ajo Way was scheduled to close as a testing center Tuesday night, April 6.
The county plans to transfer the testing site to a separate "smaller testing area" that has yet to be determined.
Paradigm Labs, which operated the Kino Event Center as a testing site, will partner with the county to run the vaccination center.
On Monday, April 5, the county opened the El Pueblo Center, 101 W. Irvington Road, as a vaccine point of distribution, or POD.
The site is a walk-in POD with on-site registration that operates 9:30 a.m. to 1:30 p.m. Mondays, Wednesdays and Fridays.
The El Pueblo site is operated by Premier Medical Group, an organization that has helped the county create mobile vaccination events intended to reach underserved populations.
At the end of March, the state authorized Pima County to work independently with the Federal Emergency Management Agency to set up two vaccination centers in areas with hard-to-reach populations.
County Administrator Chuck Huckelberry indicated around 300,000 new federally supplied vaccine doses would be split between the Kino Event Center and El Pueblo Center. A date for FEMA to take over the sites has yet to be determined, however.
Vaccine eligibility is now open to all county residents 16 and older. The county has administered more than 500,000 vaccine doses.
Contact Nicole Ludden at
Twitter: @nicolemludden