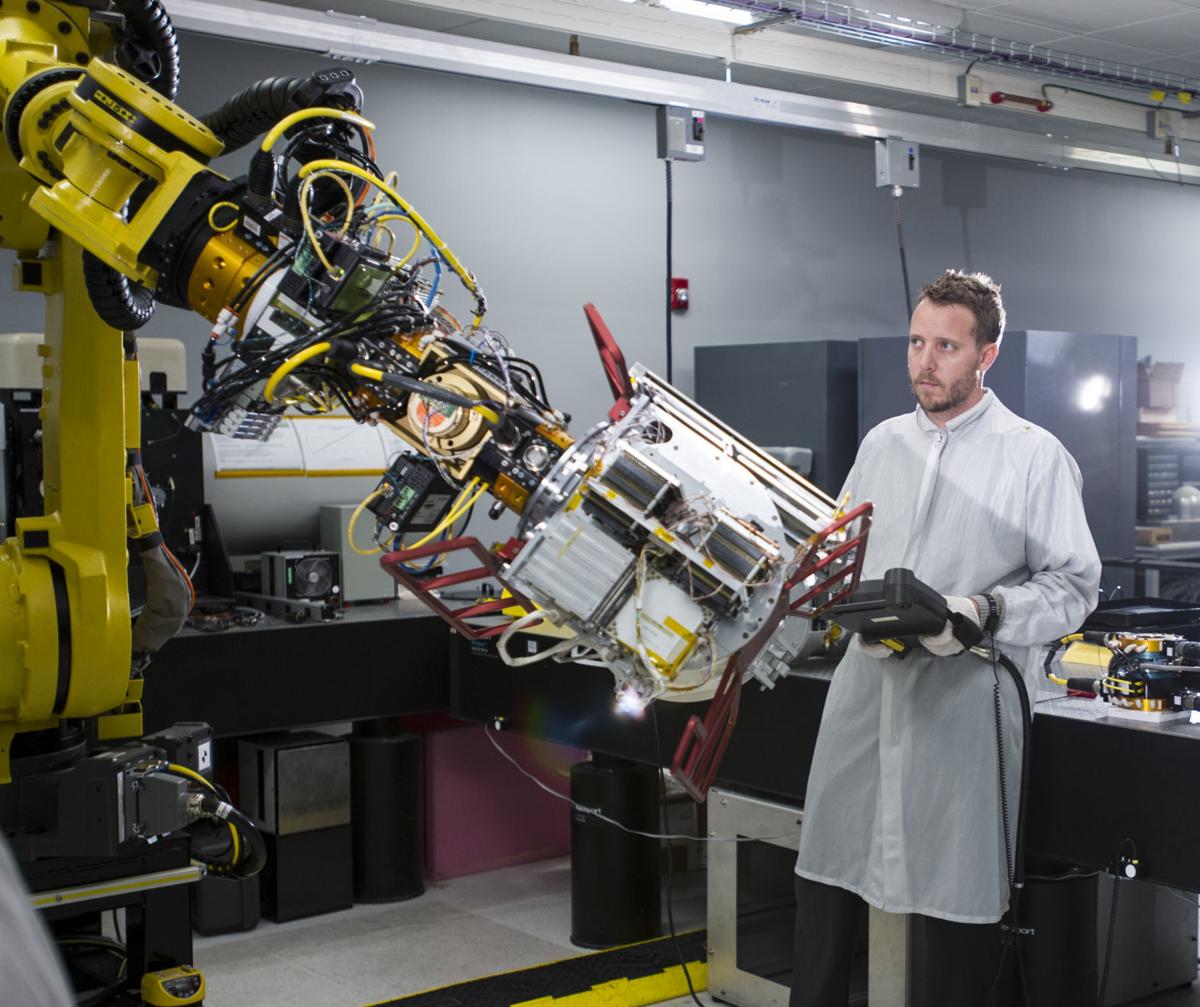 Tucson-based Raytheon Missile Systems plans to add more than 1,000 workers over the next three years as it expands to meet demand for its weapon systems, the company announced Wednesday.
The jobs come on top of 2,000 new jobs and major building expansion at Raytheon's main campus at Tucson International Airport since 2016, and amid a pending merger between Raytheon Co. and United Technologies Corp.
"Raytheon's continued growth in Arizona is having a substantial, positive effect around the state," said Wes Kremer, president of Raytheon Missile Systems. "With nearly 13,000 employees now working in Arizona and a strong, statewide network of over 500 suppliers, the company provides a significant boost to Arizona's economy."
The company's growth showed in the latest study of Raytheon's statewide economic impact.
Raytheon makes a $2.6 billion annual economic impact to Arizona, according to a new study conducted by Arizona State University's Seidman Institute.
The research firm analyzed Raytheon contributions to the state in the form of wages, taxes, suppliers and other key indicators. 
The latest study shows Raytheon's annual impact across Arizona has grown by more than $500 million in the last three years.
Increased sales, new hiring and additional infrastructure have helped to fuel the increase, the study found.
In 2018, Raytheon executives along with federal, state and local leaders formally dedicated six new buildings at the company's Tucson plant site. The company has since completed infrastructure expansion announced in 2016 and has hired more than 2,000 new workers.
In addition to its hiring plans, Raytheon plans investments and improvements in manufacturing, engineering technology and facilities infrastructure in order to meet growing customer demand.
"Raytheon is one of our state's most valuable assets," said Arizona Gov. Doug Ducey, who was on hand with Raytheon executives Wednesday at Pivot Manufacturing, a supplier to Raytheon.
  "This high-tech powerhouse is a major jobs creator, and its products help to defend freedom around the globe'
Ducey said the state will continue to foster a "pro-growth tax and regulatory environment that allows Raytheon to thrive in our state for years to come."